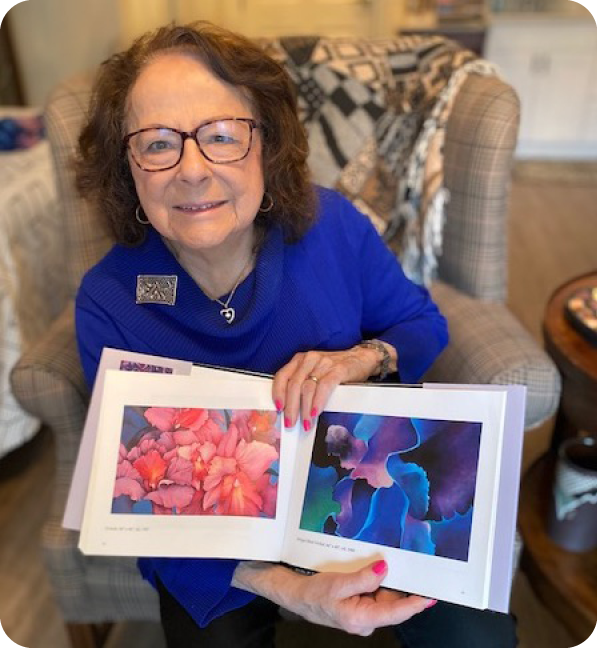 Meet Charlotte Segal, a Kirkland-area resident who is a true artist at heart. It doesn't matter that she's retired – Charlotte continues to paint ever since she picked up a brush 45 years ago. In fact, she has more time to pursue her passion since living at Lakeview of Kirkland, a Pegasus Senior Living community. Charlotte's interest in art began as a child. Her family had very little money for toys, but they always managed to provide an abundance of art supplies for her and her sister.
 When she got married, her husband Don encouraged her to go back to school for art. After earning a fine arts degree from Barat College in Lake Forest Park, Illinois, she began professionally painting and eventually began to sell her works of art all over the world.
Charlotte was born to make art and she wouldn't have it any other way! Come visit Ms. Segal, view her art, and discover why you should never let go of our life's passion.
Lakeview of Kirkland is off 6505 Lakeview Drive Northeast in Kirkland, WA 98033.