Assisted Living Community in Kirkland, WA Protects the Health and Security of Residents
Lakeview of Kirkland, with the management of Pegasus Senior Living, has proactively managed COVID-19 while maintaining the high quality of life our residents are accustomed to.
Why is maintaining a secure environment important to us?
As the site of the first major COVID-19 hot spot in the U.S., Kirkland and its residents are all too familiar with the dangers of the virus. Our community's residents and their families can rest assured that we're taking all necessary steps to ensure health and well-being.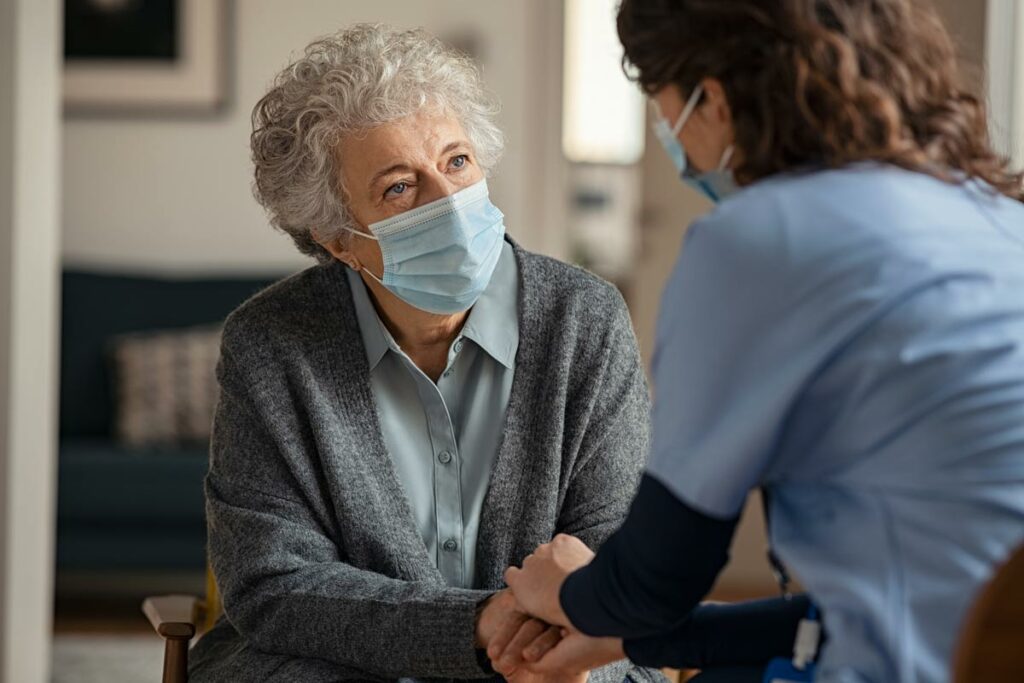 What Precautions Have Been Implemented?
Since the beginning of March, Lakeview of Kirkland has set itself apart by taking a proactive approach. We follow all guidelines from state and federal public health officials, and have expanded our preventative practices as new information has become available.
To ensure the security of our residents, we continue diligently following these policies:
| | |
| --- | --- |
| COVID-19 Policy | Actions |
| Cleaning | Our daily process includes thorough environmental cleaning, including wiping down surfaces and increased cleaning of resident and common areas |
| Hand Hygiene | Team members are required to observe hand hygiene practices, including frequent hand washing and the use of hand sanitizer |
| Mask Compliance | We have instituted strict mask-wearing rules for both residents and team members |
| Social Distancing | Lakeview of Kirkland replaced our large group activities with in-apartment activities and small group gatherings that allow for social distancing |
| Testing | We have COVID-19 testing regularly available |
| Screening | We now allow only essential visitors, and make sure everyone is screened before entry |
We have also undertaken a comprehensive training effort to educate our associates, residents, visitors, and volunteers on the importance of these new protocols. All this has not come at the expense of our residents' lifestyle; we have been able to continue our activities and programming where it's secure to do so.
How Are We Staying Ahead of the Curve?
Lakeview of Kirkland strives to keep residents, families, and community partners apprised with continuous communication around our pandemic response measures. Dr. Sandra Peterson, Pegasus Health and Wellness partner, is in contact with our communities on a daily basis in an effort to develop protocols that are in line with recommendations from the Centers for Disease Control. Her extensive healthcare experience and solid relationships in the medical field have helped Pegasus remain a leader when it comes to health during this coronavirus pandemic.
When Will Residents Be Eligible for the COVID-19 Vaccine?
Lakeview of Kirkland is closely following the vaccination protocols from the Washington State Department of Health. We are currently in Phase 1B tier 1 of vaccine distribution, and we held our first vaccine clinic on January 20th.
We believe that during these difficult times, heeding the latest guidance from national experts is best for our residents. With the help of our tireless associates, we're confident that we will securely make it through the pandemic to a brighter tomorrow.
The health of our residents is of the utmost importance to us. If you would like to learn more about what we're doing to prevent COVID-19, feel free to contact us or reach out by phone at (425) 803-6911.