What happens if you are diagnosed with sundowning or early onset dementia?
Sterling Court at Roseville is an assisted living and memory care community in Roseville, California. Our associates are specially trained to meet the needs of individuals requiring dementia or sundown syndrome care.
What is dementia?
The CDC defines dementia as a condition that is characterized by the impaired ability to remember, think, or make decisions. It is not necessarily a specific disease but a general term. There are several types of dementia, but Alzheimer's is the most common form, accounting for 60 to 80 percent of all dementia cases.
What are some symptoms of dementia?
Memory loss – While forgetfulness is a normal part of aging, when it interferes with day to day living, there may be dementia at work. It typically affects the part of the brain that is used for learning new information. They often need to rely on people or memory aids to help them remember to follow through on tasks.
Confusion – Understanding passage of time, where they are, or how they got there can be difficult with someone who has been diagnosed with Alzheimer's or another form of dementia.
Changes in mood or personality – You may notice that your loved one's personality has changed dramatically. People with dementia often become suspicious, fearful, or anxious. They may also become easily agitated or upset or accuse people of stealing.
Difficulty communicating – Eventually all forms of communication become difficult for someone diagnosed with dementia. It begins with something as simple as trouble with word finding. They will have trouble following a conversation or even repeat themselves.
Struggling with problem solving – People with dementia often have trouble with problem solving. They have difficulty with creating and following a plan, working with numbers or concentrating. And oftentimes, tasks take much longer than they used to.
Changes in visual perception – Sometimes vision problems can be a sign of dementia. People typically have difficulty with judging distance or spatial relationships, which can make driving difficult or downright dangerous.
Social withdrawal – Because of confusion and difficulty communicating, someone with dementia may avoid socializing as it becomes overwhelming to try to keep up with a social life.
What is early onset dementia?
Dementia is typically found in older adults ages 65 and older. However, those in their 40s and 50s can be diagnosed with early onset dementia. On occasion, it can even happen to those in their 30s. While there is no definitive cause, scientists have linked it to several rare genes. Those with a first degree relative who has been diagnosed with early onset Alzheimer's are more likely to be diagnosed with it.
What is sundowning?
While the root causes of sundowning are not well understood, it is characterized by a confusion in sleep-wake cycles that leads to restlessness, agitation, irritability, or confusion that seems to worsen as the sun sets and daylight fades.
Experts suggest a schedule that is structured but not overstimulating during the day and a calm and quiet atmosphere during the night. This schedule may help people with sundowning stay on a consistent sleep-wake cycle.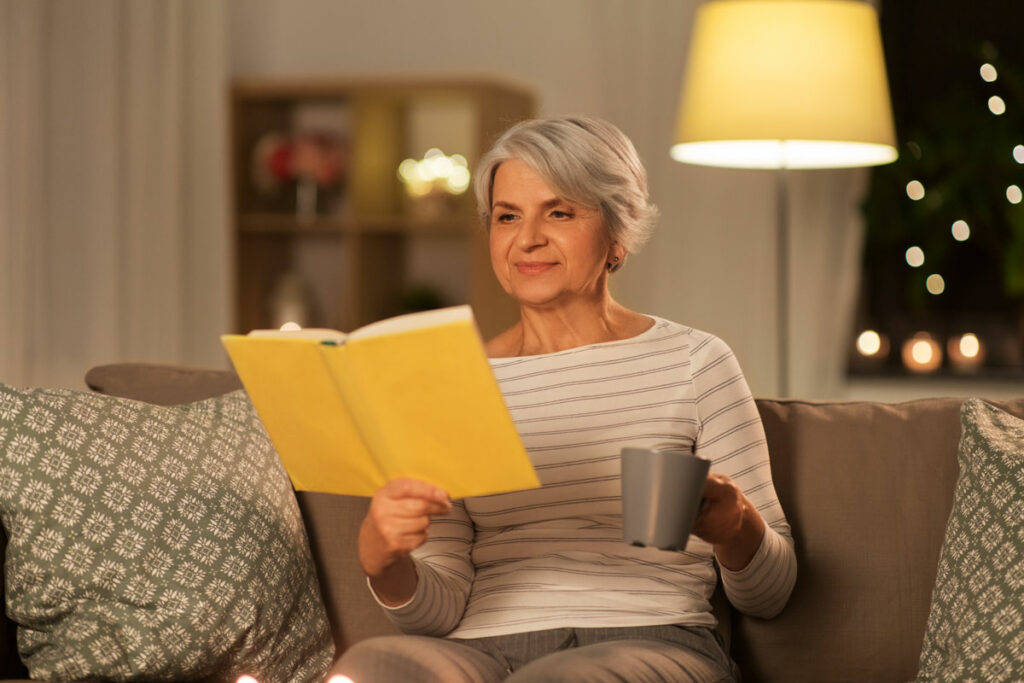 Other suggestions include avoiding caffeine and alcohol and keeping any daytime naps short and early in the day.
What happens once I'm diagnosed with early on-set dementia or sundowning?
First, take a breath. There is help available and you are not alone on your journey. Early intervention is important as scientific breakthroughs to slow the onset of symptoms through using different types of therapies happen all the time. Just recently, the FDA approved a new drug for the treatment of Alzheimer's.
However, because there is ultimately no cure for Alzheimer's, as the disease progresses into mid- to late stages, it may be necessary to seek dementia care in a memory care community. These are senior living communities that are designed to accommodate the unique needs of residents experiencing memory loss.
Where can I find dementia care in Roseville, CA?
Sterling Court at Roseville is a memory care community that is dedicated to the care of people with Alzheimer's and other kinds of dementia. Our signature programming, Connections, is designed to improve the quality of life for Alzheimer's care residents. Connections is a carefully curated program made up of four parts that seeks to keep residents connected to the world around them.
Emotional – Tapping into pleasant emotions through hobbies like art or music can help to reduce irritability and agitation.
Physical – Remaining as physically active as possible provides an outlet for energy and an increase in serotonin levels.
Cognitive – Because dementia targets mental function, it is important to stimulate the brain with word games and story time.
Social – Staying socially active is just as important to slowing the progression of Alzheimer's. It helps to improve mood and creates a sense of belonging.
Sterling Court at Roseville is a calming and stimulating environment for residents while assisting them with activities of daily living. We provide a structured environment with many curated activities for residents to remain social. We often take excursions into the local Roseville community for Berry Fest, picnics at Maidu Regional Park, or to explore the Carnegie Library and Museum.
Sterling Court of Roseville is here to help.
A diagnosis for early onset dementia, sundowning, or Alzheimer's can be scary, but you are not alone. We have an entire team of experienced professionals ready to help you navigate this new territory.
Have you or a loved one been diagnosed with Alzheimer's or another form of dementia? Contact us for more information about how we can help.