Belleview Suites at DTC is a resort-inspired senior living option for older adults in Denver, CO!
We're here to describe the evolving landscape of luxury senior living in Denver.
As a premier destination for seniors who value comfort, elegance, and superior care, we pride ourselves on staying ahead of the curve, and we know you do too.
The Rise of Luxury Amenities
Today's senior living communities are not just about providing essential services; they're about delivering a lifestyle.
A key trend in luxury senior living in Denver is the inclusion of upscale amenities that cater to diverse needs and preferences. Think:
Gourmet dining
State-of-the-art wellness centers
Automated services
Inviting recreational facilities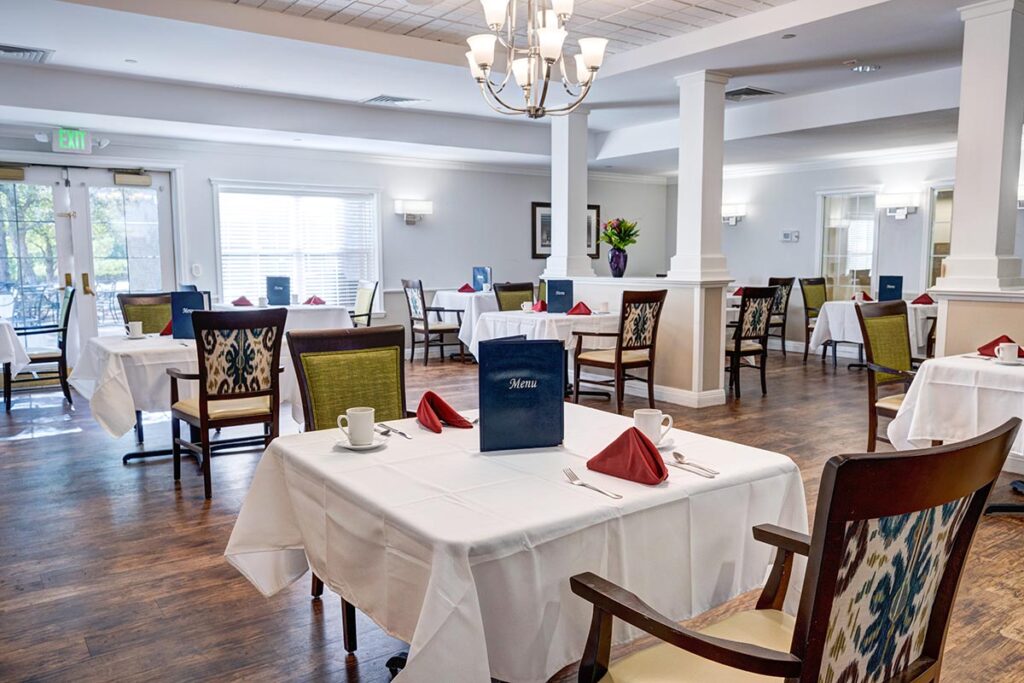 Upscale retirement communities are now more pet-friendly than before. You'll notice some include pet-care options, spas, and dog parks.
Senior apartments are now bright with natural light. They include soothing colors and act as a sanctuary for residents. Housekeeping and trash removal are standard services.
Aging in Place: A New Perspective
Another trend transforming senior living is the concept of "aging in place."
This trend involves creating adaptable environments that can accommodate the changing needs of residents over time. Home isn't just a place; it's a feeling. Communities are now designed to be where you can comfortably age with grace and dignity.
Higher levels of care available throughout the facility are available. Assisted living residents can transition to a dementia care unit if needed. Senior living is a form of long-term care.
High Design Meets Comfort
Senior living communities are increasingly embracing high design. The goal is to create spaces that echo the ambiance of upscale boutique hotels, combining aesthetic appeal with functionality.
Embracing Urban Offerings
Urban senior living is gaining popularity and for good reason. It presents an opportunity to enjoy city conveniences while benefiting from specialized elder care.
Cities are not only for the young. Retirees can live life to the fullest and explore Denver's fantastic cultural and culinary landscape.
Catering to Active Adults
Seniors in 2023 are much happier and healthier than seniors in the past. It's no secret the boomer generation is living longer and having more fun.
The trend of active adult communities is reshaping luxury independent living in Denver. These communities focus on meeting the unique needs and interests of seniors who lead active lifestyles.
The Advantage of Belleview Suites at DTC
Welcome to premier assisted living and memory care. We provide a hassle-free lifestyle with exceptional services to cater to your needs.
We are excited to announce our recent renovations, ensuring you experience the utmost comfort and luxury in your new home. Our team is dedicated to creating a warm, inviting environment that promotes a sense of belonging and companionship.
Our assisted living program provides everything you need to live a fulfilling and enriching life. From personalized care plans to round-the-clock support, our compassionate team is here to assist you with:
Daily living activities
Medication management
On-site physical, occupational, and speech therapy
Our goal is to empower you to maintain your independence while enjoying the convenience of our comprehensive services.
Socialization is at the heart of our community. We believe in the power of connections, and our vibrant social calendar ensures you'll always have exciting opportunities to engage with fellow residents and form lasting friendships.
From group outings to engaging activities, we foster an atmosphere where social interactions thrive, bringing joy and fulfillment to your daily life.
We are proud to offer the data-based Connections program for residents with memory care needs.
Developed by Dr. Sandra Petersen, this program revolves around the Connect, Move, Learn sequence. We slow memory loss and enhance overall brain health by stimulating brain plasticity and encouraging cognitive engagement. Through sensory-based activities and reminiscing sessions, residents enjoy a nurturing environment that sparks joyful memories and fosters mental acuity.
Say goodbye to worries and experience the carefree lifestyle you deserve. Join us at Belleview Suites at DTC, where compassionate care, social connection, and innovative memory care converge to create a home you'll love.
The landscape of luxury senior living in Denver is continually evolving, and keeping ahead of these trends helps us deliver the best to our residents.
Discover Premium Assisted Living and Signature Memory Care in Denver, CO!
At Belleview Suites at DTC, we believe in providing a blend of quality care, luxury, and vibrant community life. Contact us to arrange a personalized tour!