San Joaquin County is one of the best places to be when it comes to senior living. From Stockton to Lodi, there are a variety of options for seniors looking for an assisted living community.
One such option is The Oaks at Inglewood, which provides a welcoming and comfortable environment for older adults seeking an independent lifestyle. Located in beautiful San Joaquin County and just a short drive down West Lane from nearby Lodi, this charming community offers seniors all the comforts of home.
But what does senior living cost in California, and what are the benefits? Let's take a closer look at senior living in Stockton.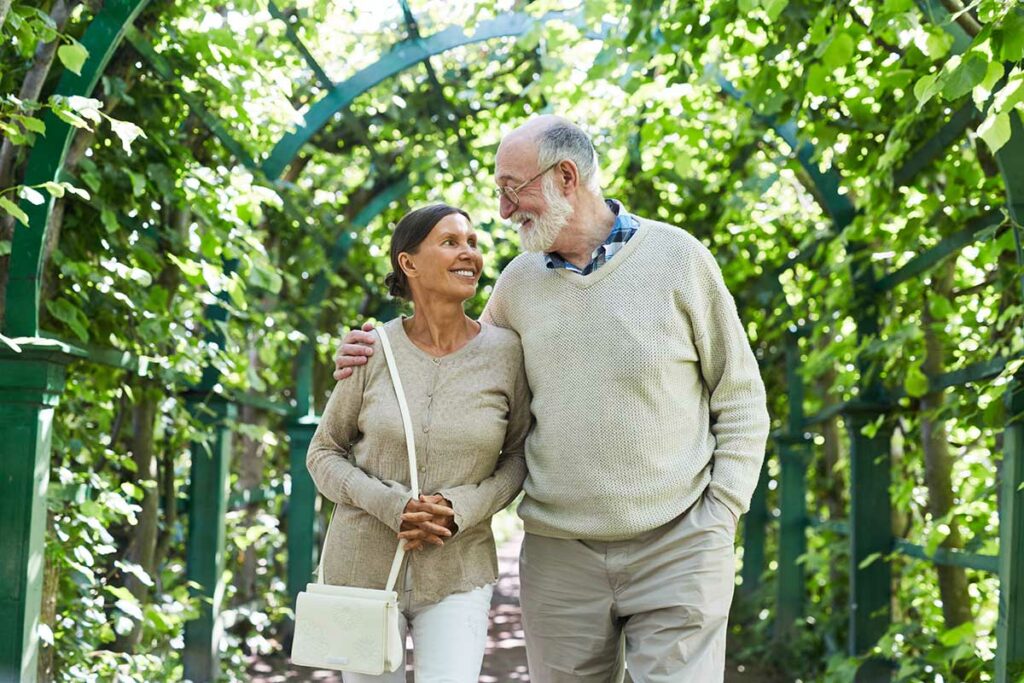 The Benefits and Value of Senior Living
Senior living communities offer more than just a place to call home. These communities provide:
Access to social activities
Medical care
Medication management
Activities of daily living assistance
Pet-friendly senior apartments
Housekeeping
Emergency alert systems
Resort-style amenities
Chef-prepared meals
Maintenance-free living
Transportation
Daily wellness classes
Special events
Concierge services
Those are a lot of features and benefits most seniors do not have access to when living at home. Managing such services while living independently would result in a never-ending pile of bills.
Assisted living communities in Stockton, CA, like The Oaks at Inglewood, provide these services and more. They are all included in one easy-to-manage monthly bill.
Senior living is about removing the hassles and burdens of older adults' lives. No more cooking, cleaning, or worrying about managing a home. Family members can trust their loved ones are receiving the services needed to live a high-quality lifestyle.
The built-in socialization may be the most significant benefit of assisted living. A recent report says that socially isolated seniors are 27 percent more likely to develop memory loss. Living in a like-minded community with activities to do leads to a healthier lifestyle.
These benefits make senior living an excellent option for retirees who want to maintain their independence while getting access to medical care and support services when needed.
The Benefits of Senior Living in San Joaquin County
San Joaquin County offers something for everyone. It has beautiful natural landscapes, amazing weather year-round, and plenty of recreational activities to keep seniors active and engaged.
Senior living residents in Stockton love getting the opportunity to visit places such as:
Lodi Lake Park
Micke Grove Zoo
Living in San Joaquin County also offers proximity to larger cities like Sacramento and Oakland. Travel is easy for those who want to explore outside their hometowns and visit nearby family members and friends.
Plus, with its numerous healthcare facilities and services, seniors can rest assured that they will have access to the care they need if necessary. Seniors living in the Lodi and Stockton area can utilize healthcare centers such as:
St-Joseph's Medical Center
Adventist Health Lodi Memorial
Kaiser Permanente Stockton Medical Offices
What is the Average Cost of Senior Living in California?
According to the 2021 Genworth Cost of Care Survey, the average monthly cost of assisted living in California is $5,250 per month.
The average cost of senior living in California varies depending on the type of care needed (independent living, assisted living, or memory care) and location (urban or rural).
The average cost of assisted living in San Joaquin County is $3,649 per month.
While the price of everything is going up, seniors living in California are faring better than others across the country. A recent report notes that the cost of senior living in the Golden State has only risen by 0.2 percent.
At The Oaks at Inglewood, we provide quality care while keeping costs competitive. Our prices for assisted living apartments start at $2,890 per month.
Contact one of our senior living experts to get an accurate estimate of what assisted living in San Joaquin County will cost. We work with seniors and their families every step of the way to ensure they get the best value for their money without sacrificing quality care.
The Oaks at Inglewood
The Oaks at Inglewood is an assisted living community in Stockton, CA that perfectly balances independence and care. Our team members provide personalized attention to each resident. Seniors here are free to pursue their interests and hobbies.
We offer a range of amenities designed specifically with our resident's needs in mind:
Housekeeping services
Locally sourced menu options
Scheduled transportation services
24-hour supervision
Tranquil courtyard and pond
At The Oaks at Inglewood, we also prioritize socialization as a vital element of health and wellness among our residents. We offer regular events like bingo, yoga, bible study, and outings to nearby attractions.
An Invitation to Seniors Living in Lodi and Stockton, CA!
Our goal is always to ensure our residents have everything they need to stay mentally and physically healthy. Contact us to arrange a personalized tour of our assisted living community!