Join Pegasus Senior Living at the Walk to End Alzheimer's
Pegasus Senior Living designs communities across the country that give people living with Alzheimer's and other forms of dementia the opportunity to live an engaged, fulfilling and dignified life.
The Alzheimer's Association is the leader in raising awareness and funding research toward finding a cure.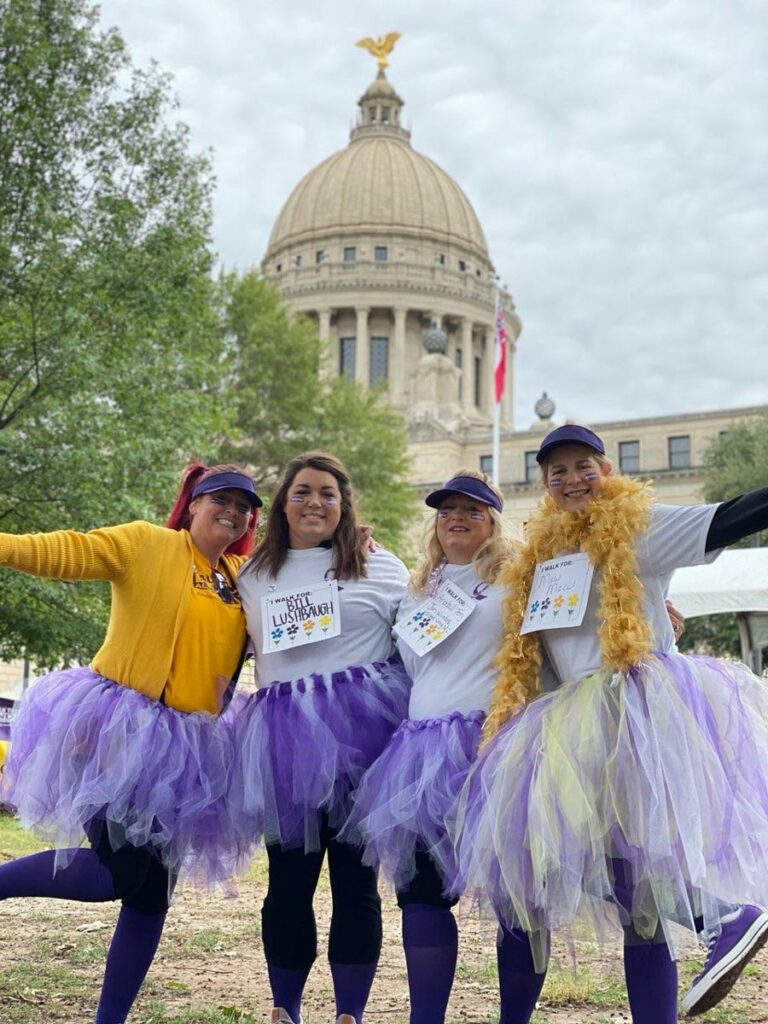 What is the Alzheimer's Association?
You've likely seen the purple ribbon supporting those facing Alzheimer's. The purple ribbon symbolizes the calm stability of blue and the passionate energy of red, qualities anyone who's acted as a caretaker can understand.
Four decades ago, when little was known about Alzheimer's and research was next to non-existent, a group of home caretakers took it upon themselves to find answers:
The Alzheimer's Association was founded in 1980 as a way to unite caregivers, provide support, and advocate for research.
It is the leading volunteer health organization advocating for this form of dementia.
Their mission: To discover a world without Alzheimer's and all other dementias.
"The first survivor of Alzheimer's is out there, but we won't get there without you," says the association. With 50 million people across the globe currently living with Alzheimer's, the time to find a cure is now.
What is Alzheimer's?
Thanks to the Alzheimer's Association research, we know that Alzheimer's occurs due to a buildup of plaque and nerve cells tangling in the brain. Over time it causes the brain to shrink and affects all functions of this vital organ. A person can live for years with this process before ever knowing they have it. Below is a chart of typical changes that may occur in stages. It is important to note that each person is an individual and their journey may differ from another's.
Early Stage

Difficulty remembering names when introduced to new people
Forgetting material that was just read.
Losing or misplacing a objects
Increased difficulty with planning or organizing
​Changes in ability to manage daily life

Middle Stage

Forgetting events or personal history
Mood changes under stressful situations
Unable to recall their own address or telephone number
Confusion about where they are or what day it is
Increasing need for assistance in the bathroom
Trouble controlling bladder and bowels
Changes in sleep patterns
Tendency to wander and become lost
Personality and behavioral changes, like suspiciousness, delusions, or compulsions

Late Stage

Needs 24/7 assistance with daily personal care
Unfamiliar with recent experiences and surroundings
Changes in physical and mobility abilities
Difficulty communicating
Vulnerable to infections, especially pneumonia
*Read the full explanation here.
How can I help the Alzheimer's Association?
This fall, the organization looks forward to returning to hosting the Walk to End Alzheimer's in-person across 600 communities nationwide. There is no fee to participate in the event, but registering and organizing donations for the cause is encouraged.
Find a walk near you and register or consider ways to get involved with others:
Join a national team
Sign your company up
Create a team with friends and family
Volunteer
Donate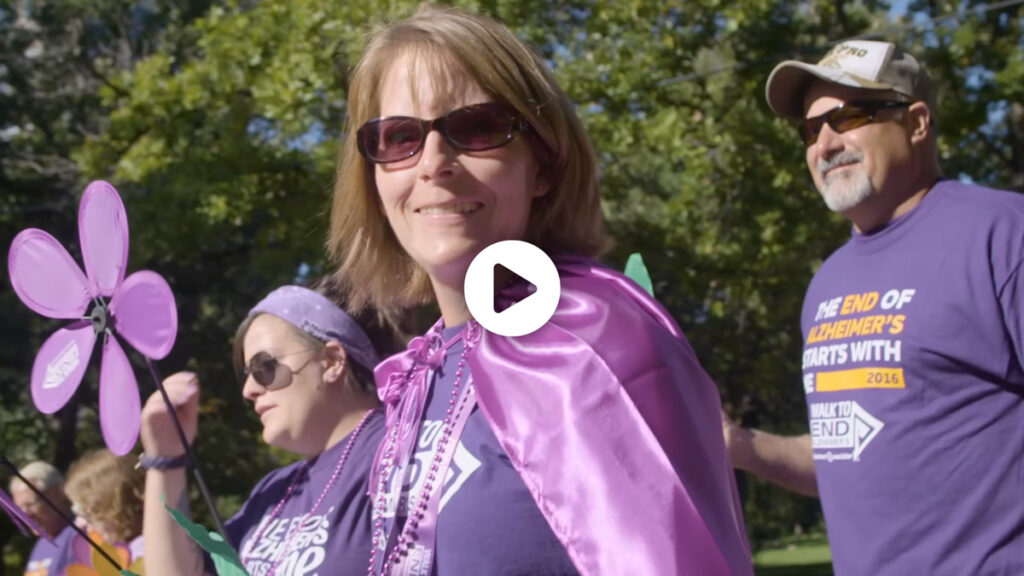 Despite a global pandemic, the walk raised $98 million in 2020. Let's make it even better in 2021 and join the crowd to rally against Alzheimer's. Your participation and support will ensure, "Together, we can end Alzheimer's."
How are Pegasus Senior Living Memory Care communities joining the fight against Alzheimer's?
Connections Memory Care is a specialized service offered in many of our communities. Many of our associates and residents' family members have organized teams who participate in various Alzheimer's Association events.
Contact us to learn about joining a Walk to End Alzheimer's in your community:
*Walk cities may be located in a nearby city. Click for details.
States
Locations and Walk Dates of Pegasus Communities
Washington
California
Colorado

Denver: September 18, 2021

Nevada

Reno and Gardnerville: October 2, 2021

Kansas

Kansas City Area: October 3, 2021

Arizona

Phoenix: October 16, 2021

Tucson: October 30, 2021

Mesa: November 6, 2021

Texas
Louisiana

Kenner: November 13, 2021

Alabama

Albertville: September 26, 2021

Florence: October 24, 2021

New York

Brockport: October 9, 2021

Queensbury: October 16, 2021
Find a community near you and help us end Alzheimer's for all.