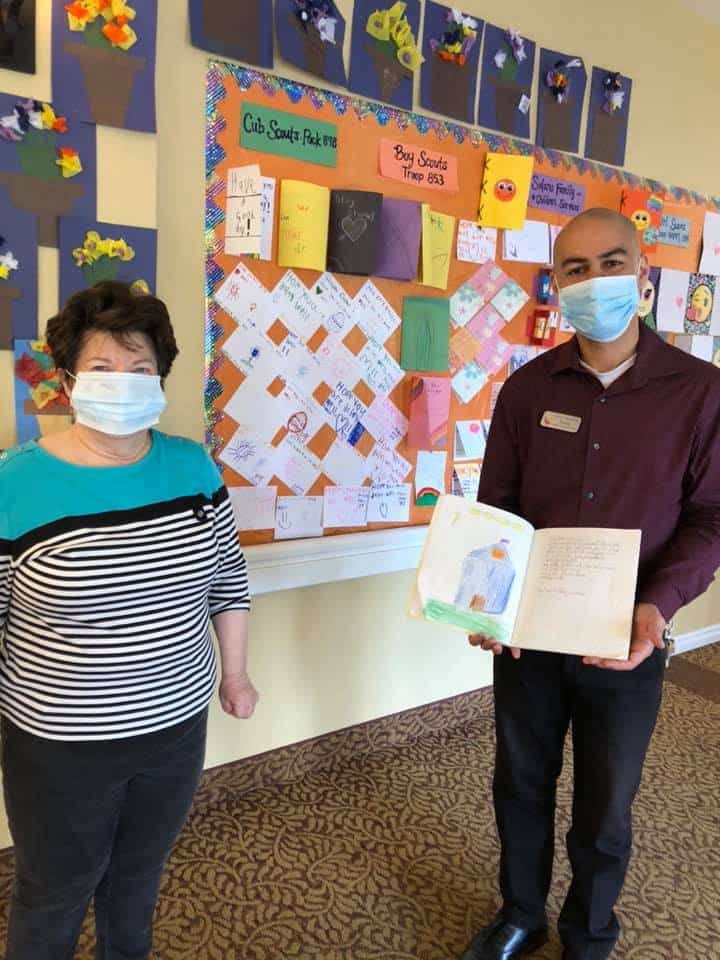 The Village at Rancho Solano senior living community is bringing people together!
Sadao, our Business Office Manager, had been working with us for a short while before he realized a loved teacher of his was a resident.
When Sadao's mother and grandmother visited to enjoy the live entertainment we hosted, Sadao's mother saw and immediately recognized Ms. Leslie Sullens, a resident of The Village at Rancho Solano. Ms. Leslie was Sadao's first-grade teacher!
Recently, his mother also found Sadao's first-grade journal and gave it to Sadao, who then posed for a picture with his former teacher.
The Village at Rancho Solano is following safety protocols and limiting visits due to COVID-19, but we are still celebrating the special bonds and reunions happening here!
If you are looking into senior living options in Fairfield, please let us know how we can help. Contact us today and our senior living experts will reach out!