Fairfield, CA seniors with Alzheimer's and their families face many challenges ahead, including the fact that there is no cure for Alzheimer's. However, developments in medical research have led to promising treatments that may slow the progression of the condition or improve quality of life for those living with it. Most therapies fall into two categories.
Medications are typically prescribed to manage symptoms like memory loss, confusion, and mood swings; these drugs do not completely halt the progression of Alzheimer's, but they can help improve functioning and promote safety. Examples include cholinesterase inhibitors (donepezil), NMDA receptor antagonists (memantine), and antidepressants.
In addition to medications, lifestyle changes play a crucial role in symptom management. A regular exercise routine, a balanced diet of nutrient-rich foods, and an engaging social life can all improve cognitive functioning. Additionally, activities that are tailored to the individual's interests and abilities can keep the brain active. Finally, ensure good sleep hygiene as well as stress management to reduce fatigue and anxiety.
This combination of medications and lifestyle changes can be effective in managing symptoms and helping those living with Alzheimer's lead healthier lives. With medical advances continuing to develop treatments for this condition, many patients have hope for better days in the near future.
Which organizations and companies are still working to find a cure for Alzheimer's?
There is currently no definitive timeline for developing and implementing an Alzheimer's cure. However, many researchers believe that a combination of more advanced therapies may be able to slow the progression even more rapidly. It remains to be seen how effective the therapies will be, and if they will eventually lead to a full cure — but many of us, including Fairfield memory care team members at The Village at Rancho Solano, believe continued investment in this research is undeniably worthwhile.
Nonprofit Organizations
The National Institutes of Health (NIH) is leading the charge in researching potential treatments, causes and better ways to diagnose Alzheimer's. Additionally, several organizations have been established specifically to fund research and promote awareness about Alzheimer's, including the Alzheimer's Association, the Alzheimer's Drug Discovery Foundation, and UsAgainstAlzheimer's.
These organizations fund a variety of research initiatives and campaigns to raise awareness about Alzheimer's and its impact on individuals, families and society. They also provide resources to aid those living with Alzheimer's or caring for someone with the condition. If you want to learn more about how to help your loved one manage their symptoms, you can also get to know our own memory care team and how we can assist them.
Private Companies
A number of private companies are also investing in research and development of new treatments and drugs. Pharmaceutical companies like Novartis, Eli Lilly, and Pfizer have all invested heavily in Alzheimer's research.
With efforts of the NIH, patient advocacy groups, researchers, scientists, and pharmaceutical companies worldwide, we are closer than ever to a breakthrough. With continued support, awareness and research, we can one day find a cure and put an end to this condition.
What can you do to personally help your loved one with memory loss?
Supporting a loved one who has been diagnosed with Alzheimer's can be overwhelming. The good news is that there are many ways to support somebody living with this condition.
The best advice for those living with Alzheimer's and their caregivers is to focus on the present and work closely with healthcare professionals. As we've mentioned, there are many therapies available to manage symptoms, provide support, and maintain quality of life.
Educate yourself on the condition and its implications for your loved one's life. This can allow you to better understand the experiences they are going through. It will also help you to anticipate potential problems or issues that could arise in the future.
Offer emotional support and assurance. Let your loved one know that you are by their side, no matter what happens. Allow them to express their concerns and worries. Listen attentively and be patient.
You may also choose to volunteer or contribute to organizations that are working to improve Alzheimer's treatment and advocacy. For instance, our assisted living and memory care community — The Village at Rancho Solano — has regularly participated in the Alzheimer's Association's Walk to End Alzheimer's.
Why look into long-term Alzheimer's care in Fairfield?
Memory care centers such as those found in Fairfield, California can provide beneficial resources and support for seniors suffering from memory loss or dementia due to Alzheimer's, as well as their families. These memory care facilities offer personalized services designed to improve quality of life, safety, and wellbeing of seniors affected by memory-related conditions like Alzheimer's. By providing memory care plans tailored to the needs of each individual senior, memory care centers make daily activities easier and reduce stress on both caregivers and individuals affected by memory loss.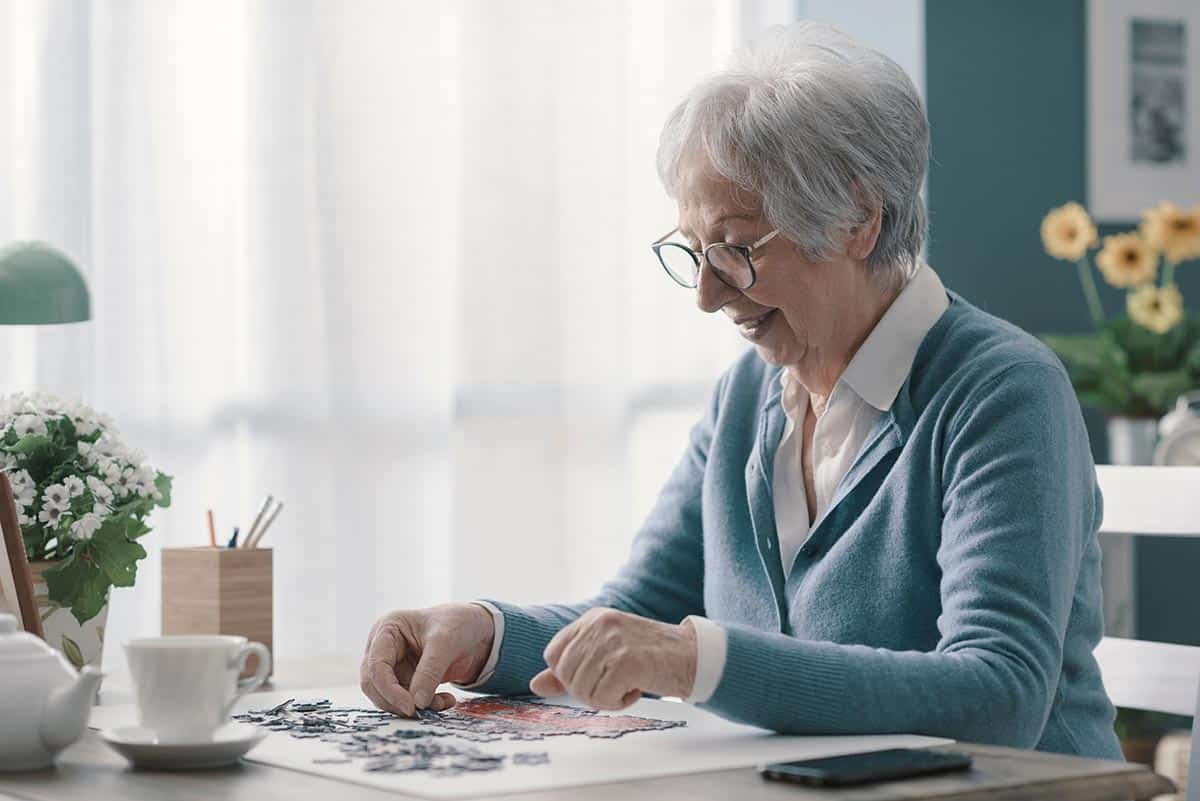 For those seeking memory care solutions near Fairfield, CA a number of memory care communities are available in the area with highly trained professionals devoted to assisting those living with memory loss or dementia, including seniors who have Alzheimer's.
Centers for Alzheimer's care in Fairfield offer a variety of services including memory exercises, cognitive stimulation, and mental health support to improve overall quality of life for seniors with memory loss. Services are tailored to the individual needs of each senior, allowing them to experience greater freedom and independence in their daily lives.
How is The Village at Rancho Solano a unique community for memory care?
Fairfield, CA associates here are inspired by the immense knowledge and personal experience of our Connections program's founder, Dr. Sandra Petersen, who has recovered from a stroke that left her partially paralyzed. "The whole experience gave me not only sympathy, but empathy for those that struggle with cognitive decline," she says.
Dr. Petersen experienced the benefits of utilizing neuroplasticity — the brain's ability to form new neural connections — firsthand when her therapists engaged her emotions, encouraged movement, challenged her mind, and supported socialization. She has made these principles foundational to our memory care program and trained every member of the team using her methods.
In addition, we provide care from a licensed nurse as well as personal check-ins, customized programming, on-site therapy, medication management, and more.
Speak With Our Team Providing Memory Care Resources and Alzheimer's Care in Fairfield
Together, we can make a difference and bring hope to those living with Alzheimer's and their loved ones. Reach out to a compassionate, specialized memory care expert today.