Pegasus Senior Living was just awarded Best Senior Living for 10 of its communities from the U.S. News and World Report's 2023-24 survey.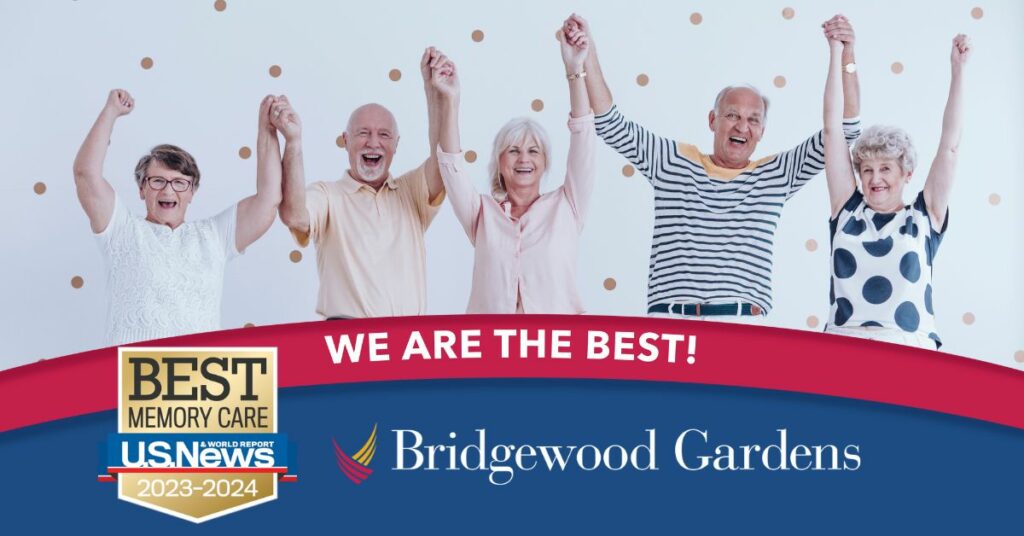 Why does Bridgewood Gardens appeal to families looking for the best memory care?
Our Pegasus community, Bridgewood Gardens, received the publication's Best Memory Care. This is the second time we've received the award!
Bridgewood Gardens is where care and connection mix with Southern hospitality; we're deeply connected to the Alabama location we serve. Our focus is on meeting every one of our residents' needs in a caring, compassionate environment where families come first.
Bridgewood Gardens' Connections memory care program centers around connecting, moving, and learning. It is a unique, research-based memory care program designed to help senior residents with Alzheimer's and/or dementia lead stimulating lives. The program offers a secure environment for memory care in Albertville, a committed and caring team, and a variety of activities designed to fit the unique needs of those living with cognitive decline.
Hear From a Member of Our Leadership
"Receiving this award is an honor," shares Executive Director, Sharion Walls. "We will continue to serve the residents of Bridgewood Gardens with utmost kindness and integrity, as well as our employees and families who put their trust in us."
"The Connections memory care program lifts a burden for families, and allows seniors to live with honor and dignity," she adds.
Loved ones who call Bridgewood Gardens home live fulfilling senior lifestyles. The U.S. News and World Report's survey serves as an important tool for families and individuals looking for the best senior living options, and the community's recognition will undoubtedly give older adults assurance when considering memory care.
Learn More About Award-Winning Memory Care at Bridgewood Gardens
If you or a loved one is looking for a memory care community providing exceptional care and mind-strengthening activities, consider Bridgewood Gardens. We invite you to tour our comforting community!