How Can You Make A Person With Dementia Feel Valued?
According to the Alzheimer's Association, more than six million Americans over 65 live with Alzheimer's. At least 11 million family members provide care to their loved ones experiencing the most common form of dementia.
Family caretakers undergo an incredible amount of stress attempting to manage their lives and loved ones' needs. Caregiver burnout is a common problem people experience due to the unexpected behavior changes of people with dementia.
Many caregivers are so focused on preparing meals, managing medications, and preventing wandering to remember or have the energy to provide proper emotional care. Sometimes people with Alzheimer's and dementia act out due to boredom, frustration, and depression.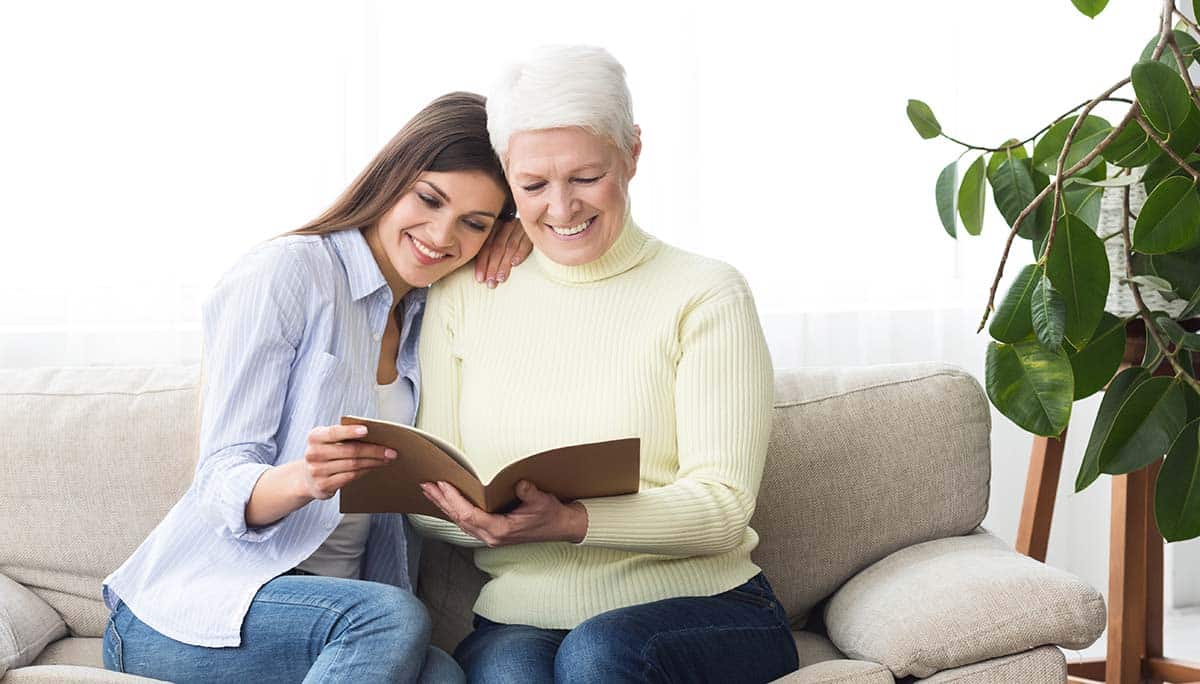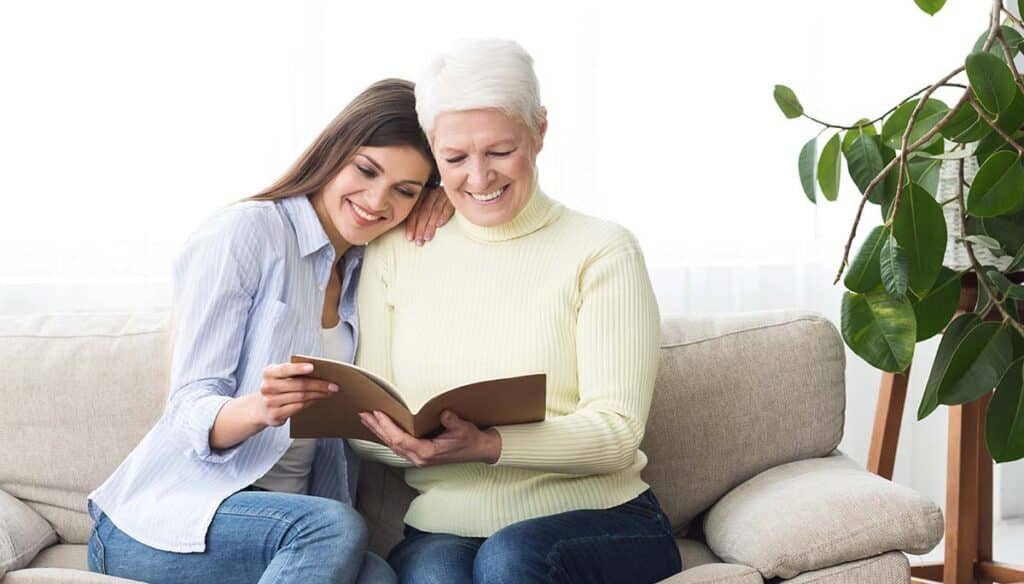 Do people with dementia experience depression?
A 2012 study in the United Kingdom discovered:
60 percent of people with dementia experienced loneliness
77 percent of persons with dementia dealt with depression and anxiety
Neurocognitive disorders like dementia may change a person's memory, but it doesn't change their need to feel accepted and loved. A loss of independence due to memory loss can cause older adults to lose self-esteem, confidence, and even friendships.
Family members providing at-home dementia care may also represent a loved one's only source of a social circle. A lack of socialization and stimulation can cause depression and lead to:
Sadness
Anxiety
Irritability and agitation
A substantial loss of energy
Changes in diet and nutrition
Changes in sleep patterns
Research from Mental Health America suggests that 68 percent of older adults know very little about depression, and 58 percent believe depression is a normal part of aging. Depression, like Alzheimer's and dementia, is not a normal part of aging.
How To Make A Person With Dementia Feel Valued
Empowering a person by making them feel wanted and included is a significant step for seniors with dementia. In addition to care and supervision, carve out time for engaging activities and meaningful interactions. Here are five ways to make your loved one feel valued.
1. Household Tasks
Chores around the house can be very stimulating and make people feel like they contribute to the community. Repetitive motions and tactile experiences help engage the mind and add focus. Even if it's not needed, try giving your loved one tasks such as:
Folding towels or arranging socks
Dusting leaves and watering plants
Sorting silverware
2. Art Projects
Sometimes it can be difficult for people with dementia to express themselves. Creative expression can help overcome the words they cannot find to say. Instead of sitting your loved one down in front of the television, try:
Giving them a pile of old magazines to cut up and collage
Find a coloring book related to a hobby they enjoy
Clay modeling
3. Music
Listening to music can be a relaxing activity, and it also has the potential to lead to dancing, which is excellent physical exercise. Hearing certain songs has the power to lead to recalling memories. Music can also set the tone for activities throughout the day.
4. Understand How To Talk With Someone With Dementia
It can be a natural reaction to adjust speech patterns when talking to someone with Alzheimer's or dementia. However, to make them feel included, they should be treated with the same respect as any other adult. When talking to a person with dementia, do not:
Use baby talk
Raise your voice if they do not have hearing loss
Talk about them in front of other people if they are in the room
Talking slowly and clearly can help bridge communication between you and your loved one, but avoid infantilizing them or disrespecting them.
5. Move More
Memory care at Glenwood Village of Overland Park relies on neuroplasticity treatments to provide relief and enjoyment to residents living with a type of dementia. Through physical activities like chair yoga or walking club, the brain can form new neural networks around brain sections affected by neurocognitive disorders.
Take your loved one for a walk or toss around something light like a balloon. Anything that gets the body moving, heart pumping, and brain engaged can have positive benefits.
Memory Care in Overland Park, Kansas
Glenwood Village of Overland Park is an assisted living and memory care community that supports Kansas City area seniors and their families. Relatives who act as their loved ones' caretakers can use this service as a resource.
Pegasus Senior VP of Health and Wellness, Dr. Sandra Petersen, inspired the Connections program to slow memory loss and provide structure and purpose for people living with a type of dementia. The program provides high-quality senior care from specialized team members focusing on personalized engagement.
The Connections Memory Care Community:
Secure and easy-to-navigate environment
Activities of daily living assistance
Medication management
Three meals and snacks every day
Social engagement through group activities
Brain-healthy challenges and games
Dementia-friendly exercise
Encouraging emotions
Connections provides a way to honor people with dementia by making them feel valued and a part of a loving community. Let our program provide the level of care your loved one needs.
Find Relief in Overland Park
Visit the Connections program at Glenwood Village of Overland Park to experience how your loved one can find purpose and enjoyment in their lives. See how we're making seniors feel valued every day. Contact us today.