The University of Kansas Alzheimer's Disease Center is one of only 31 research centers dedicated to discovering a cure for the most common form of dementia. People with Alzheimer's in the Kansas City area have access to cutting-edge medical trials and research opportunities that will eventually save lives.
The Alzheimer's Association says, "The first survivor of Alzheimer's is out there, but we won't get there without you." People who volunteer to become research heroes contribute to helping the 6.5 million Americans living with this type of neurocognitive disorder.
While researchers are on their way to discovering a cure, over 200,000 family members in Kansas and Missouri struggle to provide care for a loved one living with dementia. Relatives, often a spouse or adult children, make up 83 percent of dementia caregivers in the United States.
Formulating a dementia care plan is a task no one should face alone. Alzheimer's and dementia are progressive and will eventually require 24-hour care. Providing care in the early stages may seem manageable, but at-home caregivers can quickly run into unexpected problems.
Discover some of the resources and tips available for Alzheimer's care planning in the Kansas City area.
Kansas City Alzheimer's and Dementia Support Groups
Joining a support group is something many caregivers wish they had done sooner. Many people reach out for help once caregiver burnout starts taking over their lives. Avoid the anxiety and stress and start learning from people who have been in your position.
The Heart of America Chapter of the Alzheimer's Association has fantastic resources for caregivers and people with dementia. This resource is available free of charge to residents of 65 counties throughout Kansas and Missouri. These support systems include:
In-person and virtual group meetings
Needs planning and assistance
Guided problem solving
Supportive listening
How do you develop a dementia care plan?
Adult daycare, nursing homes, respite care facilities, and memory care communities keep comprehensive care plans for their visitors and residents. These guides outline goals and information beneficial to the person and their caretaker.
Dementia care plans in these settings usually include:
Personal information
Likes and dislikes
Common behavioral needs
Outlines of their mobility level
Summaries of hobbies and interests
Their level of cognitive awareness
Information on the preferred method of communication
Activity of daily living (ADLs) patterns: Bathing, personal hygiene, medications, feeding times, etc.
The plan for dementia care lists the answers to these questions and the expected outcomes associated with them. You are not alone if filling one of these out and finding time to carry out these goals daily sounds daunting.
Primary caregivers are likely well aware of these items and issues. Formulating a care plan is a helpful guide if other friends and family members assist in providing care.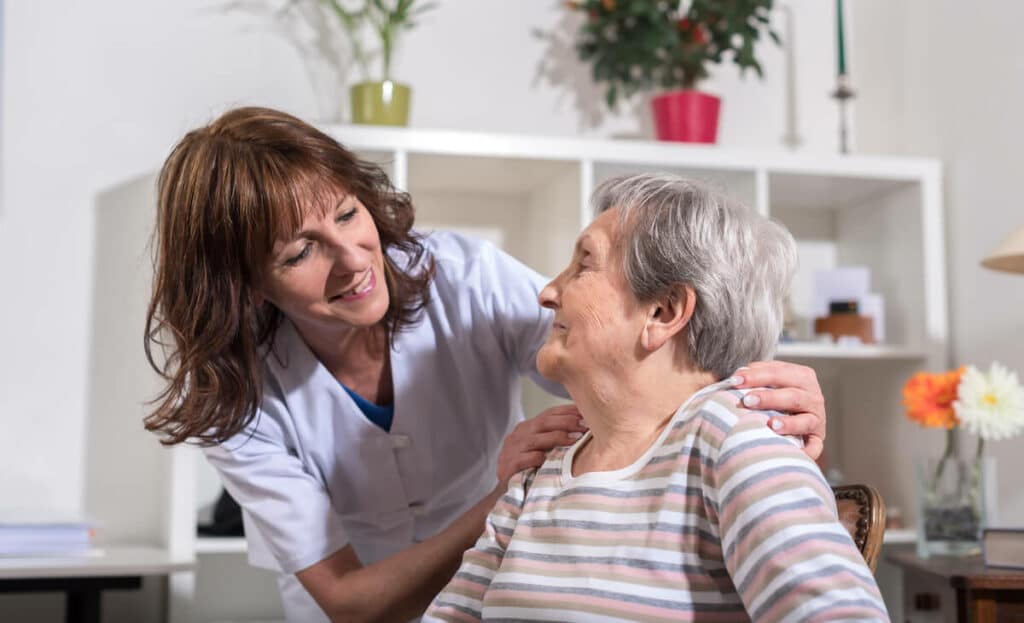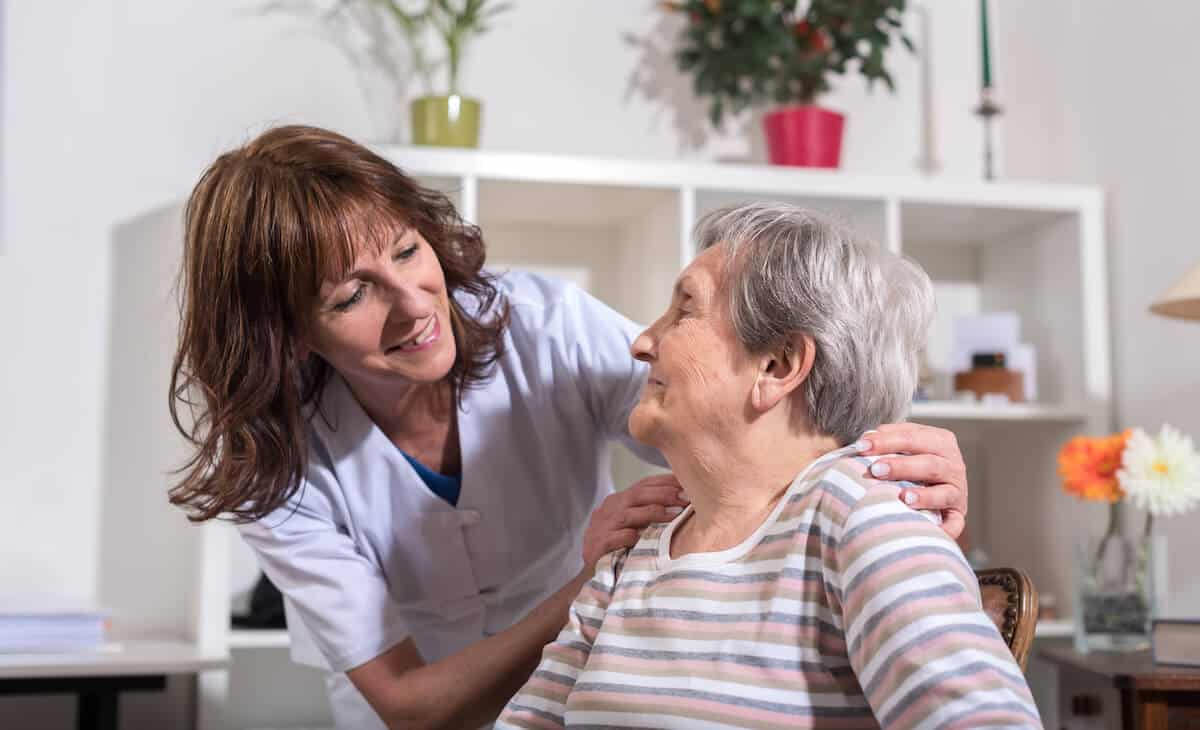 Much of dementia care is being patient and present. Making time for socializing and purposeful activities can make a world of difference. Many at-home caregivers spend so much time sorting medications, cooking, and supervising they forget to do things that will bring both people joy.
Long-term Care Options
Nursing Care
In-home nursing care is one form of assistance available to support people living with Alzheimer's and dementia. Depending on the type of care required, the cost can range anywhere from $4,957 to $18,927 in the Kansas City area.
Home care agency service is a blessing. Your loved one gets to stay in a familiar environment, but they may not receive the socialization or stimulation they need. The home may also require costly modifications to fit their ability level.
Nursing homes are a common thought of where seniors can receive care. These facilities can make provisions for people with dementia. Often they are best for short-term care when recovering from a procedure or injury. Skilled nursing centers significantly benefit older adults living with chronic conditions and require a high level of care.
Memory Care
Memory care is a comprehensive, round-the-clock option for dementia care. This form of senior living is a specialized version of assisted living, focusing on ADLs, memory enhancement, and socialization.
Alzheimer's Care in Kansas City
People with Alzheimer's in the Kansas City area can benefit from the memory care services at communities like Glenwood Village of Overland Park. Our dementia care team supports residents with the Connections program in a secure and easy to navigate environment.
Connections is a data-based 24-hour care plan created by Dr. Sandra Petersen. Our program involves activities, exercises, relationship building, and purposeful experiences that stimulate seniors living with a type of dementia.
The Connections program:
Supporting socialization: Building new relationships helps residents establish a sense of belonging and community.
Engaging the Emotions: Residents can use creative expressions like art and music to convey their feelings and personalities.
Encouraging Movement: Exercise can help form new neural pathways around the brain sections affected by memory loss.
Challenging the Brain: Exercise for the mind involves word games, trivia, and recall therapies that engage and enhance brain activity.
Your loved one will benefit from an individualized care plan determined upon moving in. In addition to the care plan, our team members work to get to know each resident individually. We can offer the Connections program pillars in ways that appeal to their former hobbies and interests.
Providing dementia care alone can be an overwhelming and emotional journey. Let Connections offer relief to you and your loved one. Let your family enjoy quality time together again.
Find Kansas City Alzheimer's and Dementia Care Options
Contact Glenwood Village of Overland Park for a tour of how memory care changes the lives of people living with dementia. We love working with families to create a purposeful approach to care.
Our community supports the Alzheimer's Association and its mission of finding a cure. Contact us for more information on ways to advocate and spread awareness about dementia.