Discovering a loved one is living with memory loss can be devastating. You may have noticed odd things or concerning scenarios, but it's hard to believe.
It usually starts as small things that can be key warning signs:
Your mom hasn't been attending her regular social events.
Your husband can never find his car keys.
Your aunt hasn't returned phone calls.
It's hard to hear the words, "you have dementia." It's difficult to process when a loved one is diagnosed with dementia. Suddenly your life changes, and you're unsure what to do next. If you have a parent or other relative diagnosed with dementia, it's important to take some steps to ensure their well-being.
You are not alone in this new journey. Let's discuss the challenges of your new role and explore options for them to lead a dignified life.
If you're new to dementia care in the Phoenix, AZ area, know communities like Broadway Mesa Village are a resource.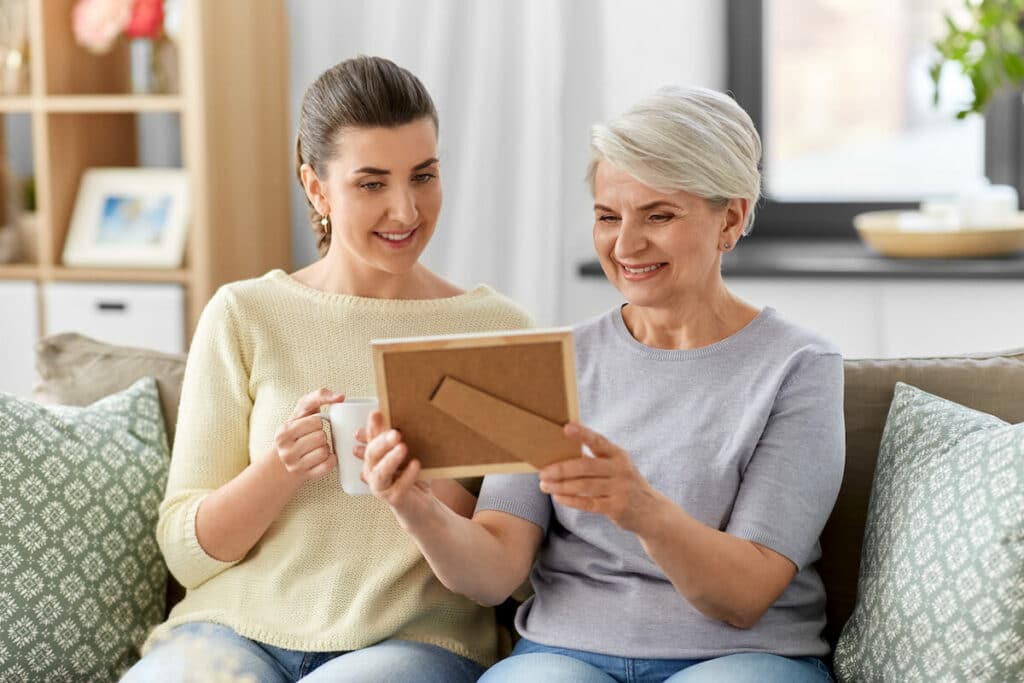 What is it like to have dementia?
There are many different types of dementia, but the most common is Alzheimer's disease. Other types include:
Lewy body dementia
Frontotemporal dementia
Vascular dementia
Mixed dementia
Huntington's disease
Parkinson's dementia
Dementia symptoms can vary depending on the type of dementia and how far the disease has progressed. Early-stage symptoms may include:
Difficulty remembering recent events or conversations
Trouble finding the right words when speaking or writing
Getting lost in familiar places
Poor judgment or decision making
As the disease progresses, symptoms may become more severe and include:
Difficulty with basic tasks like dressing or bathing
Incontinence
Wandering and getting lost often
Paranoia, hallucinations, or delusions
Aggression or outbursts
What happens when someone is diagnosed with dementia?
It's hard to watch a loved one live with a diagnosis of dementia. It's even harder when you're trying to provide home care independently. It's important to know that you don't have to do it alone.
Joining an online or in-person support group is an excellent place to start.
When a family member is diagnosed with dementia, it's normal to feel overwhelmed. You may not know where to turn for help or how to provide the best support. These are common concerns among caregivers of those with dementia.
Dementia is a progressive condition. This means it will get worse over time. In the early stages, symptoms may be mild and barely noticeable. As memory loss progresses, symptoms will become more severe and significantly impact daily life.
If Alzheimer's or dementia is caught early, plan for the future with your loved one. Involve them in what type of care they expect. Discuss steps for what kind of care you can and cannot provide.
Providing dementia care at home can be challenging. It's essential to build a support network of family and friends to help with caregiving duties. You may also consider hiring professional in-home caregivers to give you a break.
It's also vital to take care of yourself. Caregiver burnout is real. It's crucial to avoid it by taking time for yourself, getting regular exercise, eating a healthy diet, and getting enough sleep.
Many family members try their best to provide care for their loved ones. However, there may come a time when home care is no longer an option. Considering memory care for your loved one can be a blessing for everyone involved.
Finding the Best Memory Care Facilities Near Me
If you're looking for dementia care near Phoenix, AZ, know that memory care is available at Broadway Mesa Village.
Our team of experts provides individualized care for each resident. We create a positive and supportive environment that meets the unique needs of those with dementia.
There is no known cure for most types of dementia, but there are treatments available that can help slow the progression and manage symptoms. One of those data-based treatments is the Connections program.
Connections is an exclusive memory care program founded by Pegasus Senior Living Health and Wellness Director Dr. Sandra Petersen. Loved ones with memory loss can find meaning in purpose through daily exercise, activity, socialization, and personalized attention.
Memory care communities like Broadway Mesa Village provide specialized care beyond what can be found in an independent living or assisted living facility. Our secure and purposeful approach to senior care is about allowing families to experience joyous moments.
Know that the cost of memory care in Phoenix and the surrounding areas is more affordable than in many other regions of Arizona and the nation.
Visit Broadway Mesa Village
Contact us today to learn more about data-based memory care services near you. Let our community be a resource for your family.