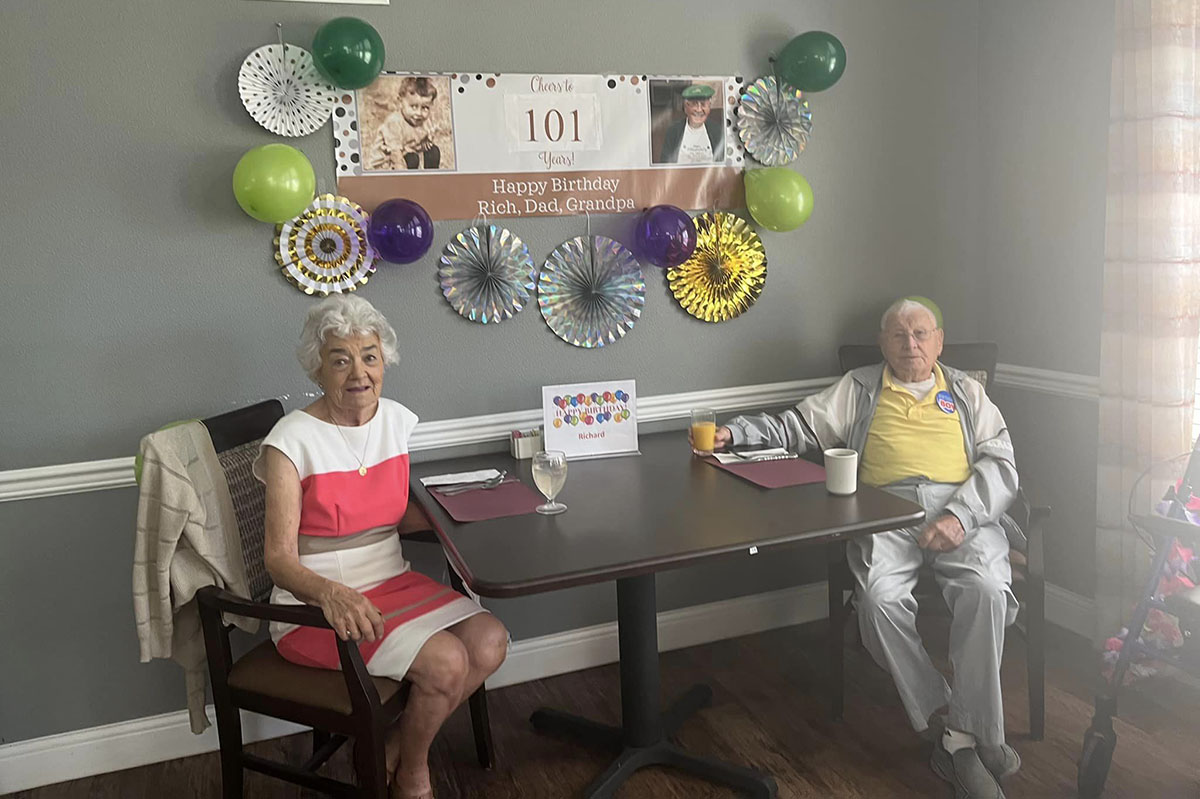 The Chateau at Gardnerville celebrated a very special birthday recently. Mr. Richard B. turned 101 on August 28.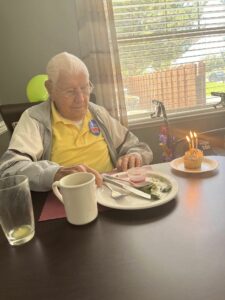 Richard was born in 1921 in Alton, Illinois. His career was as a sheet metal worker. Richard enjoys simple pleasures: He likes to spend time with his wife, Louise and sitting under the sun. Richard and Louise got married on January 22, 1983. Richard says the secret to longevity is good genes… It runs in the family!
Jessica Maidlow, Sales Director at The Chateau, says it is an honor to know him, care for him, and support him and Louise.
Celebrate your everyday moments and your special days with us!
Learn more about The Chateau at Gardnerville Senior Living by visiting us today.