At 93, Sam O.'s senior living community claims he is the oldest living firefighter in Denver. At The Courtyards at Mountain View, Sam celebrated his birthday among friends, family, and staff on October 17, 2022.
When Sam was young, he lived next to a fire station and would go over there to visit often. The visits sparked his passion to help people and led him to eventually become a firefighter.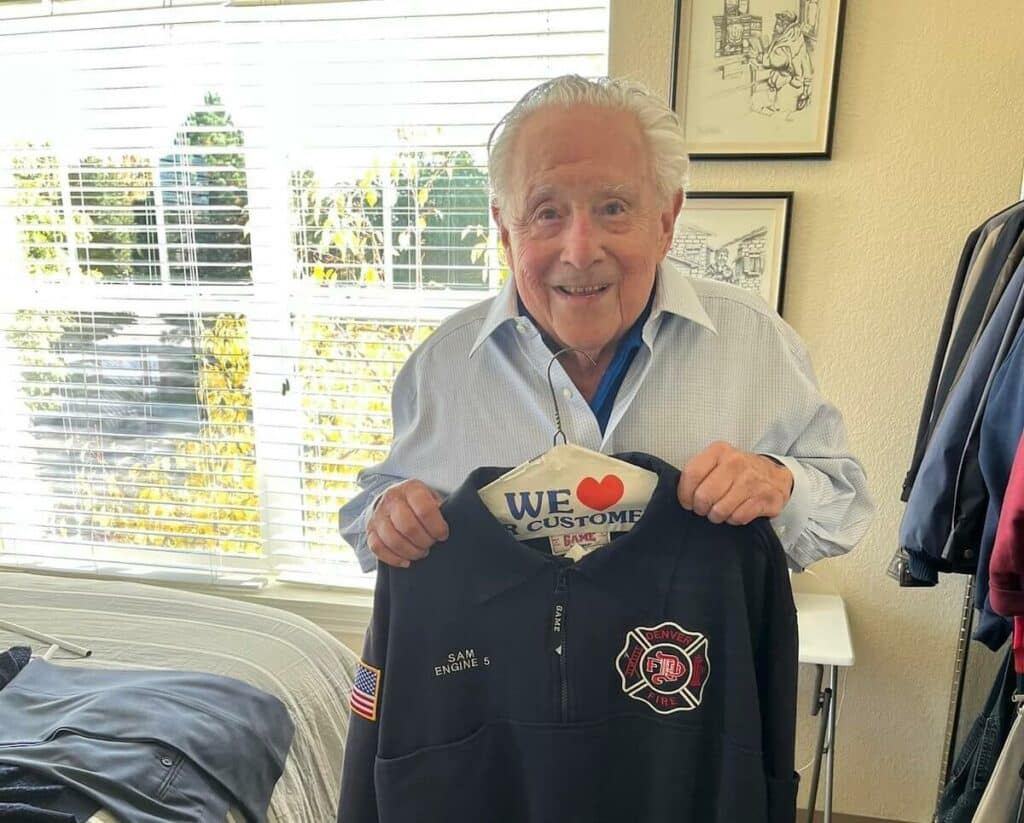 Sam was born in Denver, CO in 1929. His favorite pastimes include fixing things around his home and fitness. He has a whole exercise routine in his room! He also loves softball.
Sam was in the U.S. Navy Air Corps. for five years and was the head of maintenance for the planes. During that time, his commander asked him to create a softball team that became the number one team in the Armed Forces!
Sam also values his family. One of his granddaughters recently received a full-ride scholarship to Arizona State University.
Find independence, freedom, and the assistance you need to live your best life at The Courtyards at Mountain View.
Experience Denver senior living at its finest. Contact us today for a tour.