At Pegasus Senior Living community, Parmer Woods at North Austin, assisted living residents are connecting with their peers who have dementia. The weekly program called, "Memory Care Connections" is aimed at visiting and providing engaging activities for residents in the memory care program.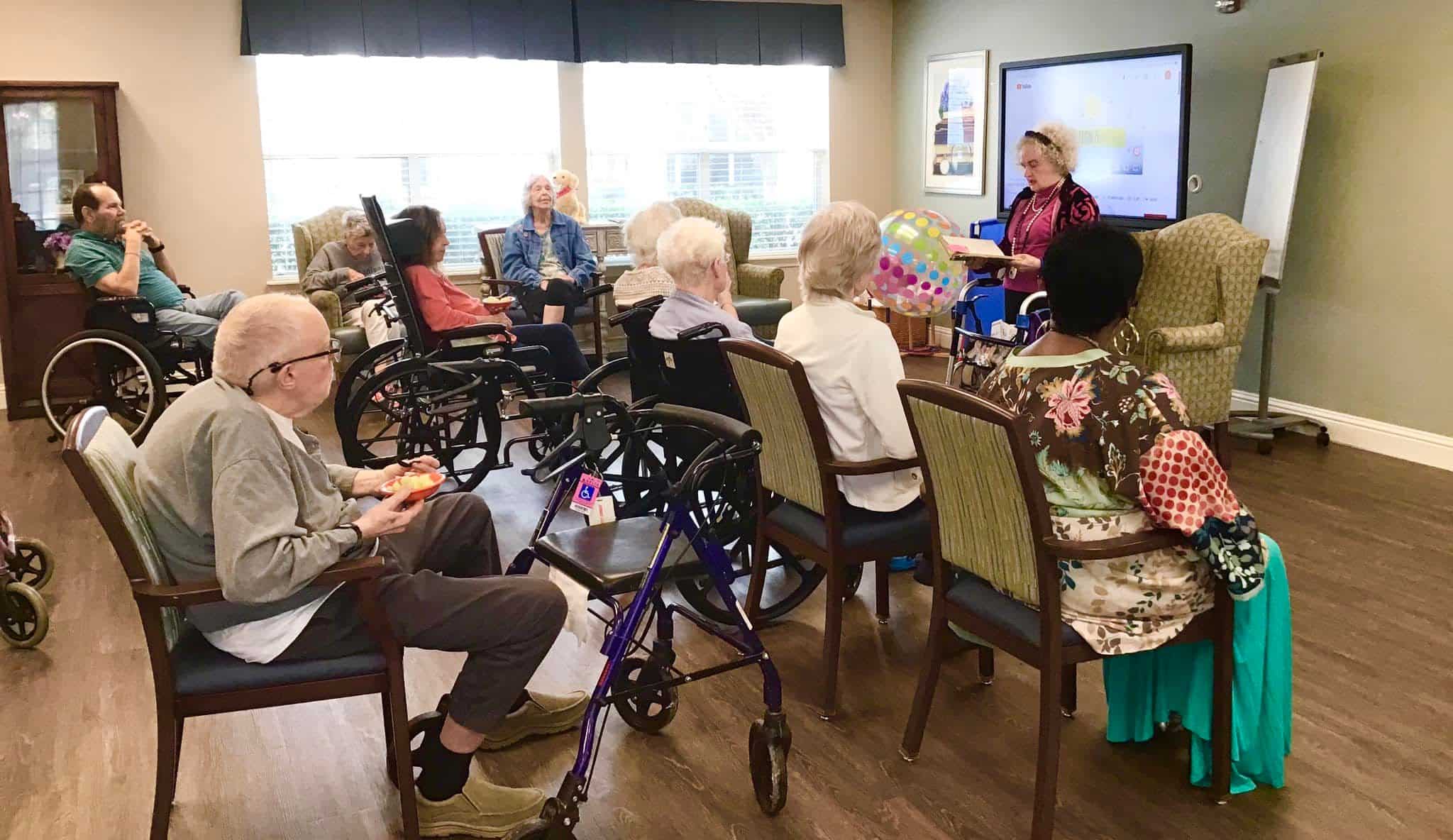 Assisted living residents visit memory care residents to share stories, sing hymns, and do exercises together. It's a way to bond and stay connected to each other.
Assisted living resident Anita B.'s husband is a resident of Parmer Woods' Alzheimer's and dementia care program, Connections. She began talking with Life Enrichment Director Bernard Fox about how to come up with some creative ways to provide these residents with other stimulating activities.
"After our discussion, I came up with the idea for the program called 'Memory Care Connections.' This is where assisted living residents spend time with memory care residents by leading an activity once a week," says Bernard.
Anita, a former school teacher, loves to read and began by volunteering to read short stories to memory care residents, every Wednesday for a month.
"We shared this idea with a few assisted living residents and they loved it. They've been supporting it ever since," shares Bernard.
Anita has also volunteered to do regular poetry readings, which the memory care residents really respond to. She has kept this going for three months. Resident Linda B., whose husband is also in memory care, sings hymns to the residents.
"We've spoken to Linda's pastor who will now be providing Bible study and praise worship services for the group. We're really excited about how residents have come together to support, encourage and uplift their friends in memory care. It's a wonderful thing to see."
Find your connection to your peers at Parmer Woods at North Austin
Learn more about our assisted living and memory care community by contacting us.