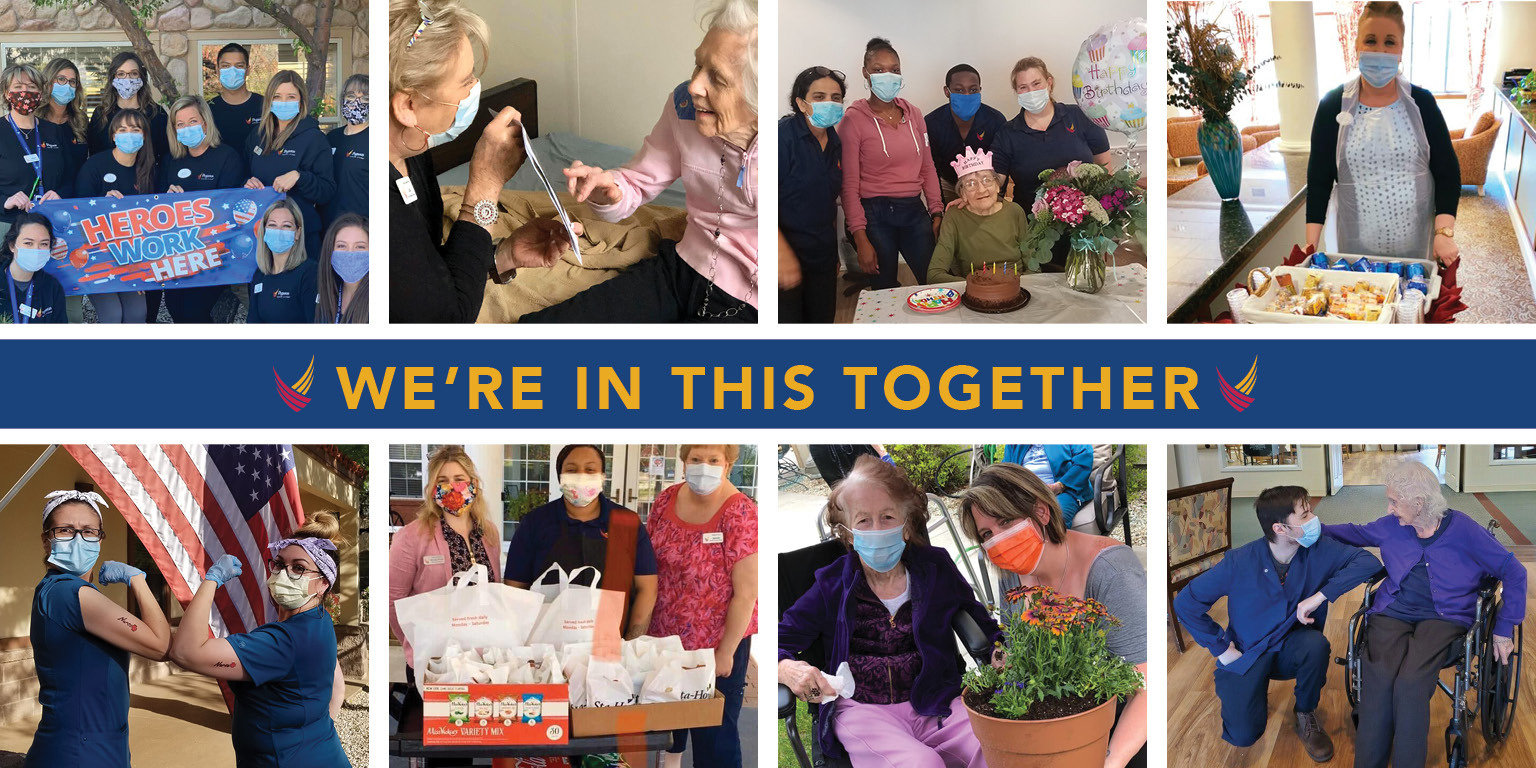 Vaccine Schedule

Clinic 1

Clinic 2

Clinic 3

Clinic 4

Belleview Suites at DTC

1/19/2021

The Courtyards at Mountain View

1/19/2021

Tucson Place at Ventana Canyon

1/24/2021

2/21/2021

3/21/2021

Sun City West

1/19/2021

Broadway Mesa Village

3/11/2021

The Chateau at Gardnerville

1/31/2021

The Seasons of Reno

2/3/2021 11am-5pm

Cordata Court

1/16/2021 from 10am-2pm

The Gardens at Marysville

North Point Village

1/6/2021

South Hill Village

1/22/2021

2/12/2021

3/5/2021

Gig Harbor Court

1/25/2021

Lakeview of Kirkland

1/20/2021

The Rivers at Puyallup

1/15/2021

Creston Village

Greenhaven Place

1/27/2021

2/17/2021

The Havens at Antelope Valley

1/14/2021

2/4/2021

2/25/2021

The Oaks at Inglewood

The Village at Rancho Solano

1/13/2021

Whispering Winds of Apple Valley

1/14/2021

2/4/2021

Glenwood Village of Overland Park

1/6/2021

1/27/2021

Town Village of Leawood

TBD

Ridgmar Place

TBD

Town Village Crossing

TBD

Parmer Woods at North Austin

1/4/2021

1/25/2021

The Farrington at Tanglewood

1/15/2021

2/5/2021

Laketown Village

1/27/2021

3/2/2021

3/31/2021

Castlewoods Place

1/19/2021

2/9/2021

3/2/2021

Ridgeland Place

1/22/2021

2/12/2021

3/5/2021

Bridgewood Gardens

1/27/2021

2/17/2021

3/10/2021

The Renaissance of Florence

1/26/2021

2/16/2021

The Springs at South Biscayne
1/15/2021 10am-4pm

2/5/2021 10am-4pm

2/26/2021 10am-4pm


Dunwoody Place

1/18/2021

2/18/2021

3/1/2021

Historic Roswell Place

1/28/2021

2/18/2021

3/11/2021

Magnolia Place of Roswell
1/18/2021 11am-5pm


2/8/2021

3/1/2021

Evergreen Place

1/24/2021 11am-5pm

2/14/21 11am-5pm

3/7/21 11am-5pm

The Landing at Queensbury

1/25/2021
Staying Ahead of the Curve
Thanks to Dr. Sandra Petersen and the rest of the Pegasus medical team, we are staying two steps ahead with ample PPE, masks, diligent sanitization protocols, constant communication, and more to protect our residents and associates.
Our blog provides valuable information: how we're staying connected in a digital world, safety tips for seniors, and more.
We will keep you and your loved ones up to date on new developments and announcements.
Read our answers to frequently asked questions about our safety protocols and procedures.
The latest research and resources on COVID-19 from the CDC and WHO.