Tips for Seniors to Combat the 2022-23 Flu Season Amid COVID-19
Seasonal influenza ("flu") is a common illness we fight every year, and seniors are at a higher risk of developing serious complications from it. The risk of serious illness is even greater with the addition of COVID-19 and highly transmissible variants like Omicron. The symptoms you experience from both viruses can be similar, so it's essential to be informed and take precautions. Getting your flu shot and COVID-19 vaccine will help manage some of the risks so that you can stay healthy this season.
At Pegasus Senior Living, we understand how challenging it can be to navigate constant changes in health information. Although knowing what to do can be overwhelming, we're here to help.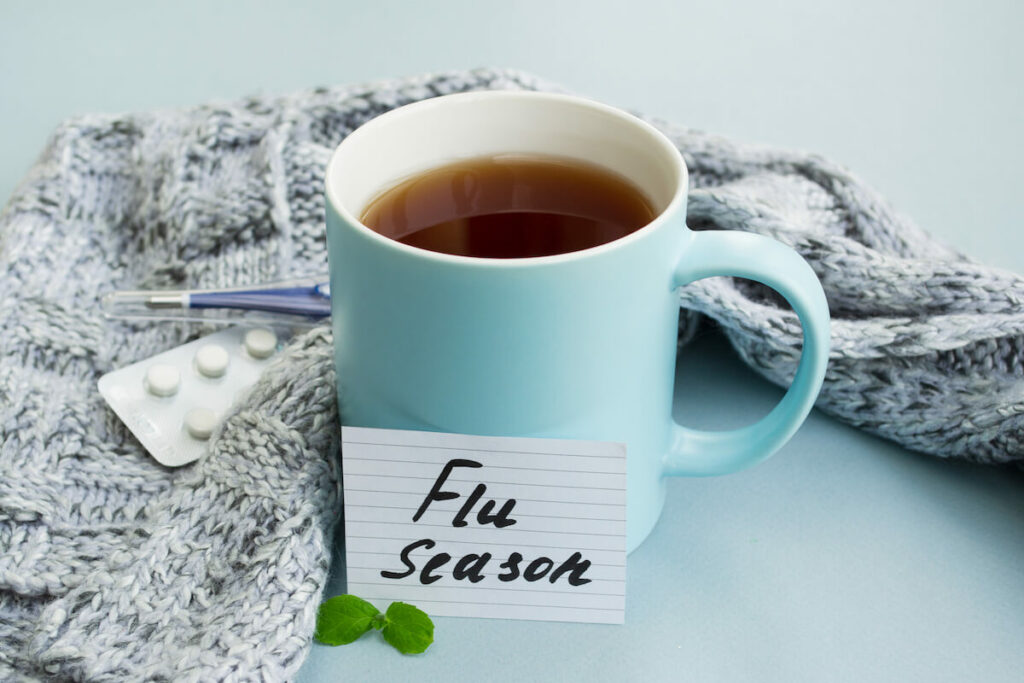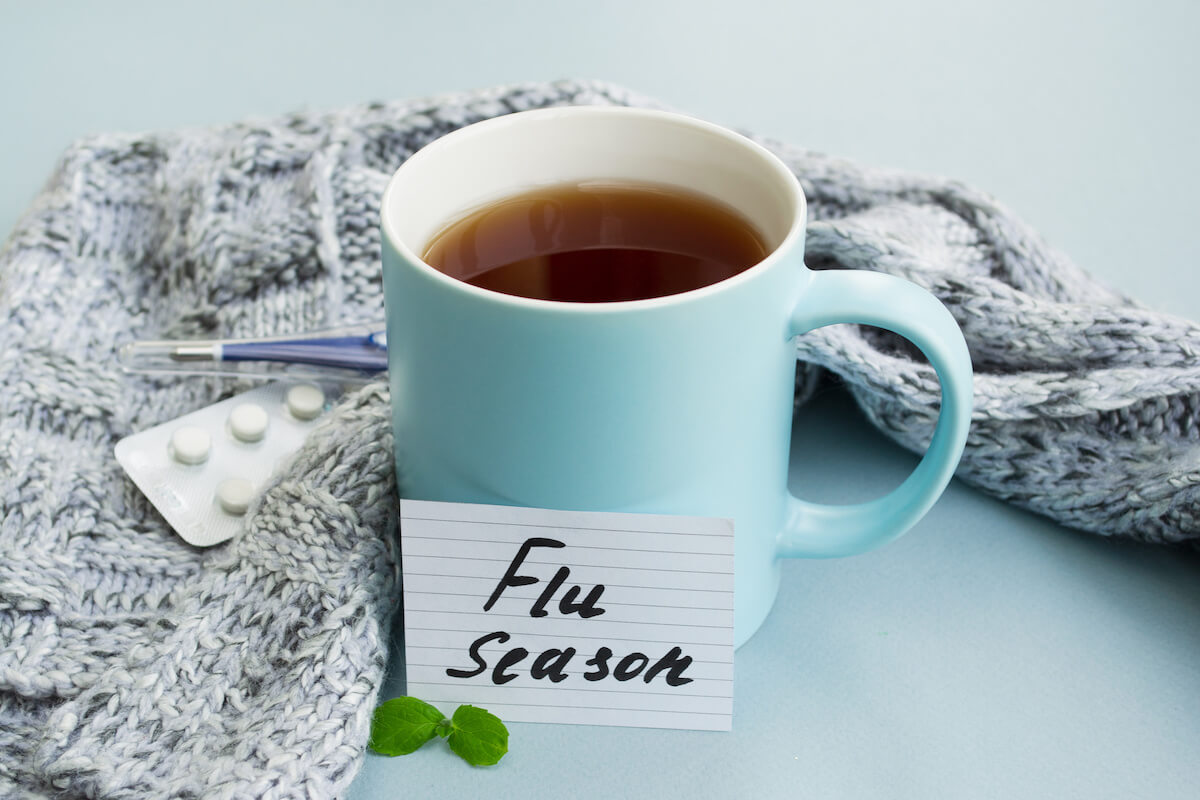 Do I need to get a flu vaccine earlier during the flu season (i.e., August)?
No. The CDC states, "There was no change in the recommendation on the timing of vaccination. Vaccination in July or August is too early, especially for older people, because of the likelihood of reduced protection against flu later in the flu season."
As we enter flu season, protecting yourself and others is crucial. By taking precautions like wearing masks and getting vaccinated, seniors lower their risks of getting sick; instead, they can stay healthy and happy all season long.
When is the best time to get a flu shot for seniors?
Senior VP of Health and Wellness at Pegasus Senior Living, Dr. Sandra Petersen, says the best time for people 65 years and older to get a flu shot is in October. Immune systems are strengthened after about two weeks after vaccination. A plan for the entire duration of flu season (October-May) makes for optimal timing.
In a recent article with SeniorsMatter, she continues, "About 80 percent to 90 percent of deaths from flu occur in older adults. We know that people aged 65 and older may not have as extensive an antibody response as those who are younger. For that reason, many feel it may be optimal for them to wait to get a flu vaccination until between Halloween and Thanksgiving."
Other points to remember this flu season include:
Immunity prevails during the flu season once the body is exposed to the yearly strain.
Vaccines are not 100 percent effective, and you may contract the flu.
Vaccinations tend to curb severe illness.
How do I know if I have the flu or COVID-19?
The Centers for Disease Control and Prevention (CDC) recommends, "Influenza (flu) and COVID-19 are both contagious respiratory illnesses, but they are caused by different viruses. COVID-19 is caused by infection with a new coronavirus (SARS-CoV-2), and the flu is caused by infection with influenza viruses. Because some of the symptoms of the flu and COVID-19 are similar, it may be hard to tell the difference between them based on symptoms alone, and testing may be needed to help confirm a diagnosis."
COVID-19 spreads more easily than the flu and causes more serious illnesses. It can also take longer for symptoms to show up. See the chart below for similar signs and symptoms.
| | | |
| --- | --- | --- |
| Symptom | Flu | COVID-19 |
| *Fever or feeling feverish/having chills | ✓ | ✓ |
| Cough | ✓ | ✓ |
| Shortness of breath/difficulty breathing | ✓ | ✓ |
| Fatigue (tiredness) | ✓ | ✓ |
| Sore throat | ✓ | ✓ |
| Runny or stuffy nose | ✓ | ✓ |
| Muscle pain or body aches | ✓ | ✓ |
| Headache | ✓ | ✓ |
| Vomiting and diarrhea | ✓ | ✓ |
| Change in or loss of taste or smell | ✓ | More frequent with COVID-19 |
*Not everyone will experience a fever. This list does not include all possible symptoms. The CDC will continue to update this list as we learn more about COVID-19.
Can I get the flu and COVID-19 at the same time?
Yes. It's possible to have the flu or other respiratory illnesses and COVID-19 at the same time. Experts are studying how often this occurs. Because many symptoms are similar, it can be difficult to tell the difference. If you're having symptoms, it's best to get tested for COVID-19 to know for sure.
Will the flu shot help fight the coronavirus?
No. The flu shot won't impact the possibility of getting the coronavirus, but it will protect you from having the flu, which can be very serious. The best defense against both viruses is vaccination.
How can I protect myself?
Take precautionary measures to limit transmission. Currently, vaccines are the best protection we have against these viruses. For residents in senior living communities, reaching out to a team member is a great place to start.
The team at Pegasus Senior Living will assist you in finding a convenient location to receive the flu or COVID-19 vaccine. In fact, some of our communities provide on-site COVID-19 vaccinations through our partnership with CVS Pharmacy.
Due to the rise of the Omicron variant, the CDC is also recommending that all people (vaccinated and unvaccinated) wear masks in public indoor places. They also advise anyone at increased risk to wear a mask indoors, regardless of the level of community transmission. For those who are not fully vaccinated and at high risk, the CDC continues to recommend mask-wearing and other preventive measures in some outdoor areas and most indoor settings.
Booster shots are also recommended eight months after receiving your full vaccination of the Pfizer or Moderna vaccine. Seniors will be among the first available to receive booster shots.
Make a plan to get your vaccines or booster shot.
Call ahead to your local pharmacy to check availability.
Continue wearing a mask and practice social distancing.
Wash your hands.
Stay healthy and safe!
What is in the flu vaccine?
Flu shots are generally "quadrivalent (four-component), meaning designed to protect against four different flu viruses," says the CDC. These vaccinations contain the four most common flu strains researchers anticipate for the season.
Major vaccines like Flucelvax Quadrivalent are now approved in the United States for people over six months and older. There are many types of influenza vaccines available for a variety of reasons. Talk with your doctor to determine which flu shot is best for you.
Egg-based vaccines
Cell-based vaccines (egg-free)
FluMist Quadrivalent (needle-free) approved for people aged 2 to 49
Adjuvants for people 65 and older
Quadrivalent high-dose vaccine for people 65 and older
At Pegasus Senior Living we are committed to the health and wellbeing of our residents.
Contact a Pegasus Senior Living community near you to learn more about how we care for seniors.