Senior living services designed for the fullness of life.​
We want people to get better. We want to see seniors live to their fullest potential every day. Our team creates moments that let residents accomplish goals, make friends, and discover meaning. Why senior living? Because it is our mission!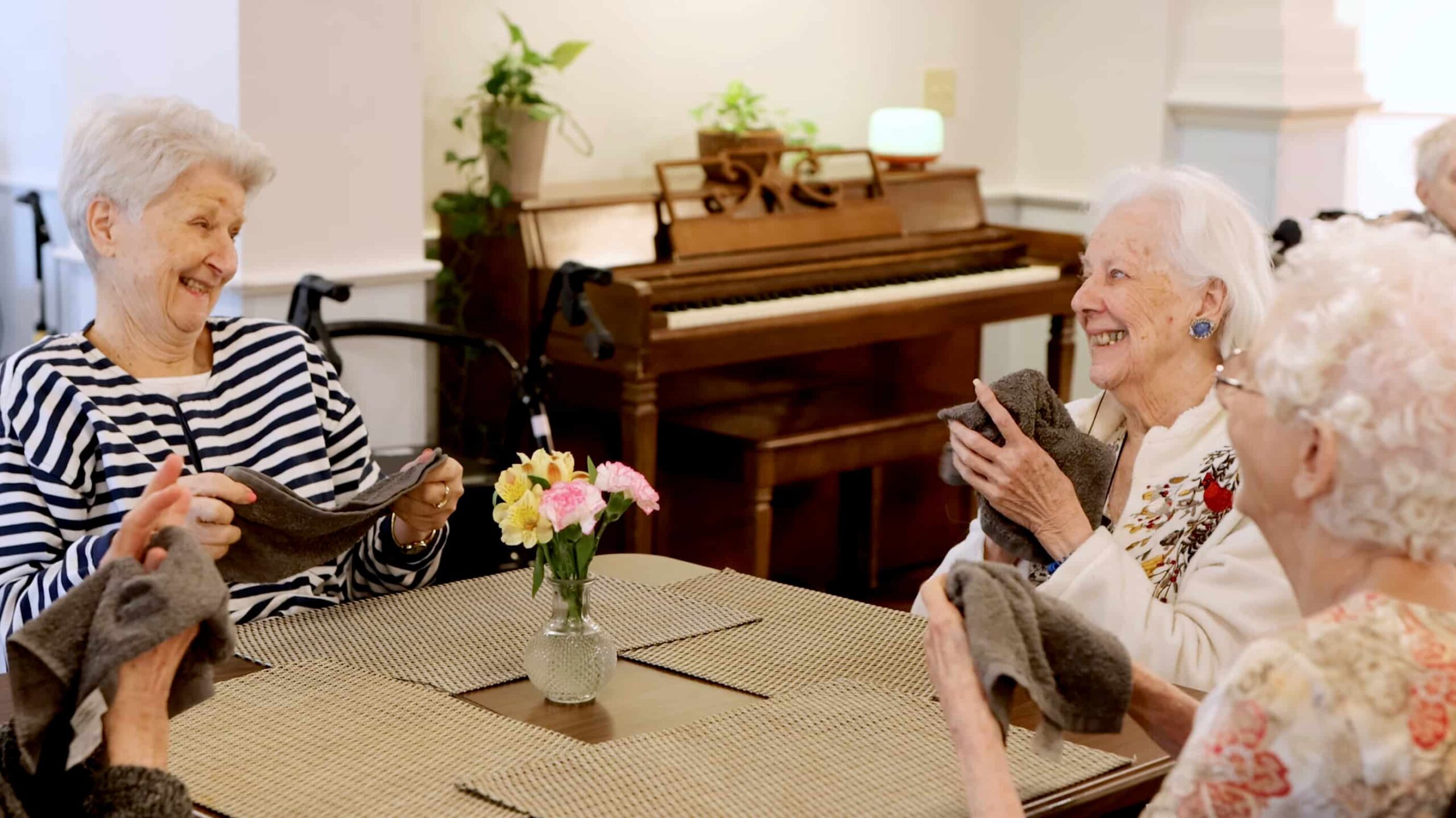 If you're looking for more time to focus on what you love, independent living might be for you. Independent living promises the freedom of living how you want to—without all the responsibilities you just don't have time for. It gives you and your partner the ability to live your every-day lives, to socialize frequently, and to make the most of your golden years.
Assisted living is just one care option that Pegasus Senior Living offers. We combine healthcare, personal care, and social activities to create living communities for older adults who want to carry on their vital and engaging lifestyle. You'll live comfortably and enjoy your daily routine, all while benefiting from housekeeping, nutritious meals, daily activities, and attention to healthcare—an escape from the daily burdens of life, without the stress of regular chores or household tasks.
Our memory care communities are carefully designed to meet the needs of our residents living with Alzheimer's disease and dementia. In our communities, each resident retains their individuality and are entitled to a life of meaning, wellness, and vitality—regardless of their diagnosis. We provide a secure environment for activities, socialization, and projects that highlight meaningful life skills and individual talents, putting the emphasis on their physical, mental, and emotional well-being.
Watch How We Make Your Family Our Family