At Pegasus Senior Living Community Evergreen Place, located at 90 West Ave, Brockport, NY 14420, one resident couple is celebrating a truly special love story.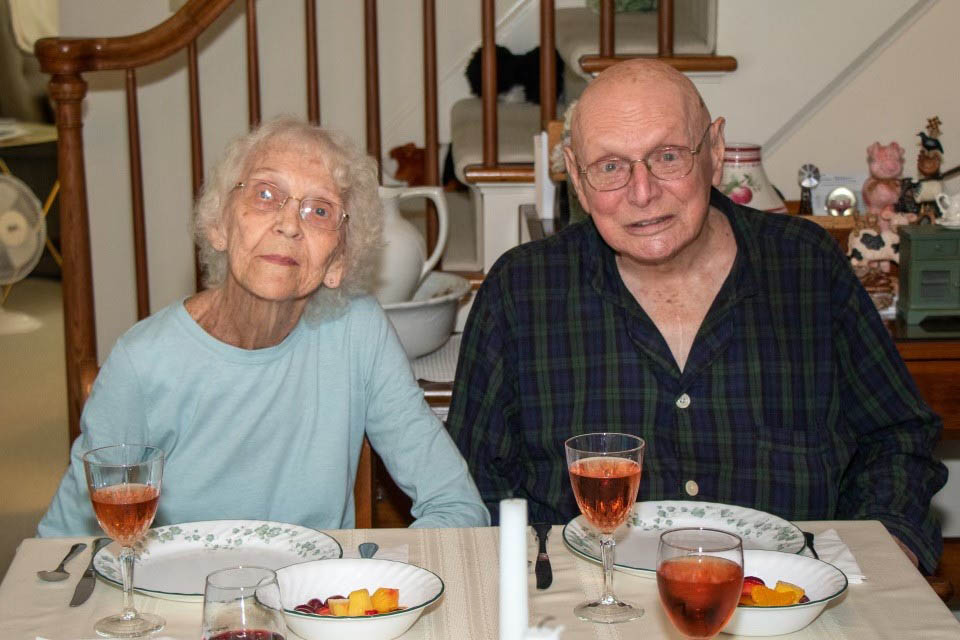 Alan and Betty O. have been married for 68 years. They'll celebrate their 69th anniversary on December 26, 2022. When the couple met, it was love at first sight. The two young lovebirds originally met on a double date when Alan was home from college for the summer. However, they were not with each other on the date. They were each dating someone else. During the double date, Alan and Betty caught each other's eye. Alan even snuck a quick grab of Betty's hand while they were on the date.
Being so drawn to Betty, Alan asked his buddy, "Hey, that girl you were with, is that a serious thing or a summer thing? If it is a summer thing, do you mind if I take her out?" As it turned out, it was not serious between Betty and Alan's friend. Ultimately, Alan and Betty got together and became engaged.
When Alan had to return to school, they were separated for three months. They missed each other so much and it was difficult to spend that much time apart. When Alan came back for Christmas break, they got married on the day after Christmas. After they were married, Betty came back to school with Alan.
The couple has been inseparable ever since. The only time they were apart was when Betty was recently hospitalized. During her stay, it became clear that coming home was not an option for Betty. The couple feared they would not be able to stay together. Evergreen Place made it possible for them to have their "happily Ever (Green) after," ensuring they'll be together and have a fulfilling lifestyle.
Celebrate your Happily Ever After With Us.
Learn more about our assisted living and memory care community by signing up for a tour. Contact us today!