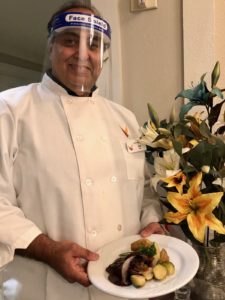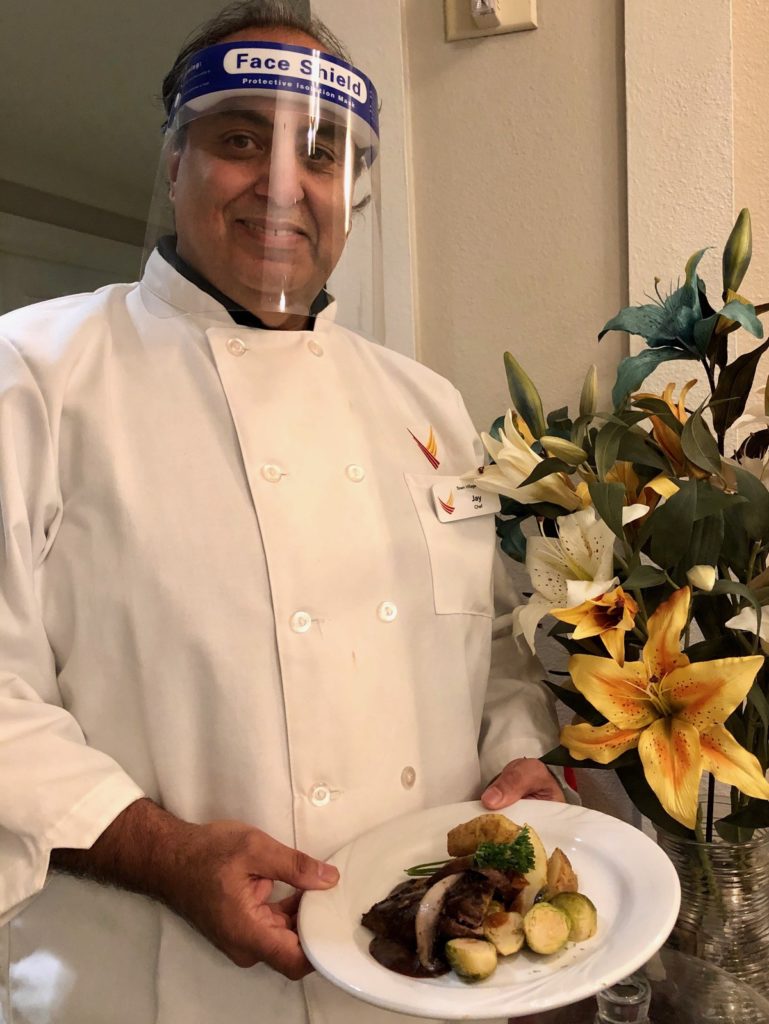 Executive Chef Jay provides the most excellent dining experience for the residents living at Arlington independent living community, Town Village Crossing. Jay comes to work each day prepared to serve residents!
Javand Barband, better known as Chef Jay, has always been a creative person, and cooking with love just so happens to be his favorite form of expression. Twenty years ago, Jay began cooking to pay his way through college and he soon fell in love with every aspect of the culinary arts. Jay especially loves grilling steaks, fish, and preparing Italian classics. Most recently he has been focusing on heart healthy options and perfecting those recipes.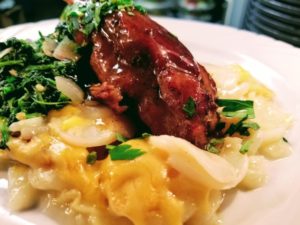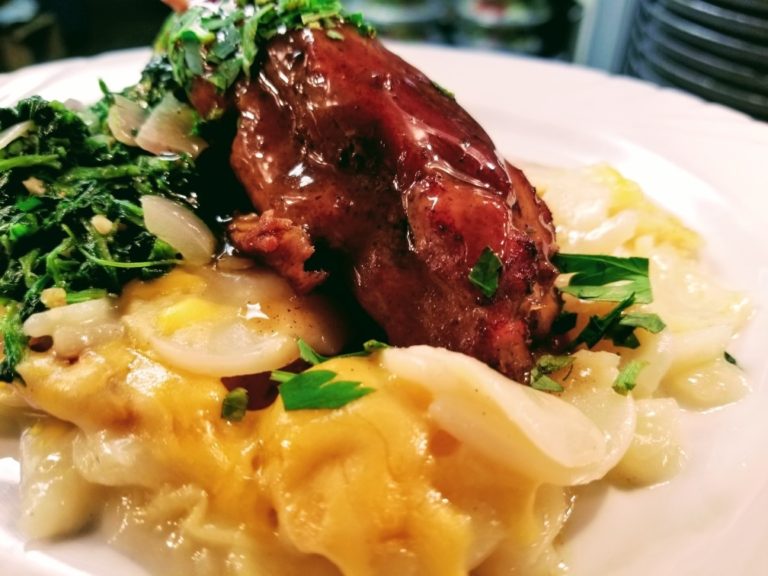 Funnily enough, Jay was retired when he began cooking for residents at retirement homes! Having owned several successful Italian restaurants in Dallas, he thought he would retire early. Six months later, Jay saw an ad for an open position for Executive Chef at a local retirement community. He went to see what the job was all about and prepared a meal for the staff. Their response to his cooking skills was "No way you're leaving without us hiring you!" He has been a chef at retirement communities ever since.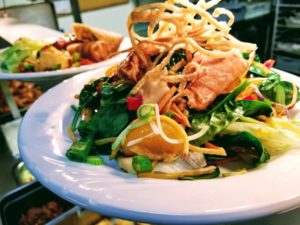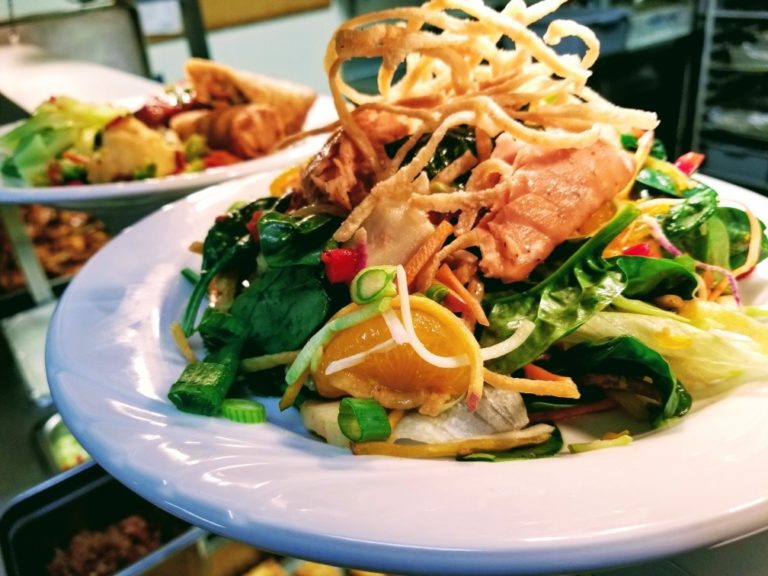 Jay joined the staff at Town Village Crossing one year ago. Chef Jay loves cooking for the residents and bringing them happiness through his food. You can find him walking through the dining room during lunch to visit with the residents and checking to make sure they are happy with their meals. He also hosts monthly Chef Chats – a meeting during which residents share their own recipes, rave about Chef Jay's food, and suggest new things they would like to see on the menu.
Chef Jay knows how important good food is for all of us. He works hard to serve beautiful, delicious, healthy meals to the residents living at Town Village Crossing. One especially memorable occasion was Jay's preparation of a gourmet candlelight dinner for Christmas! He served delicacies ranging from prime rib to lobster, closing out the evening with wine, Italian desserts, and Christmas carols in the dining room. Jay pulls out all the stops to celebrate and provide a spectacular holiday experience for the residents.
Right now, social distancing is vitally important, but satisfying the culinary wishes of our residents is important too! Town Village Crossing is doing everything they can to keep everyone safe and happy, from special meals to celebrating anniversaries and birthdays with private dinners in apartments. Recently Town Village Crossing re-opened their dining room, allowing 40 people to sit while maintaining social distancing. Monday through Saturday, we offer two breakfast seatings, two lunch seatings, and three dinner seatings. It is like being on a cruise – you have your seating times! Our staff is leaving enough time in between seatings to properly sanitize everything to keep your mom and dad safe.
"I do what I do to make your mom happy, your dad happy, to help develop a community that is enriching, fun, fulfilling – and during COVID that's been more challenging," says Executive Director Tommy Saxon. "But we have been re-imagining how we can do what we do every day and make sure your mom and dad are happy as we provide wonderful service for them and enrich their lives."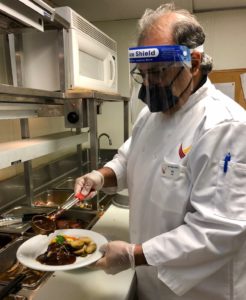 "One of the things we've given a great level of attention to is our dining," says Tommy. "We have generated an incredible, upgraded restaurant experience, both in menu and in service. Chef Jay's entrees are incredible." To kick off re-opening the dining room, delicious meals including roast prime rib au jus, jumbo fried Gulf shrimp, twice baked potato, polenta, fresh fruit, roasted asparagus, and braised kale were served!
Every day is special at Town Village Crossing. We cannot wait to re-open our community and have you come in to taste Chef Jay's delectable culinary creations! If you want to try them, contact us today.