Ask them to share their stories.
In honor of International Women's Day on Tuesday, March 8, Pegasus Senior Living would like to share a few stories from some of the incredible women who call our communities work or home.
They inspire us all to lift up and support the women in our lives today by expressing how important they are to us and learning from their experiences. We celebrate all the women who make Pegasus Senior Living warm, inviting, and interesting and we're proud to honor just a few of their stories.
Teresa Adame, Team Member at Greenhaven Place, Sacramento, CA
Teresa has been with our community for six years. In that time, she has worked in every department, filling the roles of Dining Room Server, Concierge, Housekeeping, and Med Tech. She's even helped out as a Receptionist and Resident Care Coordinator. As of today, she is our Health and Wellness Assistant, which is an incredible promotion. She is proud of herself for working hard, teaching her peers how to do numerous tasks, and motivating them to promote from within. Teresa is a go-getter! She wants to continue to learn and move up with Pegasus Senior Living.
Jane Bielan, Resident at Dunwoody Place Personal Care Home, Dunwoody, GA
Jane was born in Buffalo, NY, and is 102 years old. She enjoyed being a ballet teacher and this was very dear to her heart. "Now point the toes and do your pirouettes, I would tell the girls." Jane also enjoyed doing ballet to show the girls how it's done. "I used to be a dancer but I enjoyed teaching most of all," she shared. "My students knew to plié and get into first position when I walked in the room." Jane shared that her family and her whole life has been a blessing and that to be able to see 102 years on this earth has been wonderful. "I am truly blessed frohm God."
Sonya Trotter, Team Member at Greenhaven Place, Sacramento, CA
Sonya is a Concierge and also owns her own business. Sonya has officially been at Greenhaven Place for 14 years! She was originally a Med Tech and was promoted to Concierge. Sonya is always very happy and in a good mood. She also owns her very own bakery and makes delicious cakes, cookies, pies, and chocolate-dipped strawberries. Sonya wears many hats but her main goal is to always make sure our residents are happy and have everything they need.
Doris Hauf, Resident at North Point Village Assisted Living and Memory Care, Spokane, WA
Doris is 92 years old and from Montana. She enjoyed a career as a social service worker for an assisted living facility.
When asked what professional accomplishment she is most proud of, Doris said, "going to college at 55 years old to earn a bachelor's degree in social service."
Debbie Wilson, Dining Services Partner/Cook at The Chateau at Gardnerville, Gardnerville, NV
Debbie's proudest professional accomplishment is working in the senior living industry for over 10 years.
Mary Ann Foster, Resident at The Gardens at Marysville, Marysville, WA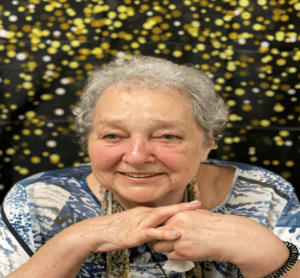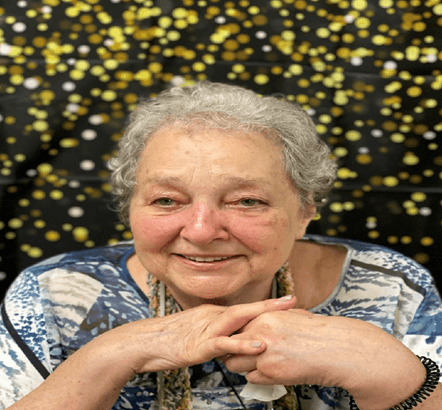 Mary Ann was born in the Bronx, New York in 1936. She lived the greater part of her life in New York. After finishing high school Mary Ann went to college and graduated with a degree in Education in 1959. She became a fourth-grade teacher at an elementary school in Long Island. She married the love of her life in 1960. Mary Ann taught the fourth grade for a couple of years before having her first child. She decided to become a stay-at-home mom for the next ten years. After her children were old enough, Mary Ann decided to return to teaching. This time she ended up in the reading department, where she helped children with reading disabilities. She loved to be able to help children. The most rewarding and satisfying part of her job was knowing that she had helped them learn to read and the smiles it brought to their faces. Mary Ann stayed in the reading department for 15 years. After the passing of her husband, Mary Ann decided to move from Long Island to Washington state where two of her sons live. Now, Mary Ann resides at The Gardens of Marysville, where she loves to socialize and participate in activities.
Crystal Manjarrez, Lead Med Tech at The Gardens at Marysville, Marysville, WA
Crystal loves to bake and make all kinds of goodies. Her proudest accomplishment is owning her own company, Crysi Cake Scene. Check her out on Instagram @crysi_cake15. She is a single mom, works two jobs, and is one of our lead Med Techs! We are so blessed to have her.
Zeltha Tabbut, Resident at Gig Harbor Court, Gig Harbor, WA
Zeltha was born in 1931 at Harborview Hospital in Seattle and is the oldest of three children. She and her two younger brothers Tommy and Jimmy went to schools throughout the Rainier Valley in the Seattle area. Life was difficult and it was hard to scrape two dimes together but Zel's family was fortunate enough to get a contract to paint the lanterns on Seattle's brand-new floating bridge. This was a big deal; it helped her family make ends meet.
Zel was active in school and at one point was asked to anchor a radio program for teenagers at KVI in Seattle. The program served teenagers and took questions from callers. She loved that experience.
One day in her high school choir music class, Zel's friend asked if she knew who Bill Tabbut was. At the time Zel did not, but soon Bill called to ask Zel out with friends and they were never far from one another after that. Zel and Bill married and had three children, whom she loves to boast about because they are all very highly successful and living full and happy lives.
Zel's philosophy is, "if you see a need, you can be the solution." She worked in the airline industry and has so many stories to tell. One of her most important professional accomplishments was helping organize a system to bring babies from Asian countries here to the United States. These babies were children of our military members, and their lives were in peril if they were to stay overseas. Zel recruited women, who needed to be fully vaccinated and bilingual, if possible, to take these babies as they came off the plane at the Seattle airport. When beginning the process, she thought that it was going to be difficult to get enough women who had those qualifications to take on the task. But because Seattle is such a diverse community, it was easy to find the women, and the babies were taken care of. The infants were assigned to one of the ladies, they would take them, bathe them, place them in new fresh clothes and prepare them for life in the U.S.
Another professional accomplishment was the creation of the Military Lounge at the airport. Zel saw a problem and fought for a solution. Our military personnel would arrive at the airport and would have to stack all of their belongings on the floor and wait for their connecting flights. At the time there was a problem with thieves stealing the soldiers' possessions. Zel was able to get the backing and support to secure an area for our military men and women to spend their time safely, with a place to rest their heads, get something to eat or drink, and relax for a while. The Military Lounge still exists today.
Devra Zinn, Resident at The Courtyards at Mountain View, Denver, CO
Devra Zinn is a 71-year-old resident here at The Courtyards of Mountain View in Denver, CO. She has made a huge contribution to America's first responders even if she is humble enough not to want the credit she is due. Devra started out as an art teacher in Denver but said she did not feel it was her calling. From there she moved to California and trained as a psychiatrist. Devra then spent several years in Israel. While there she learned to debrief victims of crisis and the first responders that witnessed it. This is an important process to facilitate healing, so the trauma does not affect their home life and loved ones. At that time this was not something that was done in the United States. She then became a mobile crisis worker in New York City. Her proudest moment was getting a call from Rudy Giuliani himself to ask for her and her team to debrief the first responders of 9/11. Devra does not like getting praise for her work but supporting our first responders is an important job.
Yvonne Wilson, Resident at Town Village of Leawood, Leawood, KS
Yvonne was born in Southern California and is 90 years old. Her first husband Glenn was in the military (Army) and while she was with him, she worked for a telephone company. At one point she relocated to Germany to be with him. She had to learn German quickly to get by because not many people spoke English. His family was very insistent on them having children, but unfortunately, this wouldn't be the case. She had several miscarriages and the strain it caused led to their divorce.
After this, Yvonne went to work as a secretary for the Autonetics Division of North America. This is where Yvonne met Jim who would eventually become her third husband. Jim was an engineer for Autonetics and she worked for him as well as 14 other engineers. Their chemistry was undeniable as she would say, but Jim was married at this time. During her employment with Atonetics, she became an engineer herself, quickly picking up what the others were doing.
She was the only female in this unit and took great pride in this. Eventually, their team was laid off and this sent all of them on their separate paths in life looking for new work. She met a gentleman named Gavin who would become her second husband. They had a daughter together and moved to St. Louis due to Gavin being in the military. Gavin worked for Emerson Electrics and sold military weapons to governments around the world.
While with Gavin she learned about and began to practice Wicca. She and her husband published over 20 books talking about Wicca. After Gavin passed away, Yvonne reconnected with Jim who used to work with Yvonne at Autonetics. His wife passed away in 2020 and he still thought about Yvonne. He looked her up and asked her to come to Leawood, Kansas and live with him, to be married. Yvonne of course said yes, as she always loved Jim. This was in March of 2020, and they both tied the knot at Town Village of Leawood. She says she is, "a blessed woman, and couldn't be happier."
Her proudest accomplishment was finding the Wiccan way of life and writing books on this topic. Her greatest personal accomplishment was her daughter.
Elaine Morey, Resident at The Rivers at Puyallup, Puyallup, WA
Elaine was born on April 12, 1922, at the U.S. Naval Base in San Diego, California. Elaine is the youngest of three children, with one brother and one sister. Elaine's father was a logger, and her mother was a stay-at-home mom. Elaine's father moved the family to different locations for work and at the age of three, the family moved to Klamath Falls, Oregon where Elaine grew up.
In high school, Elaine had a major crush on a boy named Marcus Shelby. She was drawn to Marcus because he had whiskers and had to shave, but Marcus never knew Elaine had a crush on him.
Elaine graduated from Klamath Union High School in 1939. After graduation, she took two different courses from Boise Junior and U.W. of WA, one on how to make clothing patterns and the second was on real estate. Elaine felt that making patterns was not simple, but real estate was wonderful.
At the age of 20, she met a young man in the Navy and they eloped in Nevada. In three years, Elaine had two children then divorced her first husband. Elaine was not done with love and during the war, she met a Marine named Joe. He swept her off her feet! Family and friends were concerned and said it wouldn't last, but Joe and Elaine had one child together.
During all this time Elaine worked for "Ma Bell", a lumber mill on the telephone line, and in various office jobs. She also continued in real estate. Elaine and Joe then went to work at a dry cleaner to learn the business. They did this for a year and then the couple ventured to Oakridge, Oregon where they opened a dry-cleaning business and operated it for six years.
One day, Joe and Elaine decided to go on a road trip and traveled through Auburn, WA. They both loved the little city and decided to move there. Joe and Elaine were married for 48 years.
Following this marriage, Elaine traveled to Texas as a single woman for another six years. Upon Elaine's return, she stayed with her grandson for a short time until she found her own place near Puyallup. Elaine was very active at the senior center in Puyallup, WA, and kept herself busy enjoying life!
Then one fine day, Elaine was introduced by a friend to a gentleman named George. To her surprise, Elaine and George had lived in the same neighborhood within one block of each other!
They got married at the Presbyterian Church in Puyallup, WA. The wedding was amazing and enjoyed immensely by all who attended. Elaine and George were happily married for six wonderful years before George passed away in 2014.
Elaine has had such a wonderful life with so much love and adventure! Some additional interesting facts about Elaine are that she was in real estate until she was 66 years old. In her late 30's Elaine belonged to the Shriners and traveled all of the U.S. as an Egyptian ballet dancer. Elaine also worked many odd jobs, but she liked working for Ma Bell the very most.
Elaine is now an incredibly valued resident here at the Rivers at Puyallup with many great friends, both staff members and residents alike. She enjoys playing pinochle, exercise class, and remains 100% a go-getter. The most incredible part of this story is that Elaine will be turning 100 years old in April of this year.
Claire "Patricia" Voss, Resident at The Oaks at Inglewood, Stockton, CA
Claire "Patricia" Voss, born in Santa Cruz, Ca in 1931. She graduated from both Pacific Grove grammar school and High School with the specific aim to become a nurse. She worked during high school summers at Holman's department store (baby department, cashier's cage, telephone board relief). She then entered and completed a three-year nursing program in San Francisco that included non-nursing classes at San Francisco City College.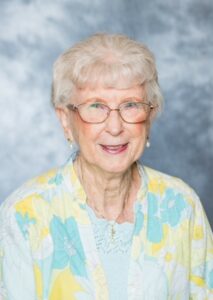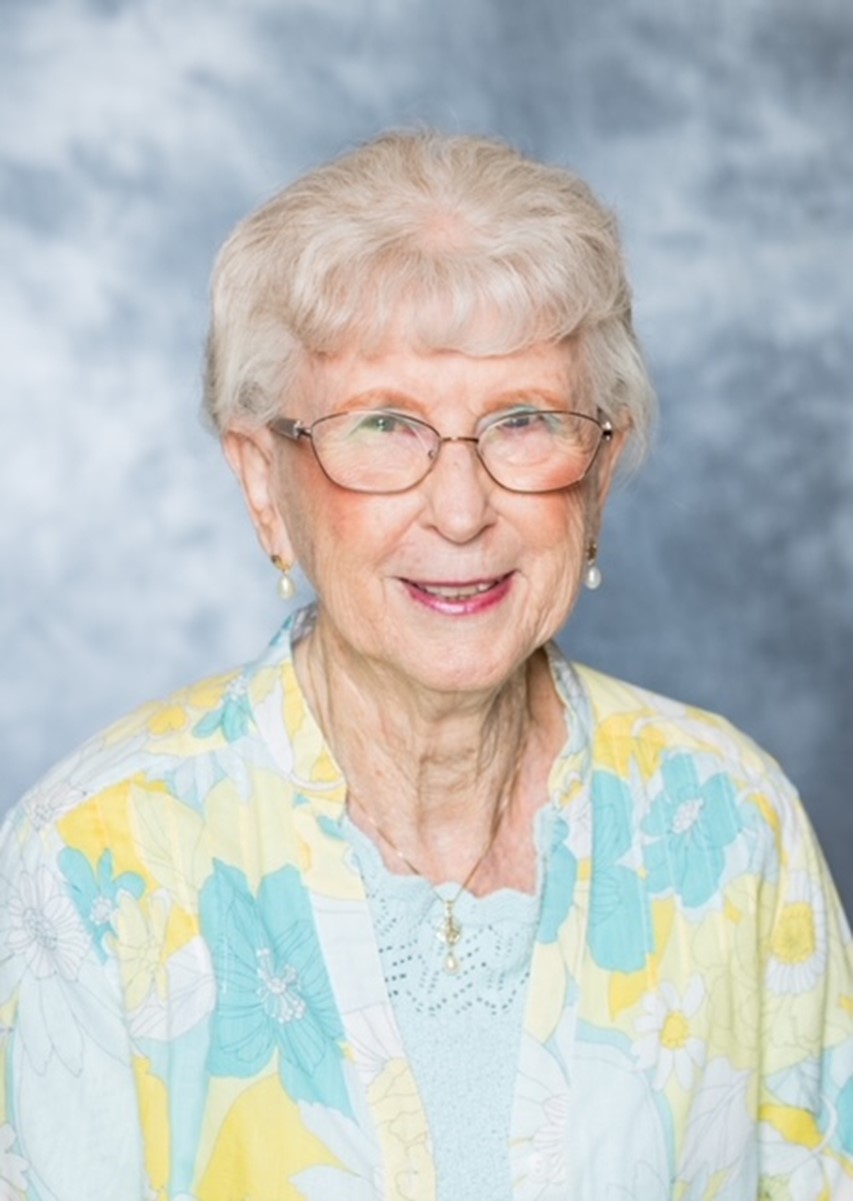 After that, she worked in a physician's office (and is still in contact with a couple of clients) prior to accepting a position in the Health Science Division at Delta College becoming the Director, Instructor, and Board Secretary of the Medical Assistant program. This lasted four years, then she joined the LVN and AD Nursing programs.
Working with Habitat for Humanity, she was able to build housing for nine families and 22 children in the 13 years she was involved. She also worked with a team of colleagues who all became certified in CPR and later certified the Stockton Fire Department.
Diane Hart, Resident at Evergreen Place, Brockport, NY
Diane is 78 years young. Originally from Ohio, she moved to New York after getting married. She and her husband joined the Peace Corps together and lived on the Ivory Coast in West Africa for 2 years.
She was an English teacher at a high school for 27 years, then later worked as a travel guide for her own company that she and her husband, Dale started. They did this for 20 years.
When asked what professional accomplishment she is proudest of, she says that besides having three boys that she is very proud of, Diane is equally as proud of her fourth child – her travel and tourism business with her husband, called "Classic Adventures", and traveling the world. In addition to English, Diane is fluent in both French and Greek.
Maureen Dickson, Resident at Historic Roswell Place, Roswell, GA
Maureen lived in Northern Ireland and moved to Atlanta in 1969. She spent the last three years in Harrison, Arizona before moving to Historic Roswell Place. Maureen was an RN, Midwife, ER Tech and she worked in the mailroom at the local hospital. She has talked a lot about delivering babies and is very proud of that.
Sharon Staehli, Resident at The Farrington at Tanglewood, Houston, TX
Sharon is 81 years old and from Houston, TX. She was a high school English teacher for 37 years. She is most proud of being awarded the National Endowment of Humanities Fellowship for a seminar at Texas A & M University.
Bertha Zabala, Resident at Greenhaven Place, Sacramento, CA
Bertha was born and raised in a farmhouse in Drake, North Dakota with 12 of her siblings. Growing up, she would help her parents around the farm and work. At age 15, Bertha began working in a restaurant. When she got married, she moved to Oregon and started her own restaurant business.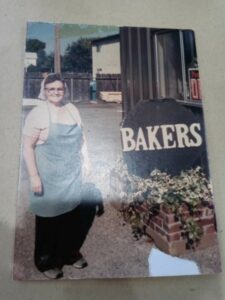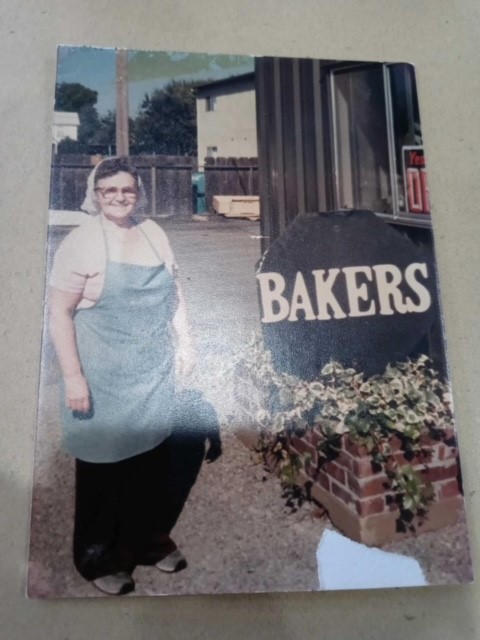 A couple of years later after working in the restaurant business, she moved to Lodi California. Bertha always loved cooking and baking, so she opened up a little place called Baker's Dozen. This was one of her proudest accomplishments because she was able to do what she loved and show people how amazing German food and pastries were.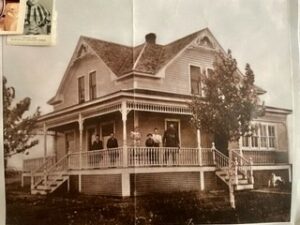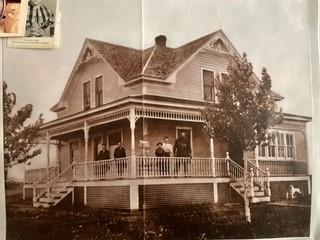 She would also freeze some of her German specialties and have them transported to local businesses to sell and to help feed people at the Folsom prison. After 10 years she decided to close up shop and sell it to her granddaughter. Bertha shared, "I love what I do and am always happy to share my story."
Maudell Wendt, Resident at Town Village of Leawood, Leawood, KS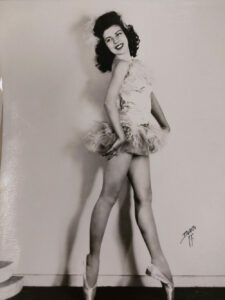 Maudell was born in Kansas City in 1924. Throughout her life, Maudell's had a passion for dancing – tap, ballet, you name it. After high school and two years of college, she decided on a professional dance career as half of the "Boy Meets Girl" dance team. They entertained U.S. servicemen during WWII. After two years on the road, she hung up her dancing shoes and got married at 22.
When her daughters started school Maudell began modeling part time, then began working as an assistant in cosmetics. After six years she began working as a receptionist at Hallmark Cards where she enjoyed being the first impression for the company and shared, "I had the best seat in the house." Maudell retired after 18 years. Then one day she was offered a part-time receptionist position at the Greater KC Community Foundation. She retired again, then decided she was ready to work again and started another receptionist position at FDAH & Wyeth. As Maudell puts it, "I guess you could say I 'flunked' retirement again."
Maudell enjoys working and interacting with people from all walks of life. She speaks confidently when she says that she may be the oldest employee at FDAH & Wyeth, but she's also the most fortunate because she still enjoys what she does every day. Maudell shares, "My cup remains half full. I try to bring and spread a positive attitude when I come to work." Maudell also enjoys monthly lunches with 12 women that she went to high school with.
On this International Women's Day, reach out to the women in your life and ask them about their proudest moments. You may be surprised by the insight you'll gain and what you'll learn about your loved ones.
We Honor the Women of Pegasus Senior Living Every Day.
Whether it's a warm, inviting home with expert care to meet their needs or the perfect career, women find it at Pegasus Senior Living communities. Find a nearby community to honor your loved one's story or contact us about starting your career serving seniors.