Sheila Wells is the Memory Care Director at Castlewoods Place. She has an extensive background in recreational therapy in long-term care but especially loves using her talents and skills in dementia care. She has been coming up with some fun and creative ways for residents to stay active and engaged, working with local companies to help create activities, projects, and special events.
For example, the nearby Spillway Kroger donates two buggies of fresh flowers on a regular basis for memory-care residents to make bouquets, create centerpieces for the tables, and more. They are also helping with seasonal events, such as an upcoming tea party for Mother's Day.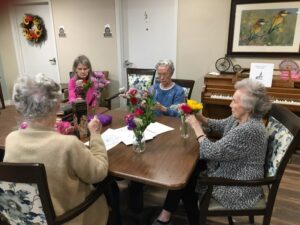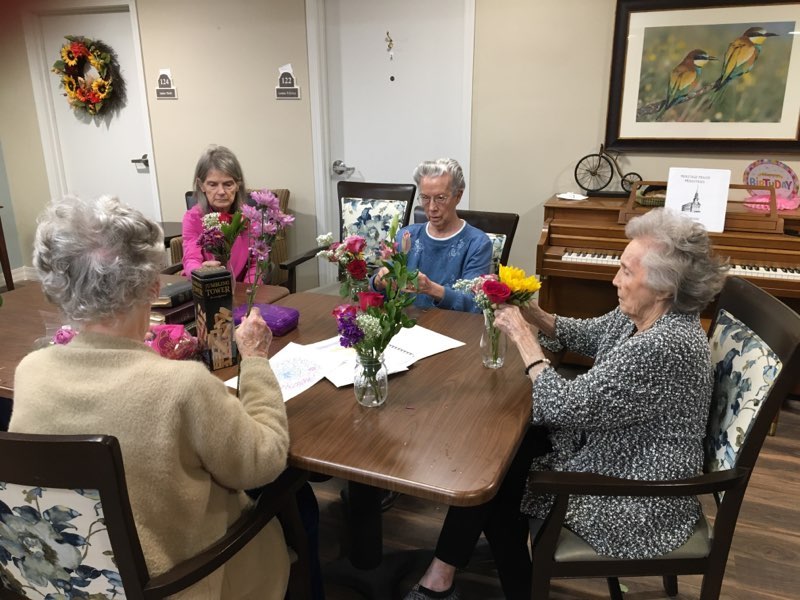 A local Boy Scout troop also donated two raised garden beds for the residents to enjoy in the memory-care courtyard. A violinist with the Mississippi Symphony Orchestra engages the memory-care residents once a week during supper club. And a local catfish farm will be delivering live catfish to the community in a stock tank so the residents can experience fishing again, right from their homes!
Sheila also makes it a special point to recognize residents' birthdays. "Each resident is a book waiting to be read," shares Sheila about her sassy seniors in memory care at Castlewoods Place. "I love making their birthdays special and personal to them based on the memories they have shared."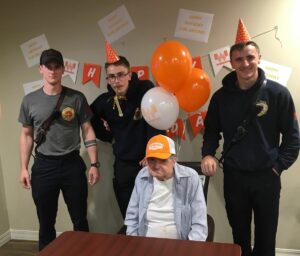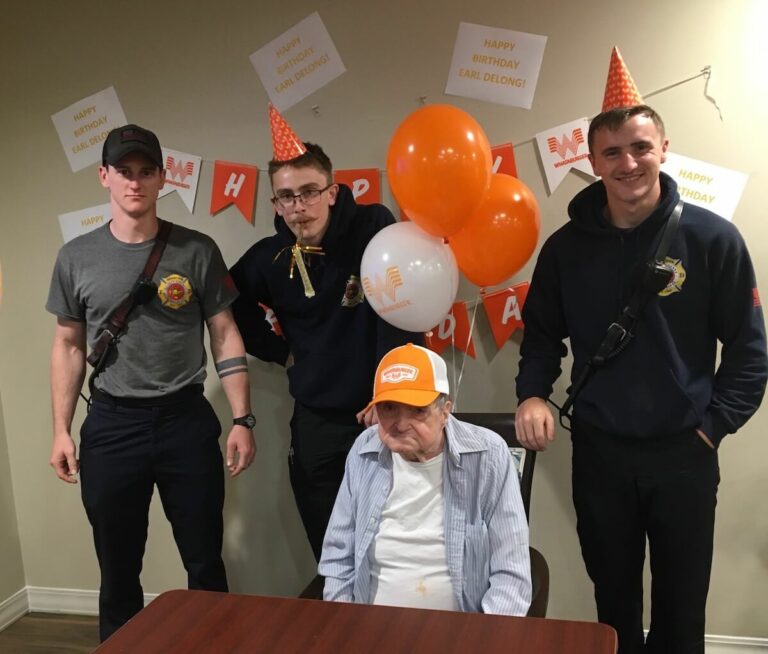 For a resident who loves Whataburger, she arranged for the fast-food chain to sponsor his birthday party. The resident also fondly remembers his 30+ year career as a truck driver for Yellow Freight Trucking Company. Sheila reached out to the company so that he could sit and ride in one of their trucks again for his birthday, with the assistance of the Castlewoods Firefighters.
Sheila helps to make everyday moments fun and special moments even more special for memory care residents. We are proud to have her on the Castlewoods Place team!
Find expert care and engaging fun for your loved one.
Our evidence-based Connections program is filled with the activities, interaction, nutrition, and sensory experiences that benefit those living with Alzheimer's or other forms of dementia. Learn more by contacting us.