Personalized Levels of Memory Care is Helping Antelope Valley Seniors
If your loved one is one of the 690,000 people living in California with memory loss due to Alzheimer's, you're likely already acting as their caretaker. Over 1.1 million family members care for someone with the most common form of dementia.
Data-based memory care can be a resource for families in this position. This form of Alzheimer's and dementia care is now open at the Lancaster senior living community at The Havens at Antelope Valley. Connections is the signature memory support program now available in northern Los Angeles County.
No two journeys through dementia are the same. Everyone will require different levels of memory care for varying stages of dementia. Connections offers personalized care services in addition to modern therapies.
What is memory care?
Memory care is a type of long-term care that provides purposeful support for older adults with memory loss due to:
Alzheimer's
Parkinson's dementia
Vascular dementia
Creutzfeldt-Jakob Disease
Lewy body dementia
Frontotemporal dementia
Mixed dementia
Alzheimer's and dementia care assists with activities of daily living, such as:
Bathing and dressing
Hygiene and personal care
Medication management
Eating and meal preparation
Mobility and transfer support
The atmosphere of a memory care community is much more intimate than a typical nursing home. Staff is specially trained to meet the unique needs of those with cognitive issues and provide 24-hour assistance if necessary. An array of amenities like sensory gardens, group activities, and exercise classes keep residents engaged and make life fulfilling.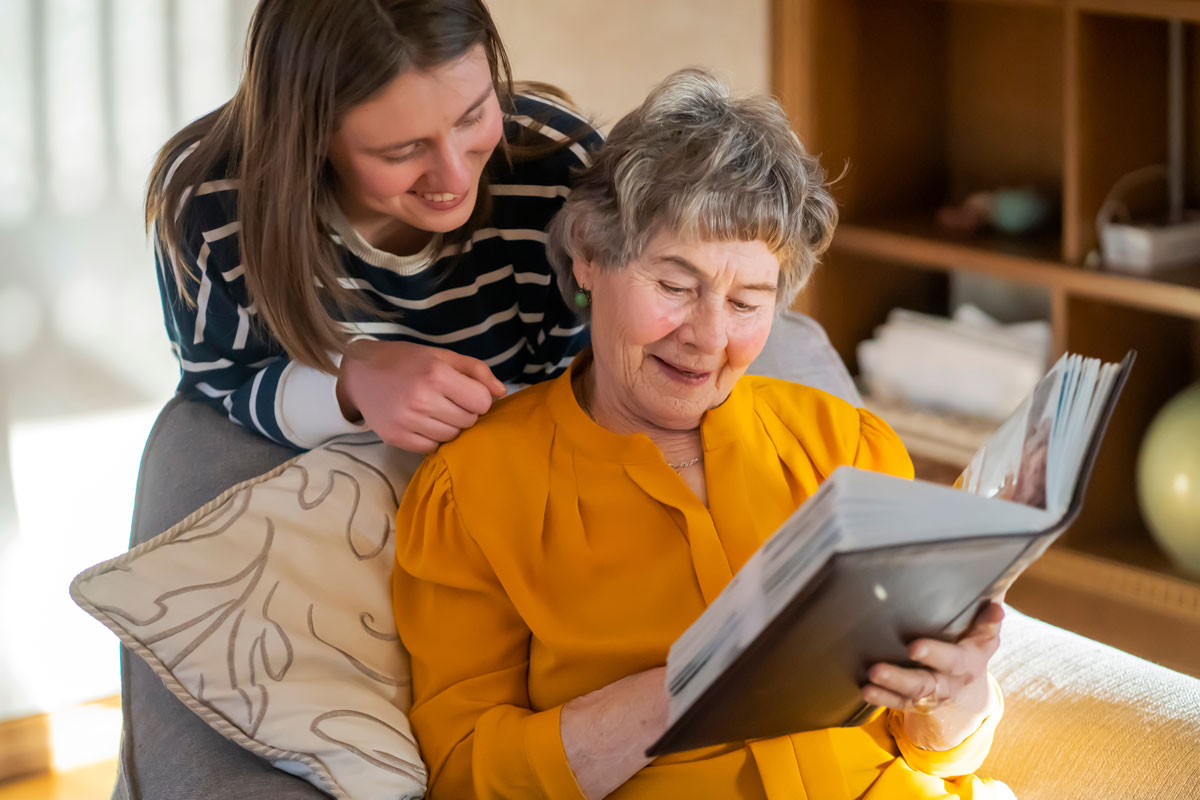 Memory care services provide welcome relief for family members of those with dementia. They offer specialized care that family members can trust. This benefit can take a weight off the family caregivers' shoulders. This specialized form of senior living allows families to spend more time together, focusing on positive experiences.
This type of senior care is often referred to as a memory care facility or dementia care unit. However, we are a memory care community at The Havens at Antelope Valley. Building community through Connections is essential to our mission.
Connections Memory Care in Lancaster, CA
The Havens at Antelope Valley provides older adults assisted living and memory care services. We're proud to introduce the Connections program for memory care to our Lancaster senior living community.
This community is awesome! Best activities, food, and staff. It's like a cruise ship on land!

– Google review
Our new Alzheimer's and dementia care neighborhood offers a soothing and secure environment for loved ones. The Connections program offers data-based treatments rooted in the experience of a doctor.
Pegasus Senior Living Senior VP of Health and Wellness, Dr. Sandra Petersen, lost mobility in the left side of her body and experienced memory loss following a stroke.
She regained mobility and memory by working with brain health specialists who encouraged a process called neuroplasticity. She was able to rebuild her neural network by exploring new body movements and brain challenges.
Creating new neural pathways around the damaged sections of the brain is not a new idea for stroke patients. However, it inspired Dr. Petersen to explore its effects on people with Alzheimer's and dementia.
Residents can live with honor and purpose while operating independently at their pace. Loved ones benefit from:
An individualized care plan
Bathing, grooming, and dressing assistance
Housekeeping and laundry services
Scheduled transportation for medical appointments
Brain-healthy meals
The Connections program emphasizes socialization, exercise, and creative brain challenges. These daily routines can slow memory loss. Relief from depression and anxiety is also the goal of our specialized service.
Our dementia care specialists are Connections Academy graduates. These team members understand the unique challenges of living with memory loss. Loved ones in our care can expect personalized experiences that improve their quality of life.
The Cost of Memory Care in California
According to A Place for Mom, the average cost of memory care in California is between $3,440 and $8,200 per month. That is an extensive range, but the average cost is about $5,419.
Expect prices for memory care to be higher in larger cities and urban areas. Smaller markets usually offer a cost-effective option. The level of care a loved one needs will also influence the monthly cost of care.
Find Memory Care in Lancaster, California
Lancaster, CA is in northern Los Angeles County. Our city is within an hour of:
Pasadena
Santa Clarita
Tehachapi
Ricardo
Families in the Antelope Valley areas of Palmdale and Mojave are encouraged to visit us. Our assisted living and memory care community is two miles from the Antelope Valley Medical Center. Other nearby landmarks include:
Sgt. Steve Owen Memorial Park
Costco
Sun Flower Cafe
Mi Ranchito Mexican Grill
Memory care offers a higher quality of life for seniors with dementia. Finding care as soon as possible can improve outcomes and help strengthen bonds with relatives. Specialized team members take care of the heavy lifting so you and your loved one can spend quality time together. Start exploring nearby options for purposeful dementia care today.
Now Open: Memory Care in Lancaster, CA
Contact The Havens at Antelope Valley in Lancaster, CA. Arrange a tour and learn more about our new memory care services supported by the Connections Program. Let us be a resource in your family's journey.