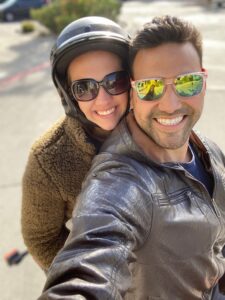 Sam Garcia-Felix, senior living community The Seasons of Reno's Memory Care Director, is a dedicated associate, going above and beyond every day to serve our residents!  
Born in Mexico, Sam moved to Reno, Nevada with his family when he was 4 years old. The family arrived on Christmas Eve, and Sam was amazed to see snow for the first time as they landed at the airport! Besides one period in his life when Sam moved to Washington, D.C. to serve as a volunteer missionary for a church, he has lived in Reno ever since that memorable Christmas when his family moved to the United States. Sam comes from a big family of 8 children, including 5 girls and 3 boys; among the boys, Sam is the youngest.
Sam started at Truckee Meadows Community College and later transferred to the University of Nevada, Reno where he studied Fine Arts and Photography as well as Public Health and Business Administration. 10 years ago, Sam started working in the senior living industry and absolutely loved it. During his senior living career, Sam has held several positions, including Concierge, Business Office Manager, Sales & Marketing Director, and now Memory Care Director!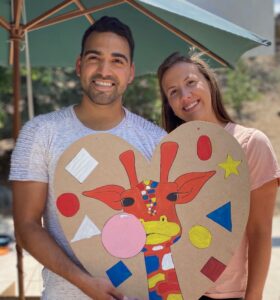 Prior to becoming a Pegasus community, The Seasons of Reno was managed by Brookdale Senior Living. During that time, Sam created and managed an art exhibit for the community! Sam is a very creative person; as his degree in Fine Arts and Photography suggests, he loves the arts, especially drawing in charcoal. He also plays guitar and piano. Sam enjoyed applying his love for the arts to his passion for senior living through the Brookdale Reno art exhibit and is hoping to launch a similar effort now that he is working with Pegasus. Stay tuned for more details!
Sam has cultivated an engaging activity program in The Seasons' Memory Care department. Programming is personalized and built upon each residents' unique interests and needs. Sam is in regular contact with family members so he can learn as much as possible about each resident. Currently there is a book club, a cooking club, and an art club offered in Memory Care. Reading is a very important skill for residents with dementia and/or Alzheimer's, and Sam is planning on setting up a nook and building a library where residents can sit reading. Memory Care's beautiful dining area makes the cooking club a blast, and the residents' senses are activated by preparing meals. Small groups can still enjoy the fun activities offered at The Seasons of Reno while maintaining social distancing, and residents spread out in the courtyard to enjoy the lovely Nevada weather.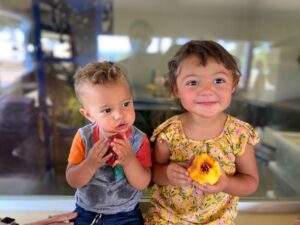 Outside his time at The Seasons of Reno, Sam loves dancing and eating his favorite food – sushi. He has been married for 5 years to his wife, Shailee, who he met during their senior year of high school and dated all throughout college. Sam and Shailee have two children, a 3-year-old girl named Mila and 1-year-old Liam. Sam loves working with seniors and enjoys coming to work to serve and care for them each day. When you love what you do as Sam surely does, you never work another day in your life! The Seasons of Reno is honored to have such amazing associates such as Sam on our team. Contact us today if you are looking into senior housing options in Reno. We would love to assist you!