Meet Corporal Don Graves USMC, a hero, veteran and survivor of Iwo Jima. Corp. Graves spoke about his war experiences and his life during a hosted Veterans Ball by his community at Ridgmar Place, located off 2151 Green Oaks Rd. The ball took place on Friday, November 8, 2019.
93-year-old Corp. Graves is the last remaining survivor of his platoon of 335 marines. He began his Marine Corps career at the age of 17 on August 17, 1942.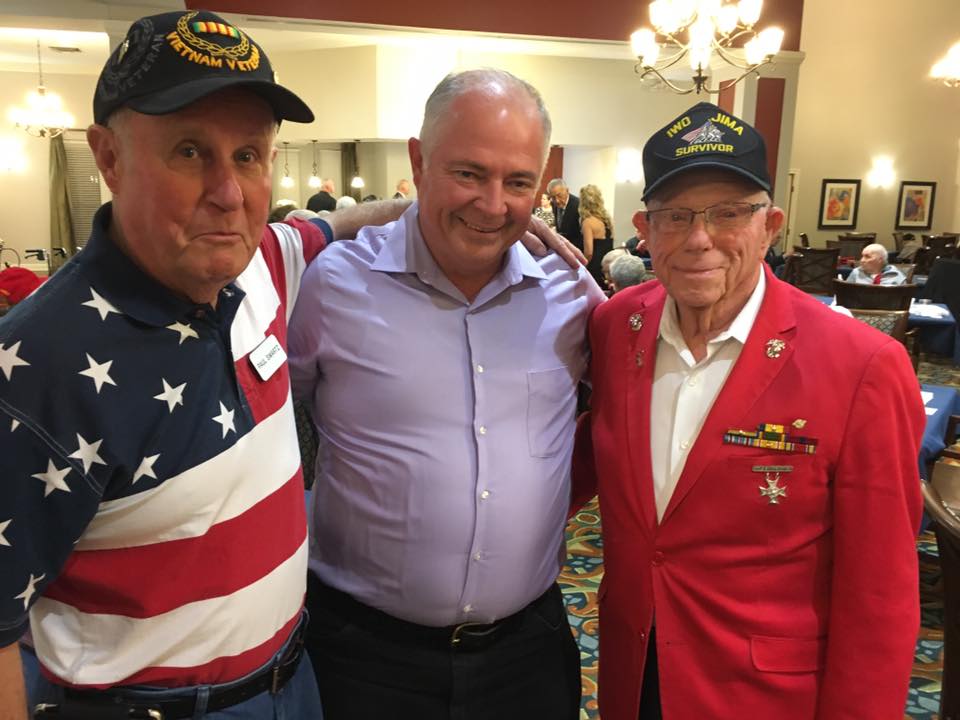 He served two tours in the South Pacific. His division had hit the beach on Iwo Jima, securing Mt. Suribachi in just three days. He witnessed first-hand the famous flag raising on Mt. Suribachi, just outside the lens of the still-famous picture viewed worldwide. Just 18 of the original 335 men in Don's platoon survived WWII.
Afterward, Dan became a singer and entertainer for several years and became involved in the ministry. He pastored at five different churches in five states over a 32-year span. He retired when he was 82 and moved to Keller, TX.
At the age of 85, Don decided to start a new career, speaking on his experience during the war and how it has influenced his life afterward. He has shared his story with many worldwide, including an interview with Doug Dunbar of CBS 11.
This will be Ridgmar Place's 3rd annual Veterans Ball to support all veterans with presentations, music and more. In addition to his presentation, Don will lead in prayer and sing the "The Star-Spangled Banner."
Don's charisma and enthusiasm are inspiring and infectious. Don, you are a true American Hero!