Today's seniors are vibrant. They dance, have style, and are charged up and ready to go. Assisted living in Atlanta is upgraded with the personal care services available at Dunwoody Place.
Personal care senior living offers a home where older adults can stay active, stay connected, and receive personalized care services to live a happy and healthy life. Seniors in personal care can simplify their lives and have everything they need to continue growing in retirement.
What does a senior apartment look like in a personal care home?
New residents can choose from four different floor plans. Our newly renovated senior-friendly and pet-friendly living spaces provide contemporary comforts for a variety of lifestyles.
Dunwoody Place offers:
Bright and spacious one-bedroom apartments
Two-bedroom apartments with space to move and groove
Full kitchens are available in some apartments for independent living retirees who enjoy the freedom to cook what they want. However, many residents prefer visiting the dining room to receive nutritious chef-prepared meals.
Senior living spaces in our Atlanta community include:
Accessible private bathrooms with grab bars
Individual temperature control
Window coverings
Walk-in showers
Modern flooring
Walk-in closets
Housekeeping
Cable TV
Laundry
Patios
Private residences are perfect for senior relaxation. Older adults can take comfort knowing medication management, daily living activities, and emergency response are available 24 hours a day. For assisted living, Atlanta area retirees can live an upgraded lifestyle with our personal care services.
Personalized Senior Living
Personal care is the opportunity to receive long-term care in a home-like setting. Residents at Dunwoody Place are free to decorate their apartments however makes them feel comfortable. Residents are also free to customize the health care services they receive.
No two people are alike, and everyone deserves to receive what they need to live a confident life. Individualized senior care services include:
Bathing, dressing, and grooming assistance
Pharmacy management and administration
Senior rehabilitation therapy
Hospice coordination
The examples above are only one aspect of care in our Atlanta senior living community. We focus on promoting a healthy lifestyle that equals a happier life.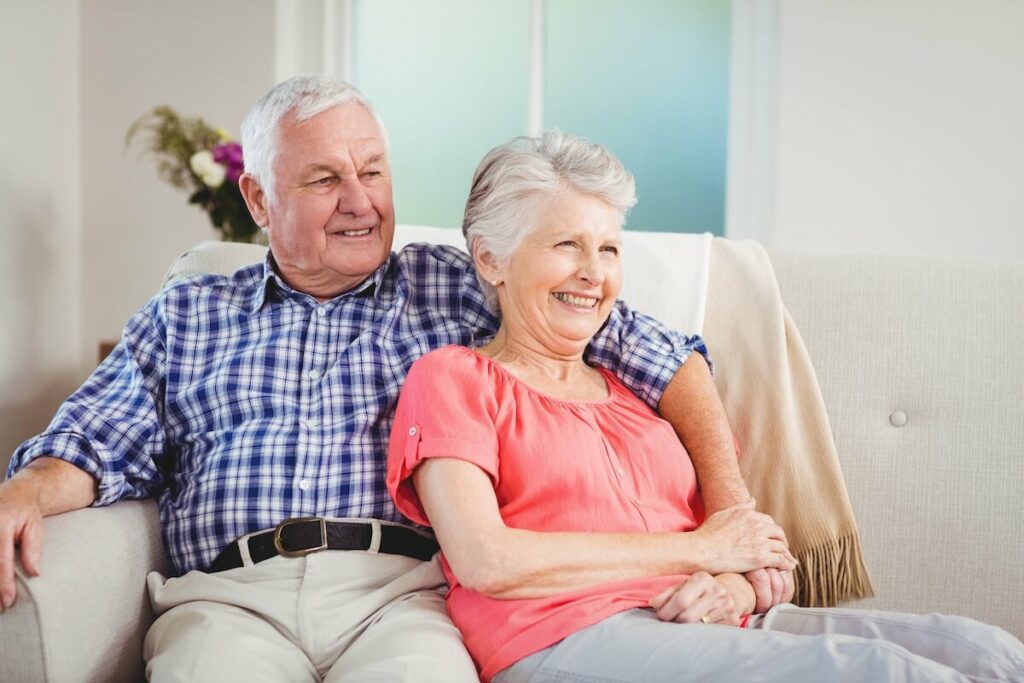 Skilled nursing care or nursing homes are facilities that focus on alleviating chronic conditions for people who cannot live independently. Our community focuses on socialization, nutrition, and engaging activities to contribute to overall wellbeing.
How does personal care improve wellbeing?
There's never a reason to be bored at Dunwoody Place. Researchers say seniors can drastically improve cardiovascular health by moving more and sitting less. Experts recommend at least 150 minutes of moderate-to-vigorous physical activity per week. Take your pick from weekly physical activities such as:
Fitness club
Stretch class
Arm strengthening
Feet in motion
Exercising is about more than keeping a healthy waistline. The movements our resident's complete help:
Improve joint pain
Improve strength and balance to reduce falls
Activate the mind
Improve sleep patterns
Create social connections
Encouraging social interaction is one of the best ways seniors can improve their mental health and prevent cognitive impairments like Alzheimer's and dementia. It's easy for retirees to settle into a routine of inactivity when they live alone. Staying active is as easy as walking down the hall to meet up for daily wellness programming in our community.
To ensure everyone gets a chance to meet each other, we offer:
Healthy juice happy hours
Special events and live entertainment
Movie nights
Prayer service
Bingo and word games
We have many social groups and clubs to join. You'll fit in perfectly if you're a fan of playing Kings in the Corner. Book lovers can choose their adventures in our library or join the book club for more in-depth analysis. We also have plenty of friendly walkers around to help improve your step count.
As a community in Georgia, we know how important a home-cooked meal is to our residents. Nothing brings people together like a chef-prepared dinner with local and seasonal ingredients. Our culinary team balances favorite recipes with heart-healthy options to serve three meals and snacks every day.
Cooking nutritious meals can be a hassle for older adults. We provide a service that prevents seniors from eating unhealthy foods or not getting enough to eat. Food is fun just as much as it is fuel in our community.
A Team of Senior Experts
The team of senior care specialists at our Atlanta personal care home is what makes residents enjoy their lives the most. Working in senior living is a calling for people who exhibit compassion and go above and beyond to improve the lives of older adults.
As a Pegasus Senior Living community, residents and their families can rest easy knowing their loved ones are in good hands. From the culinary department to Activity Directors and the maintenance team, our associates work together to create a senior living experience like nowhere else.
Upgraded Assisted Living, Atlanta Hospitality
In Atlanta, GA, personal care and independent living options are available at Dunwoody Place. Contact us to learn more about our senior living community. Personalized tours of the lifestyle you want are available.