Pegasus Senior Living is redefining how we think about aging, offering unparalleled support and comfort to seniors. Their focus on integrity, kindness, and compassionate care makes living and working in a Pegasus Senior Living community fulfilling.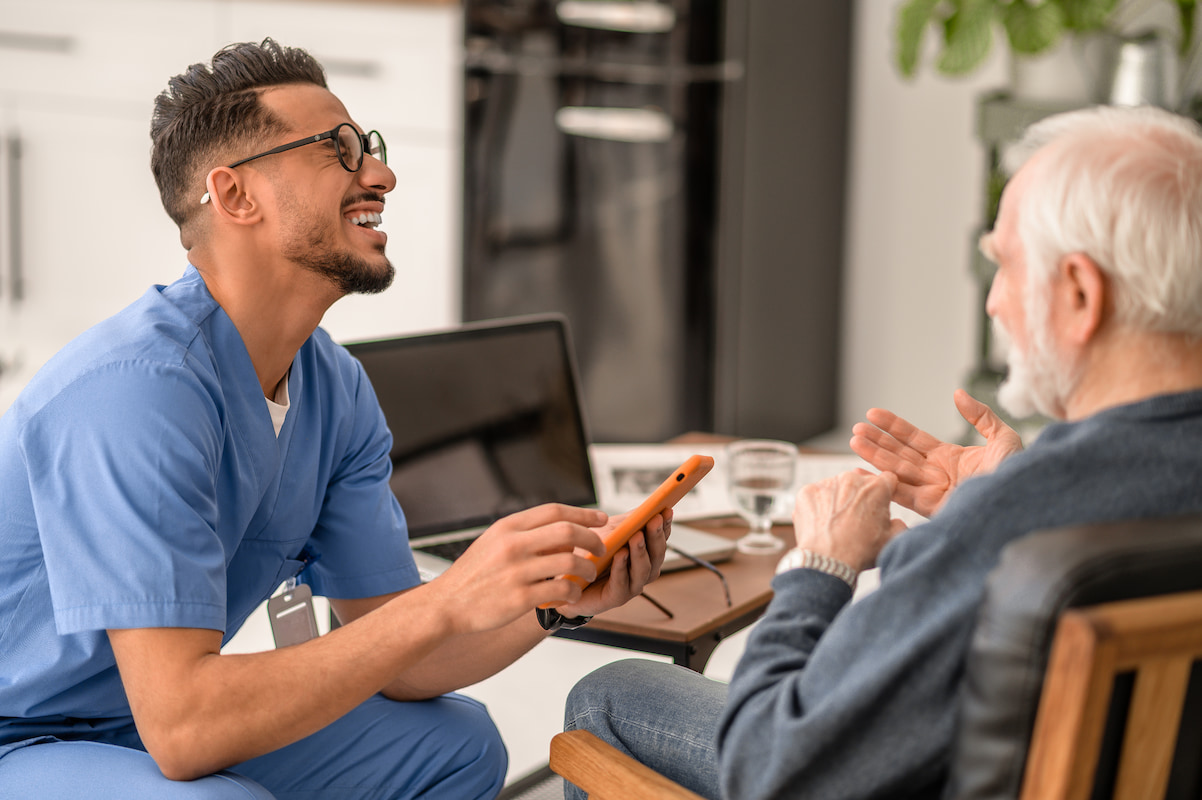 Why Work in Senior Living?
Choosing senior living as a career path is both rewarding and fun! At Pegasus Senior Living, there are plenty of opportunities to advance and broaden your horizons with continuing education and many ways to grow.
Whether your goal is to learn more about leadership within a community or to serve residents by providing care, Pegasus Senior Living is a great environment to gain new skills and find the next exciting step in your career journey.
"Senior living is definitely a calling," shares Arle Hsu, Executive Director at Historic Roswell Place. A career in senior care isn't just a job. It's an opportunity to make a meaningful impact on the lives of others in a way that you won't find in any other career. Whether your role is in housekeeping, dining services, or on the care team, the work you do every day helps to enrich seniors' lives. Working in assisted living or memory care allows you to provide the much-needed help and support that residents need to live comfortably after retirement.
Working in memory care is a great way to help seniors with Alzheimer's or other forms of dementia live fulfilling, meaningful, and productive lives. Pegasus' evidence-based Connections program helps seniors Connect, Move, and Learn on their terms. With brain-building activities, sensory stimulation, social engagement, healthy meals, and more, Connections offers a robust approach to memory care.
Working in senior care is a noble and rewarding endeavor that offers a unique opportunity to positively impact older adults' lives. Here are several compelling reasons to consider a career in senior care:
Meaningful Work
Working with seniors allows you to make a real difference in the lives of individuals. Your actions can improve their quality of life, provide comfort, and bring so much joy to their days. Each day, you have the chance to enhance the well-being of seniors, helping them maintain their dignity, independence, and overall happiness.
Building Relationships
Seniors have a wealth of life experiences and stories to share. By forming connections with residents, you enrich their lives, learn from their wisdom, and create lasting bonds.
Personal Growth and Development
Senior care challenges you to develop essential skills such as empathy, patience, communication, problem-solving, and adaptability. These skills are valuable not only in your professional life but also in your personal relationships.
Variety and Flexibility
Working in assisted living, independent living, or memory care offers a wide range of roles, from caregiving and nursing to administration, activities coordination, and more. This diversity allows you to find a position that aligns with your skills and interests.
Stability and Job Demand
The demand for senior care professionals continues to grow with an aging population. This increased need translates into job security and stability in the senior living field.
Opportunity for Advancement
Working in senior care at Pegasus Senior Living means having many career advancement and growth opportunities. Starting as a caregiver, you may be interested in moving into leadership roles, management, or specialized areas within the field.
Positive Work Environment
Senior living communities foster a supportive and compassionate work environment. You'll be part of a team that shares your commitment to making a difference in the lives of seniors and a supportive network that can be immensely fulfilling.
Legacy and Impact
Your positive impact on seniors' lives can create a lasting legacy. The memories, comfort, and support you provide will be cherished by the seniors you care for and their families.
Pegasus Senior Living's mission is to celebrate and enhance all lives with kindness and integrity. Now is the time to make a difference in the world and find your calling to help seniors.
Find out if working in senior care is your calling.
Apply today and embark on a journey where every day is an opportunity to make a positive difference in your community.