Alzheimer's is the most common form of dementia and affects over 120,000 Washington State residents. Washington dementia care that is specialized for those with Alzheimer's or other forms of dementia is an important and valuable resource for families. Connections at South Hill Village is a data-based dementia care program designed to support seniors and family members in the Spokane area.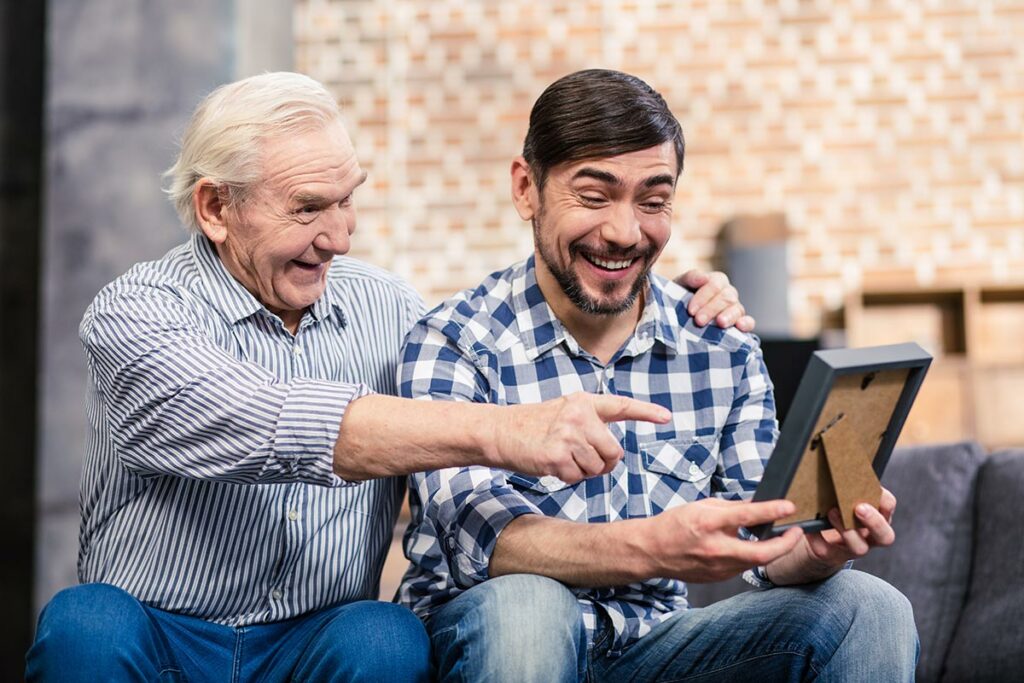 How is Connections different from other memory care programs?
Connections was created by Pegasus Senior Living Senior VP of Health and Wellness Dr. Sandra Petersen, who used her own real-life experience recovering from a stroke as well as decades of data to design this evidence-based program.
Connections focuses on concepts of neuroplasticity, or stimulating parts of the brain, to rebuild neural connections. This is done by introducing new activities that engage the senses and stimulate the brain. This holistic approach incorporates working with emotions, stimulating the senses, exercise, and brain-healthy meals.
How was Connections developed?
Dr. Petersen's personal experience paired with extensive clinical research showed that damaged parts of the brain can readjust or improve via neuroplasticity. After working with a brain health specialist, Dr. Petersen was able to recover over time following a stroke.
Dr. Petersen worked with a specialist who advised her to learn a foreign language, lighting up new neural pathways in the language center of the brain. She also incorporated exercise with midline body movement like ballroom dancing, which further enhanced her recovery. Years later, what Dr. Petersen experienced and learned, combined with her extensive medical expertise and research, led to the innovative Connections program, available at South Hill Village in Washington. Dementia care programs that are effective involve caring for the whole person, mind, body, and spirit.
What does a resident experience in Connections?
Residents benefit from structure, the right kind of stimulation, and engaging the emotions. With Connections, your loved one will have a robust lifestyle led by experienced dementia care staff in our secure memory care cottages. The program incorporates:
Aromatherapy to decrease agitation
SingFit, a program shown to elevate mood and improve speech through singing classic songs
Hobbies like painting, drawing, and crafts
Brain-challenging activities like word games, recall therapy, finding song lyrics, book club, story time, and interactive media
Staying fit, being active, and building strength through exercise, dancing, and games.
Residents are also encouraged, socially. Isolation is linked to higher rates of cognitive decline, so it's very important for seniors to stay socially active. In some studies, social isolation was linked to a 50% increase of dementia. In the Connections program, residents get regular interaction with others. This helps them feel a sense of belonging and provides structured activities to help them build relationships, connect, and communicate with others.
How should I talk to my loved one with dementia?
Communicating with a loved one who has dementia can be more challenging as their condition changes. It's important to remember to use reassuring language, speak calmly, be respectful, and try to convey that you understand.
Dr. Petersen shares some tips about how to engage in conversation with your loved one effectively.
How can I help ease the transition into memory care?
Finding the best care for your loved one is your top priority. You can help ease them into their new surroundings by:
Talking to your loved one. Allow them to keep as much control over their life as possible by asking their opinion about things like decorating their room or activities they may want to engage in.

Respecting the person's personal space but also visiting often and asking family and friends to check-in as well. Seeing familiar faces can help reduce the stress of moving to an unfamiliar place.

Decorating your loved one's living space with well-loved objects, heirlooms, and photographs around to help them feel more secure.
The Washington dementia care program, Connections, helps your loved one feel connected and secure. Their well-being improves by engaging in purposeful activities and proven methods to reduce cognitive decline.
Finding the right care for your loved one shouldn't be a worry. Let the team at South Hill Village provide you with all the information you need about Connections memory care.
Come visit us today.
Learn more about Connections by experiencing it personally. Contact us to set up a convenient time for a tour. Welcome to the best Washington dementia care available.