Pegasus Alzheimer's care communities provide great aid for residents as well as peace of mind and support for families.
Pegasus Senior Living manages senior living communities across the United States. Many of them offer Memory Care, a service, program, and neighborhood that cares for seniors battling Alzheimer's or other forms of dementia.
What is Alzheimer's?
Great question, but in order to explain Alzheimer's, we must define dementia first. Although the terms are often used interchangeably, they are not exactly the same.
Dementia is the severe mental decline that happens as people age and ends up interfering with daily life. Alzheimer's is the most common form of dementia; it accounts for 60-80 percent of dementia cases and is characterized by changes in thinking, feelings, and behavior. In short, Alzheimer's is a form of dementia, but not all forms of dementia mean it is Alzheimer's.
How do we recognize Alzheimer's specifically?
According to ALZ.org, Alzheimer's is broken up into three stages.
Early Stage

Difficulty learning new information
Difficulty with word finding
Difficulty planning or organizing

Middle stage

Mood and behavior changes
Disorientation
Confusion about events
Unfounded suspicions about family and friends

Late Stage

More serious memory loss
Needs full time help with activities of daily living
Difficulty speaking, swallowing, or walking
Difficulty communicating
What Causes Alzheimer's?
According to the National Institute on Aging, we don't yet understand what causes Alzheimer's. Advancing age is a risk factor, but not a cause as it does not affect everyone. There seems to be a genetic component to it as well, but a family member diagnosis does not mean that you will be diagnosed too. However, with early diagnosis, you can treat the symptoms, and with proper nutrition, exercise, and stimulating activities, it can be possible to slow the progression.
How does Alzheimer's affect families?
We know that coping with the Alzheimer's diagnosis of a loved one is difficult. As the condition progresses, your loved one may become prone to anxiety or agitation or even anger and irritability. Caring for them can become difficult if you have to contend with unexplained mood shifts. And sadly, there may come a time when you are no longer able to care for your loved one on your own.
What is a Memory Care Community?
Fortunately, you don't have to do it alone. Memory care communities are designed for residents with declining mental function. They are secure communities that provide low-stress, structured activities and assistance with daily living tasks. Associates are trained in the unique needs of memory care residents.
What is Connections Dementia Care?
Pegasus Senior Living communities offer a special brand of memory care assistance. Connections Memory Care seeks to provide care to the whole person with activities to engage residents with sensory experiences as well as movement and music.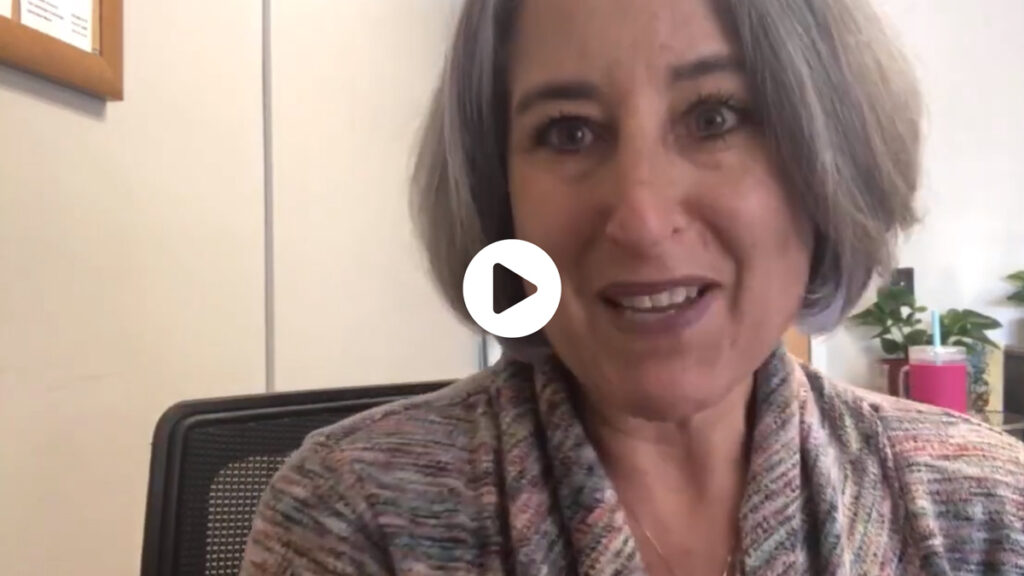 "The program is a certain philosophy. The foundation is all about helping each individual resident remain as connected to their world as they can. And that includes mind, body, spirit, emotional health. And that involves our staff here, and it involves their families, their friends, and in non-COVID times, the greater community." —Robin Chiaravalle, Director of Memory Care at The Landing at Queensbury in Queensbury, New York
The goal is to get to know your strengths and interests so that we can plan a program full of unique engagements to include creative arts as well as music.
How does Connections Alzheimer's Care use music in its programs?
Connections employs a program called SingFit to facilitate engagement and socialization for memory care residents. An entire afternoon of activities and stimulation is planned around a theme. It includes songs, cognitive and reminiscing work, trivia, activities, and even foods that relate to the theme.
Robin, a certified SingFit instructor, explained that during the theme "Birds Eye View," residents are taken on a trip down memory lane with songs from the United States flowing from north to south the way a bird would migrate. Residents hear a different song at each stop, then discuss the area and notable figures.
One of the songs from the theme is Blueberry Hill by Fats Domino. Resident couple and avid bakers, John and Sis, baked a blueberry crumb cake. Sis and John enjoy baking, and are often tasked with creating the snack. "Being that we are going to be singing Blueberry Hill today, we made a blueberry crumb cake. And so we try to tie that into every SingFit session, something meaningful and something that the residents can participate in. And that just adds to their engagement and having a sense of purpose."
What else does Connections Alzheimer's Care offer?
Connections Memory Care offers a full program of robust services led by a dedicated medical director with gerontology expertise. We provide a structured and engaging environment and assist with activities of daily living. Our communities also offer an on-site rehabilitation partner to assist with physical, occupational, and/or speech therapy.
Why should I choose Pegasus Connections Dementia Care?
An Alzheimer's diagnosis can be difficult, but there is no need to cope alone. At a Pegasus Connections Memory Care community, you will have peace of mind that your loved one is getting the best possible care.
Our motto is, "We're local. We're passionate. We care." We do whatever it takes to uphold this motto. We are in your city, we love what we do, and we care about you and your family.
Are you or a loved one coping with an Alzheimer's diagnosis? Find your nearest Pegasus community or send us a message for more information.