The residents who call Pegasus Senior Living home have so much valuable information to share with the world. Their lives inspire us and show us that we can connect to each other through our accomplishments, triumphs, loves, and losses. At Pegasus Senior Living, we take pride in sharing the stories of those who call us home.
Seniors have lived amazing lives and we have much to learn from them. Sharing their stories connects, inspires us, and helps us to recognize how much we all have in common.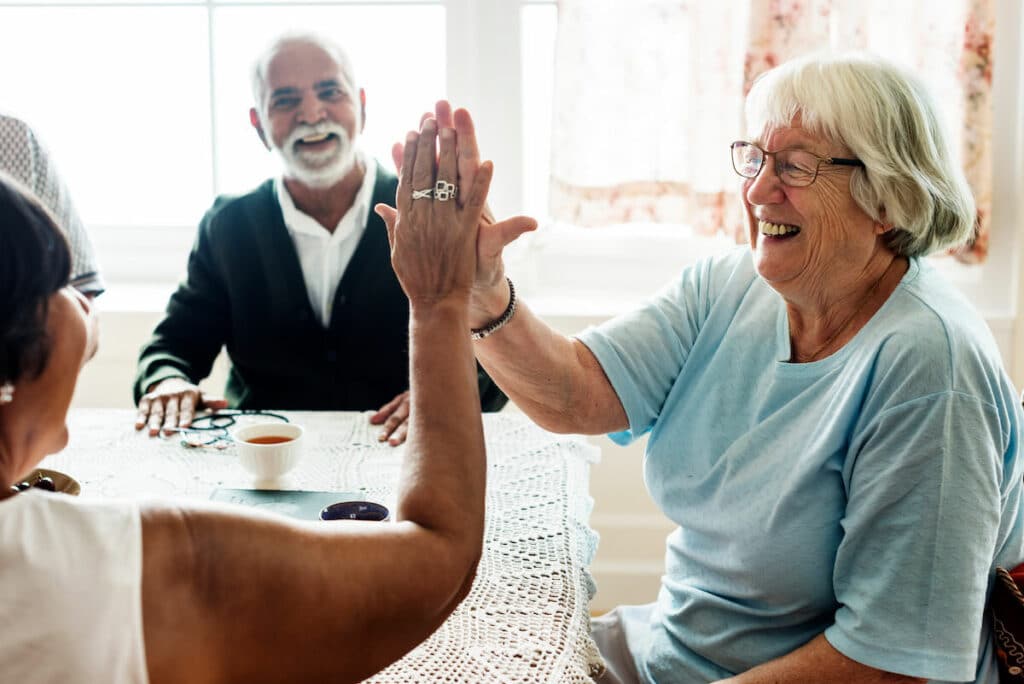 Here is a great one from one of the residents at The Farrington at Tanglewood in Houston, TX. Join us in celebrating and sharing their memorable moments.
Resident Highlight
Tony started his career in the restaurant industry in 1973 when he worked for his future mother-in-law during summer breaks at her restaurant, Mama Ninfa's. Tony was also dating her daughter Phyllis, who later became his wife. Phyllis and Tony have known each other their whole lives. Tony's mother-in-law was known as the "Godmother" in the Houston restaurant business and it has been a family endeavor for quite a few years.
The family opened the historic Mama Ninfa's restaurant as a collaborative venture and the original location on Navigation Blvd in Houston is still a hopping place today!
Over the years, Tony has been a huge influencer in Houston restaurant culture. In 1979, Tony opened Nino's along with his brothers and in 1983, Tony and Phyllis branched out on their own and created Tony Mandola's Seafood, which had a heavy Italian influence. The restaurant closed in July 2021, but up until then Tony was still a big part of the business and continued to go to work with his wife as much as possible.
Tony, along with his family's collaboration, played a big part in changing the industry as a whole. Their dedication and work have helped Houston become known as a destination with some amazing restaurants. One of Tony's brothers and his nephew Johnny Carrabbas are the owners of the well-known Carrabba's restaurants. His nephew Johnny credits "Uncle Tony" for showing him how to run a restaurant.
Tony is highly respected in the restaurant industry not only for his amazing contributions to local food culture but for the warm, professional, and relationship-focused approach he has towards his customers and workforce. He has a large following of customers that he knows by name. Any new restaurant venture over the years has drawn his large fan base to any new locations that opened over the years.
Phyllis relayed that they have a "phone book" of over 3,000 loyal customers that keep in touch because they are always excited to make any restaurant Tony opened part of their frequent dining choices.
We're proud that Tony has chosen to share his story with us and that he's chosen The Farrington as his home.
We're Honored to Know You
The countless inspiring, amazing stories of residents like Tony are so important to preserve and share. Their contributions to society are immeasurable. Talk to your parents, grandparents, or other seniors in your life. Ask them about their lives and what they've been through and experienced. We know you'll come away with more than just a little bit of awe, appreciation, and motivation to write your own story.
Celebrating Seniors' Stories
Find a Pegasus Senior Living community near you. We'd love to honor your loved one's personal history by making life easier for them. Our caring associates create a space where seniors can enjoy their later years, worry-free.