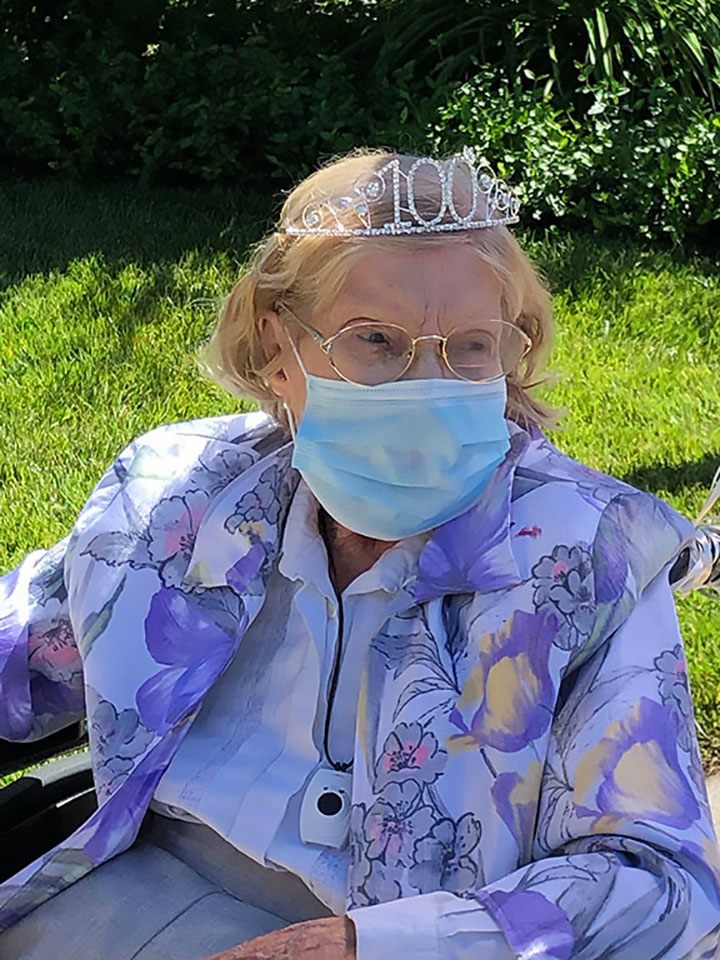 Happy birthday to one of our own!
Ms. Elouise at Glenwood Village of Overland Park, a Pegasus Senior Living assisted living and memory care community, turned a resounding 100-years-old on June 4, 2020! Her community and family celebrated safely with a drive-by parade that day at 11 a.m.
Elouise shares this milestone birthday with her twin sister, Lilabel. The two said happy birthday to each other via a Zoom call. There aren't too many 100-year-old twins, and during the COVID-19 pandemic no less!
The twins were born on 6/4/1920 in Chanute, KS and moved to Kansas City when they were 4-years-old.

Elouise loved seeing all her friends at the parade. There were about 12-15 cars that drove past to wish Elouise a happy birthday, friends and family alike!
Elouise has been a part of our Glenwood Village of Overland Park family since Nov 30, 2019.
Looking for senior housing options in Overland Park, KS? We'd be happy to help! Contact us for more information or for a virtual tour.