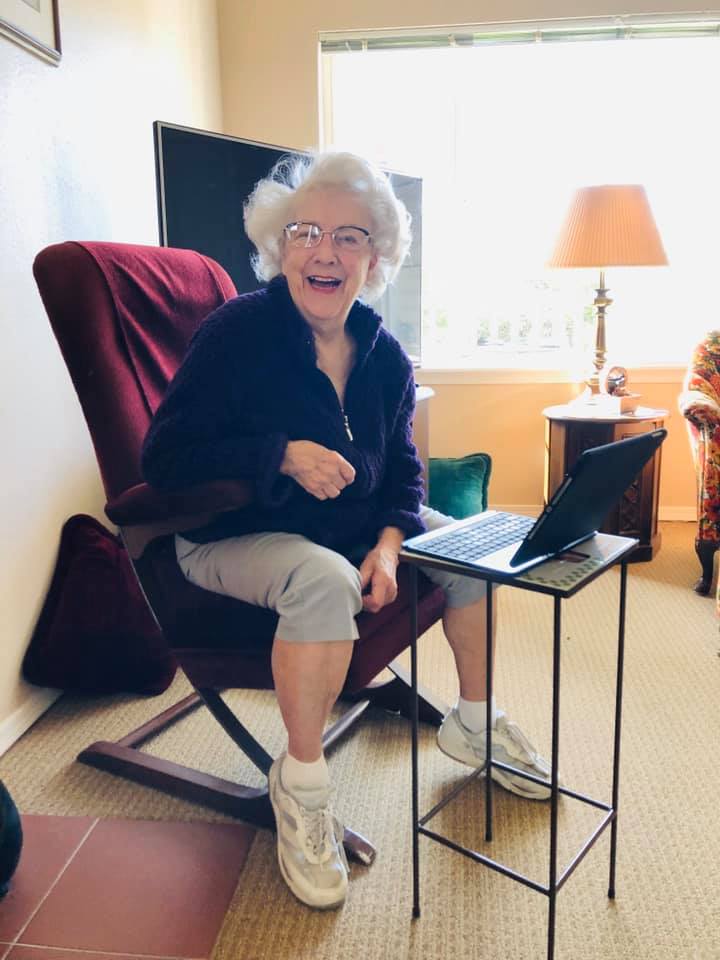 Seniors, we know your secret. You're participating in the digital age and using modern technology and tools more and more. In fact, 40 percent of 65+ American adults were using social media in 2019. For comparison, in 2010 it was only 10 percent.
There's no doubt about it: seniors are becoming more aware and appreciative of the digital tools they have available, such as staying connected with their family members and friends via Zoom or learning new hobbies through YouTube videos.
With everyone's minds on COVID-19, technology has become increasingly important for communication and engagement. Seniors are affected more than most people with isolation, depression and loneliness with the distancing protocols we must follow to stay safe. 
That's why Pegasus Senior Living communities are rising above the rest to ensure you continue to have fun, stay stimulated and be engaged with all of the digital technology and tools we have available. Here are 3 ways we are doing it!
1. Virtual Chatting

FaceTime, Zoom and Skype are offering a method of communication that is undeniably important. With social distancing protocols and restricted visits to senior living facilities, we are offering virtual chats with loved ones every single day to continue staying connected. If family members need assistance getting in touch with you, we are only a message or phone call away. Even if residents do not have smartphones, we will use our own devices so you can get in touch with your daughter, son, neighbor, or others. With Pegasus, there is always a solution!
2. Social Media

Did you know that 46 percent of seniors who are 65+ are on Facebook? Are you one of them?  It is apparent how popular this social media platform has become for our older generation. For Facebook particularly, you can stay connected remotely with your loved ones with their posts, photos and videos on their pages. You can also update your family and friends on your page to let them know how you're doing. 
Our communities also have Facebook pages and we are posting as often as possible for family members and friends to see residents having fun. Whether it's live local entertainment, hallway bingo, dance challenges, or pursuing new hobbies in art or gardening, we are showing through Facebook all that we are up with our residents. Speaking of hobbies, have you taken advantage of everything you can learn and pursue via the Internet?
3. The World Wide Web

Seniors can continue to stay connected with what's going on in the world through the Internet. It can also entertain just like younger generations with YouTube videos and Google or Bing search at your disposal. 
There are many people sharing their talents or hobbies. Why not take advantage of the free knowledge and education with podcasts, videos or webinars for hobbies like yoga, painting, writing workshops and more? Pursue your hobby, even if it must be remotely for the time being during COVID-19 stay-at-home recommendations.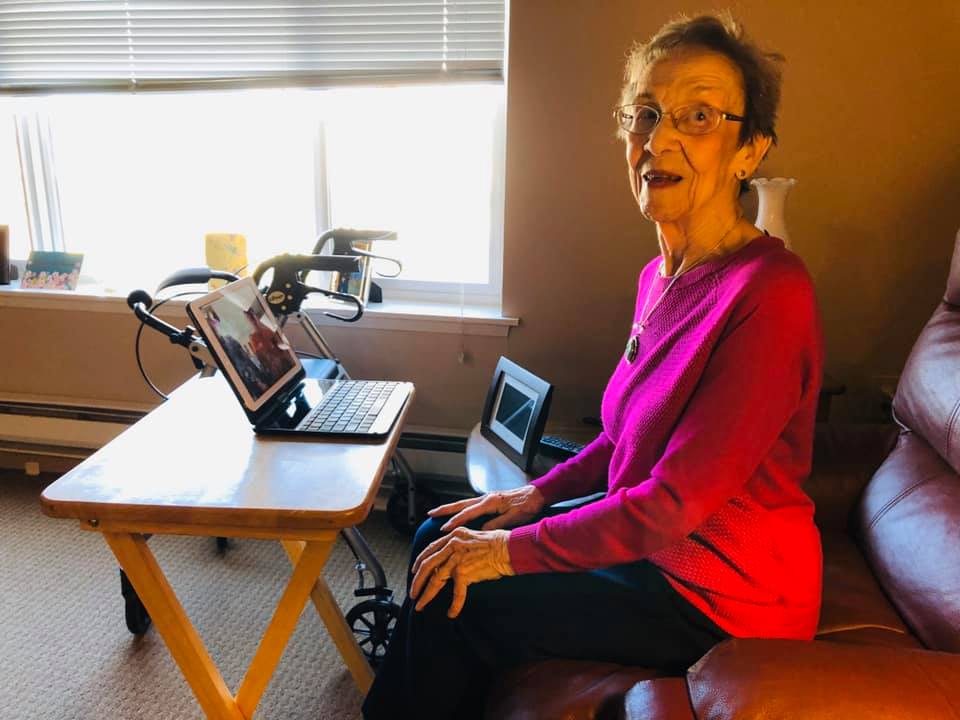 As the COVID-19 crisis recedes in time, our communities will still continue taking advantage of our digital tools and technology for our residents. Learn more about Pegasus Senior Living communities and what we are doing to keep our greatest generation happy and engaged! Make sure to follow your closest Pegasus community as well on Facebook. Virtual tours are available.