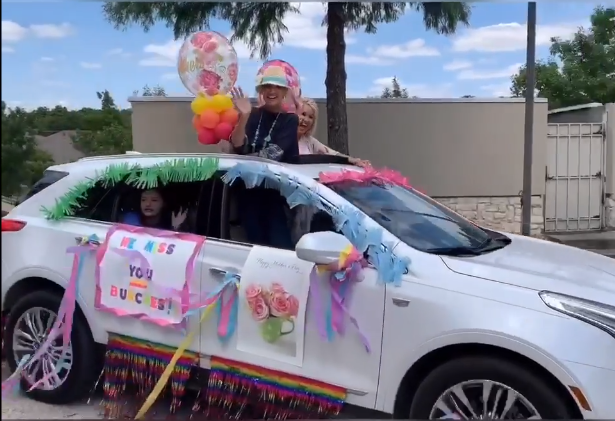 Happy Mother's Day from Ridgmar Place! 

We celebrated on May 9, 2020 with a car parade for our mothers who have not seen their families in person in some time with the stay-in-place protocols due to COVID-19.
Nonetheless, we still made sure it would be a fantastic day! Our mothers were served a lunch with fresh strawberries, petit fours, finger sandwiches, and "Mom"osas or Bloody Marys. Our mothers and our staff were blown away by the over 125 cars of families who showed their love and support for their moms.
The parade was special, very moving and a lot of fun. Thank you everyone who participated and to our amazing team who made it happen! If you are looking into active senior living housing options in Fort Worth, contact us today. Virtual tours are available!