The Gardens at Marysville Cares for your Loved Ones and Keeps Them Engaged
The Marysville, Washington assisted living community offers so much more than care. From activities and outings to exercise and happy hours, our seniors are always engaged.
What can you expect from The Gardens at Marysville's assisted living program?
Our expert-level care professionals cater to each individual's needs. We not only provide day-to-day assistance, but also make sure your loved one is enjoying their days with fulfilling activities and social interaction.
How do I know that it is time for my loved one to go into an assisted living community?
As many people have experienced, it is never easy to make this decision. You may be questioning certain behavior or if it is too soon to even think about. However, The Gardens at Marysville has put together an exceptionally helpful quiz that will help narrow down your thought process and point you in the right direction. Our wonderful team is ready to answer any questions you may have. Some of the signs that it might be time for an assisted living community are:
Weight loss or gain

Forgetting to take medication

Issues with mobility

Lacking social interaction
To learn more, take The Gardens at Marysville assisted living quiz by clicking here.
Which types of assisted living services does The Gardens at Marysville provide?
In Marysville, Washington, The Gardens is the clear choice for assisted living and care for seniors. Our team goes above and beyond to ensure the safety and care of your loved one is provided. Some of the services provided to our residents are, but are not limited to:
Licensed staff on-site 24-hours a day

Medication management

Ongoing monitoring of residents' health statuses and personal check-ins

Dressing and bathing services

Assistance with dining needs

Behavior tracking and management

Incontinence care/management

Diabetic care

Ambulance and escort services

Scheduled transportation

Social engagement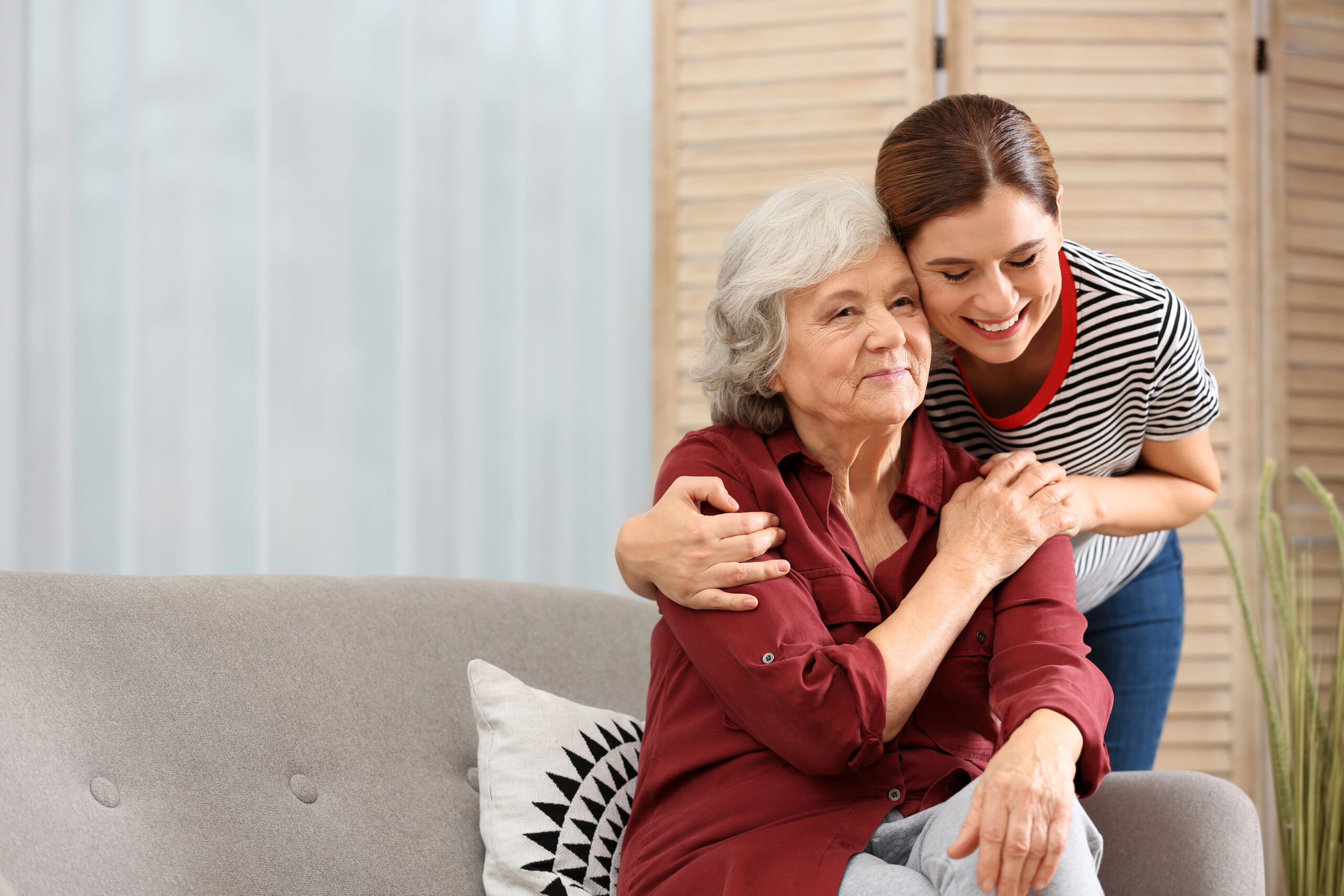 What kinds of activities are available to my loved one at The Gardens at Marysville?
One thing that is certain about The Gardens at Marysville is that our residents will never be bored. Our days are filled with many different options for entertainment and engagement including exercise, happy hours, card games, and more. Here is a snippet of our October calendar just to give you an idea of how active our residents can be on any given day.
The Gardens at Marysville October Calendar Snippet
Thursday, October 29

10:30 Kickball

11:00 Exercise

1:00 Bible Study with Scott

1:00 Baking!

2:00 Halloween Bingo!

2:00 Scenic Drive (Mount Vernon)

3:00 Halloween Party!

Friday, October 30

10:30 Kickball

11:00 Exercise

1:00 Beanbag Baseball

2:00 Outdoor Concert!

(Donald Kellogg)

3:00 Garden Club

Saturday, October 31

10:30 Kickball

11:00 Exercise

11:30 Walking club- let's get those steps in!

1:00 Baking with Madison!

2:00 Bingo

3:00 Ice Cream Social

4:00 Afternoon Movie (Resident Choice)

5:00 Halloween Extravaganza!
To view The Gardens' full list of activities for the month of October, click here.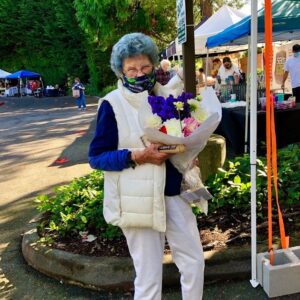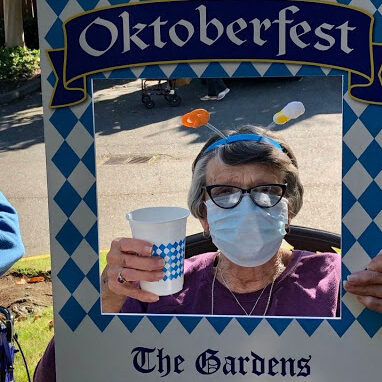 What types of living accommodations are available at The Gardens at Marysville?
Marysville's assisted living community offers apartment style living with spacious layouts and abundant amenities. The Gardens offers studio, one bedroom, or two bedroom apartments. All accommodations include the following amenities:
Wall-to-wall carpeting

Window coverings

Individually controlled A/C

Kitchenette

Cable hookup

Basic cable included

Walk-in closets

Walk-in shower

Screened-in porch

Small pets welcome!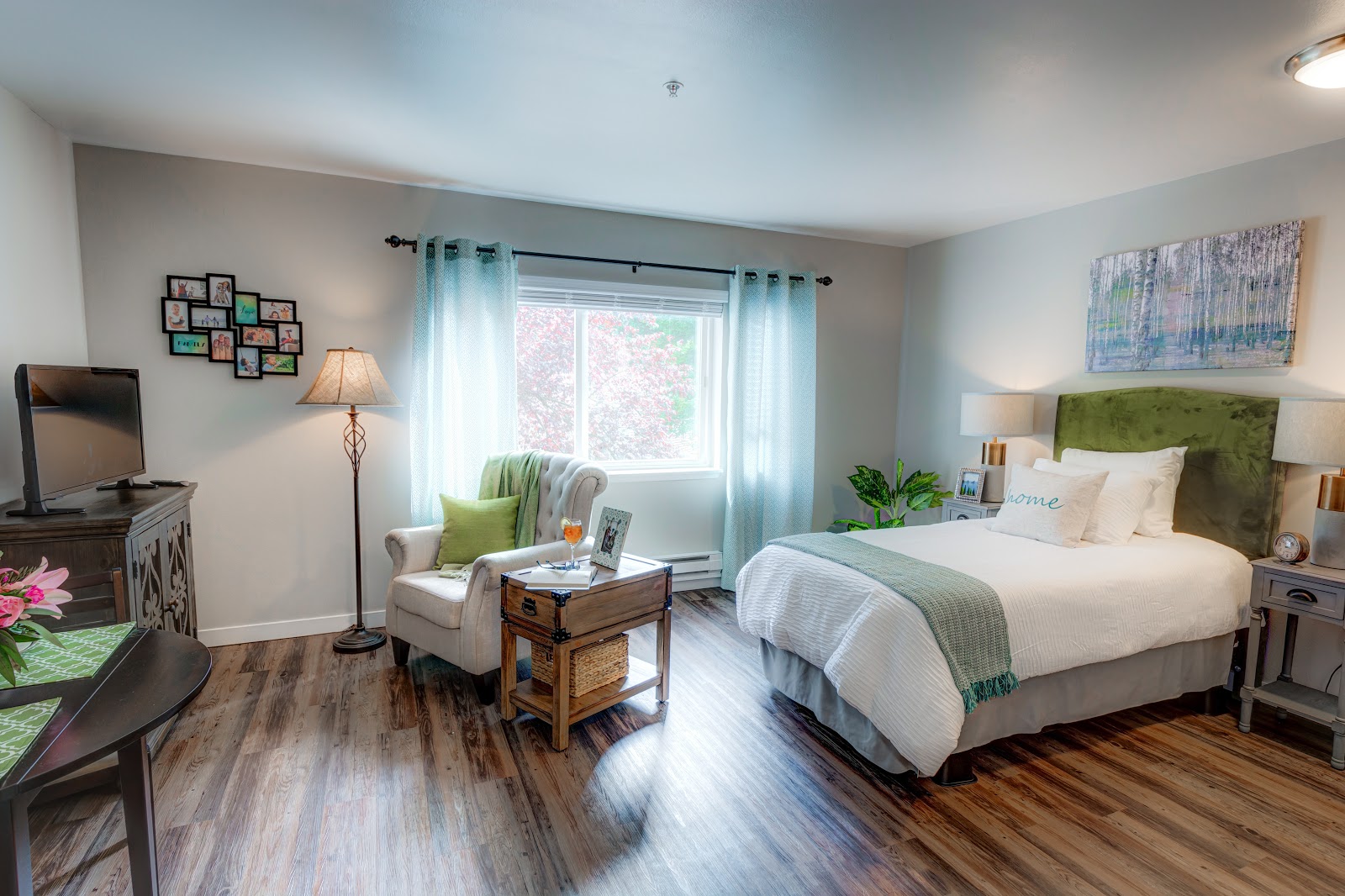 Visit our website to view the layouts of our offered apartments. To book a tour to view an apartment, contact us here. We are ready when you are!
Whether you are just starting to look into assisted living or debating between a few options, The Gardens at Marysville is sure to be the best choice you can make. With exceptional care from our expert-level team and no shortage of activities or social engagements, our Marysville senior living community is the right environment for your loved one.
To start your journey with The Gardens at Marysville,
contact us today to tour our community
.
Ask about our all-inclusive rent! At this current time, we also provide virtual tours and video conference calls.