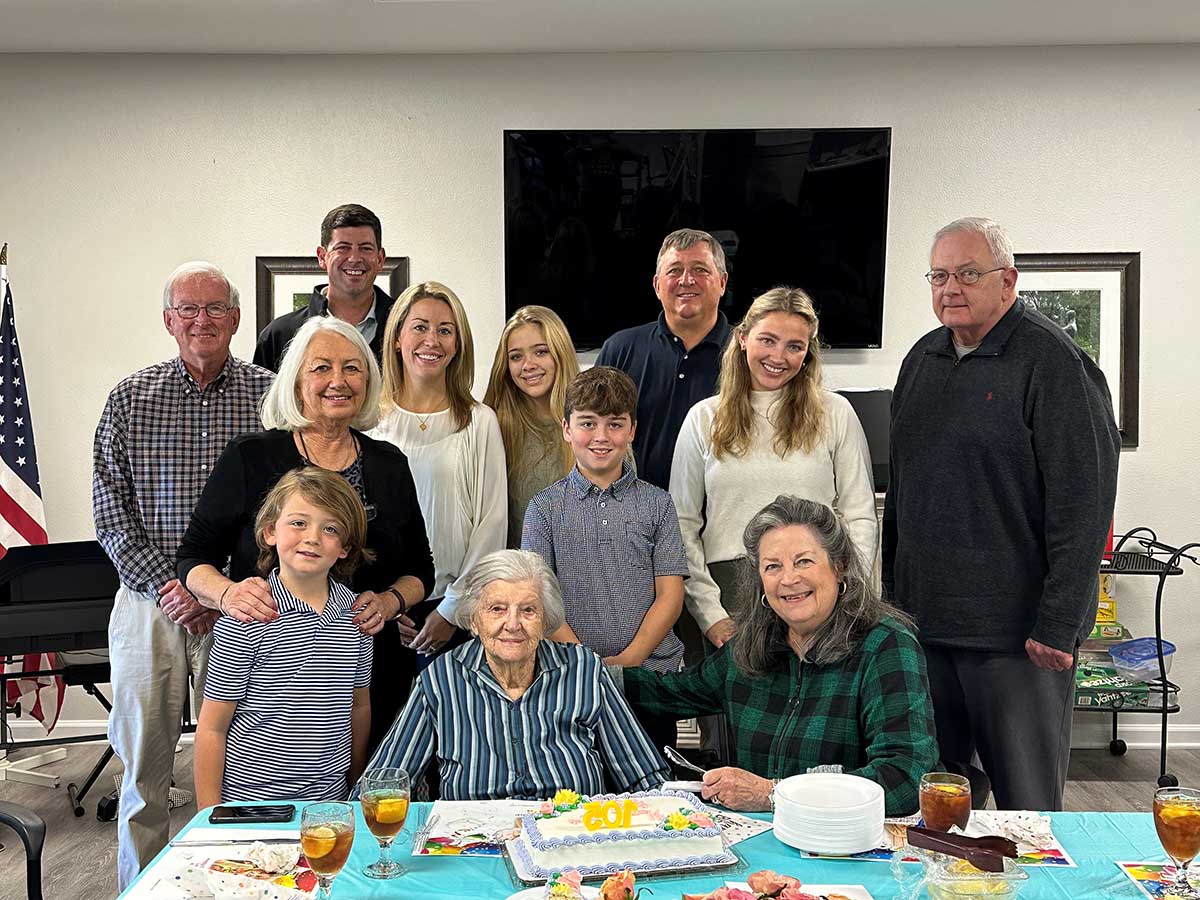 Cheers to 105 years! Ms. Grace N. celebrated her milestone birthday among family and friends on November 11, 2022 at her senior living community, The Renaissance of Florence, in Florence, AL.
Grace has led a long and fulfilling life. She graduated in the first Masters of Education program from the University of North Alabama (UNA), which was Florence State Teachers College at the time. She was one of three graduates that first year.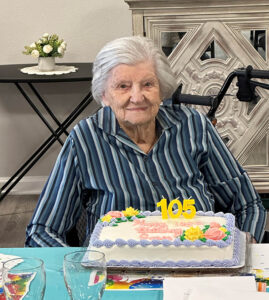 Grace went on to become a very passionate and gifted teacher. She and her husband were well known in the area for their plentiful garden of grapes, vegetables, fruit trees, and flowers. Her family describes her as a lady with a strong personality; she is the true matriarch of their family. Grace has a very strong faith and has instilled this in her children and grandchildren. She has been a resident at The Renaissance of Florence since 2013.
"We loved making this precious lady's day extra special," shares Amanda Simpson, the community Sales Director. "It was an honor to host and celebrate her 105th birthday."
We're honored to share in each resident's unique story.
Learn more about how assisted living can help your loved one enjoy their golden years. Visit us today!