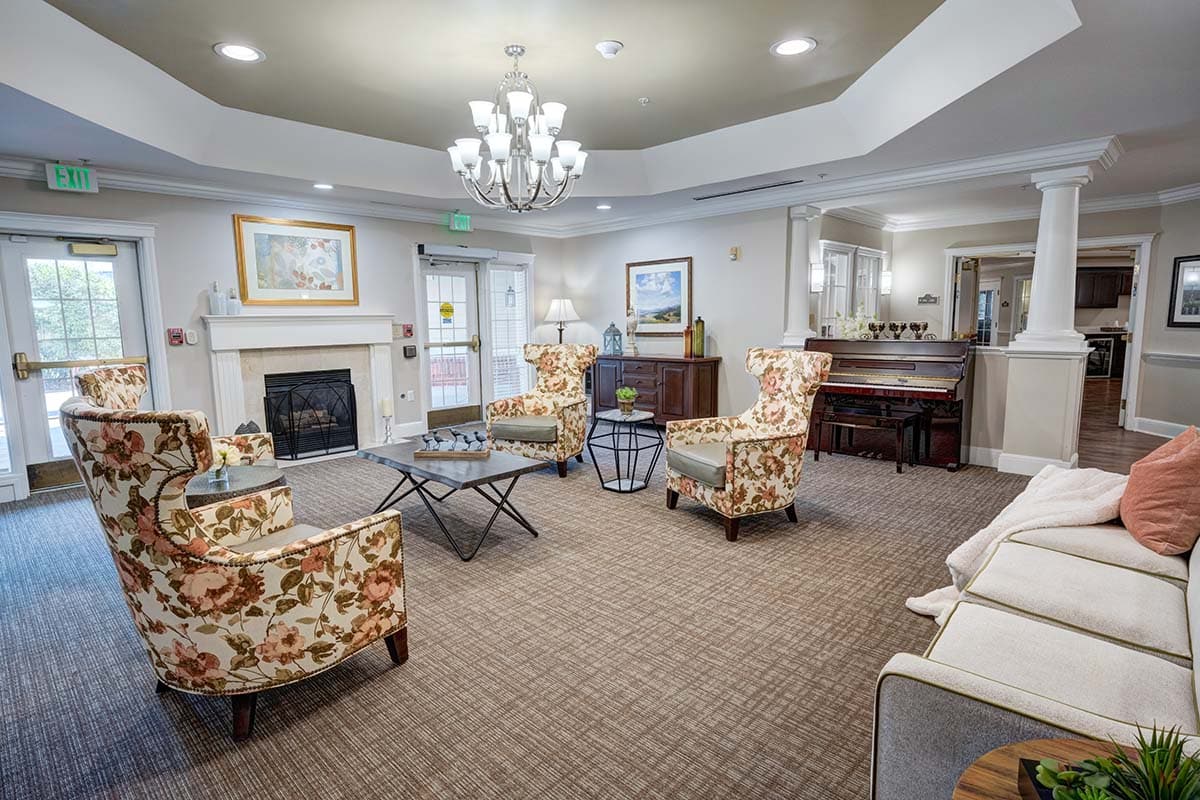 Seniors and staff at the senior living community Glenwood Village of Overland Park, located at 9201 Foster St, Overland Park, KS 66212, are excited about the community's recent updates and renovations.
The community has undergone renovations throughout including updated luxury vinyl and new carpeting, new modern lighting and a completely repainted interior and exterior.
"Residents and families are excited about our deluxe one-bedroom apartments with two bathrooms and additional closet space," shares Community Sales Director Anita DuBois. "We've also created a bistro area with luxurious walnut cabinetry with two built-in refrigerators for pastries, fresh fruit, yogurt, etc., and generous quartz countertop for a coffee and juice bar."
The community has taken additional steps to remodel its multi-purpose room featuring floor to ceiling walnut cabinetry, corner kitchenette, and a conference room -sized HDTV. The latest individual theater seats, each with their own drink/snack trays, make for comfortable movie nights or can be easily moved to accommodate other activities.
"We've even extended our updates to include exterior landscaping with two new fountains and entry-way furniture," Anita says. "We've heard such great feedback from residents and visitors about our new look!"
Glenwood Village of Overland Park, is excited to share the results with residents and guests. The community is open for tours.
We'd love to show you our new look in person!
Sign up for a tour today to learn more about exceptional assisted living and memory care in Overland Park, KS.