At Pegasus Senior Living communities across the country, seniors and their families are giving us rave reviews. Imagine coming home to a warm, welcoming community of friends and neighbors that care for you. Imagine the peace of mind that comes with knowing your family member's every need is met by a knowledgeable and caring team.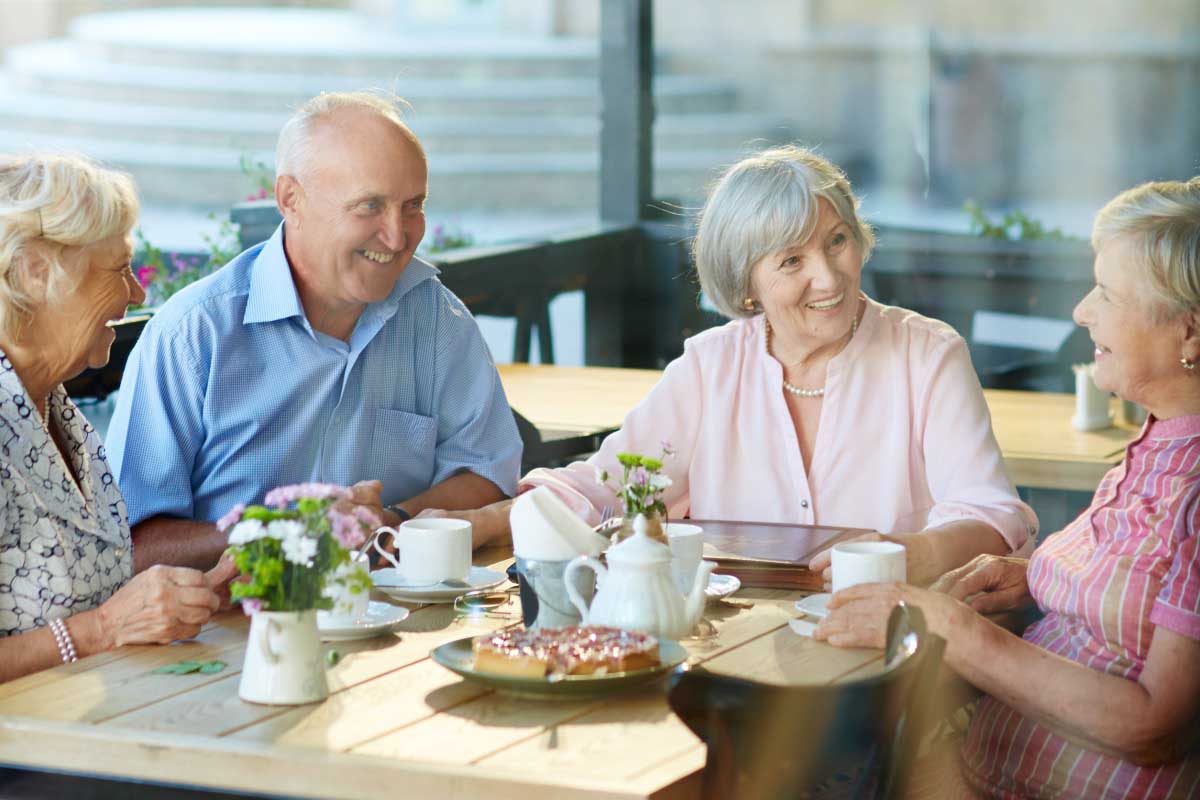 Imagine looking forward to your days by getting involved in daily activities and savoring delicious meals with friends and family, while knowing you have the assistance of trained professionals to help you stay independent. That's what residents and families experience every day at Pegasus Senior Living communities. Residents and families appreciate the assurance that their needs are met.
The Courtyards at Mountain View, Denver, CO
"You have taken so much stress off of me. Thank you for taking care of my mom!"- Sheri M., A Place for Mom
The Oaks at Inglewood, Stockton, CA
"The Oaks is a small community and we are like family. There is real concern for each other. There are a variety of activities to interest most residents…It's a happy place to be. The staff is always concerned about our health and safety." – Sister T., A Place for Mom
North Point Village, Spokane, WA
"North Point Village has proven to be a place that we can feel confident that Grandma will be taken care of…The food looks good and nutritious. If there has been anything we have needed or questions we have had, they are more than happy to assist us. Thank you North Point Village for making us feel that our Grandmother is safe and cared for." -Barb C., Google
Others have pointed out how much the environment, activities, and sense of community have improved their loved one's well-being.
Ridgmar Place, Fort Worth, TX
"I went to Ridgmar Place to visit my aunt. I was so impressed with the facility. I know she really likes it, and I do believe her health has improved since moving there. She can walk more there, lots of things to keep her busy and she has made lots of friends. If I was looking to move to an assisted living facility, this would definitely be on my list!" – Joanie H., Google
Ridgeland Place, Ridgeland, MS
"When we were looking at an assisted living option for my Mom and Dad, Ridgeland Place impressed us immediately. The facility was clean and fresh, and everyone we met was attentive, patient with our questions and needs, and approachable…Mom and Dad have made new friends and have been able to share their love of music and singing. Leaving home and moving to a new place is hard, but choosing the right place can make all the difference!" -Bill M., Google
At Pegasus Senior Living Communities, feedback from residents and families is important to us. We strive to provide the best care, environment, activities, and lifestyle to make seniors' lives better. We offer independent living, assisted living, and memory care options to serve them. Learn more about how we can help provide you with senior living resources.
Learn more about a community near you.
Contact a community in your area to learn more about the sense of community and care we provide.