How Teresa Hadley's Homemade Rolls and Artistic Touch Improves Lives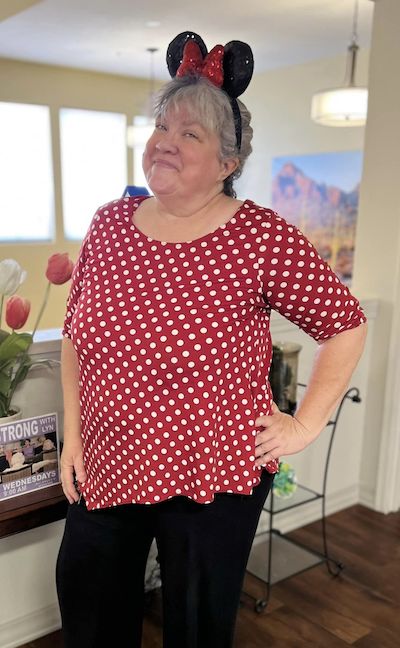 Once upon a time, there was a remarkable woman named Teresa Hadley at Broadway Mesa Village, nestled in the heart of Mesa, Arizona. She held the title of Life Enrichment Director, a role she embraced with unwavering dedication for years. Broadway Mesa Village was not just an assisted living and memory care community but a place where seniors found their second home. Teresa is the magic behind it all.
How Decorating a Senior Living Apartment Simply Takes Care and Heart
Teresa is not your ordinary Life Enrichment Director; she is a true 'celebration professional.' Every holiday, birthday, event, or "just because" moment is transformed into an unforgettable experience under her capable hands. She is also a painter. Her passion for residents shines brightly in every stroke of her brush.
Among all the special occasions, birthdays are something truly extraordinary at Broadway Mesa Village. Teresa's artistic talents shone here like nowhere else. Each resident's door is transformed with a one-of-a-kind birthday painting created by Teresa herself. The anticipation among the residents is palpable as they wonder what their unique banner will look like each year. Teresa perfected the art of decorating a senior living apartment with love!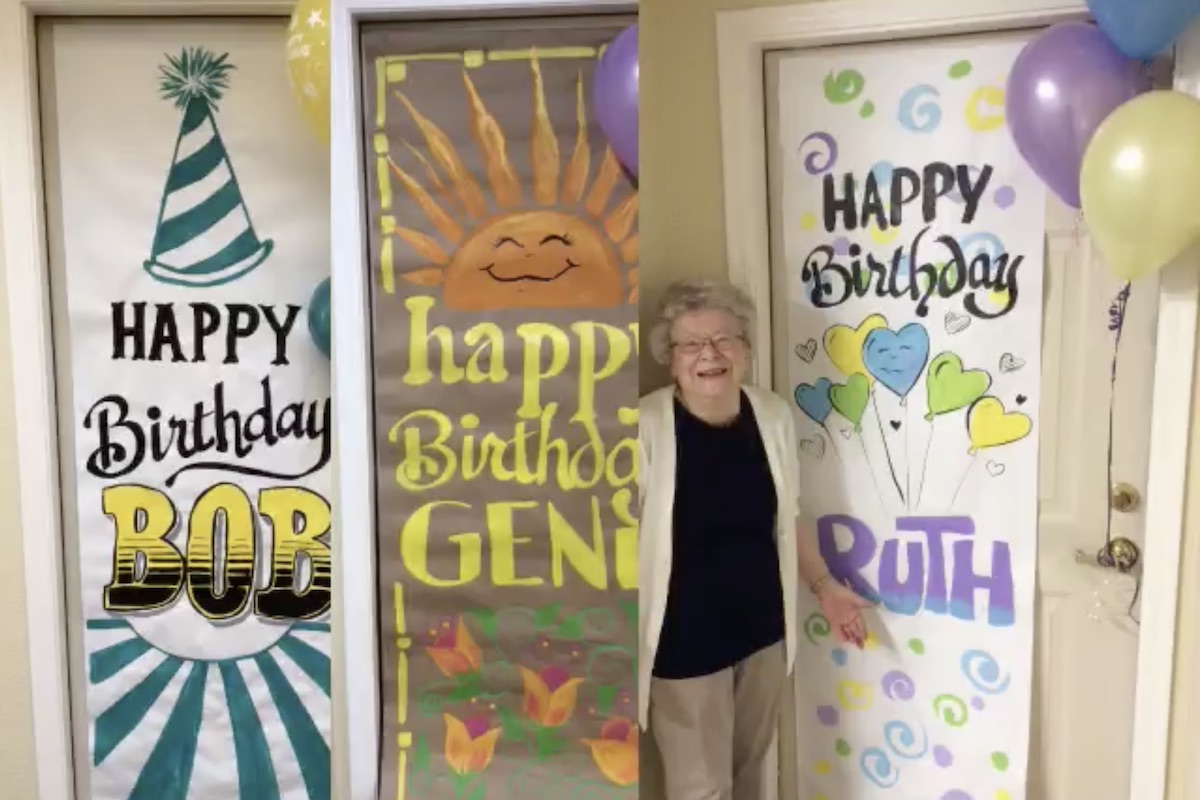 If you need proof of Teresa's dedication, look no further than Broadway Mesa Village's Facebook page. It is a testament to her commitment to bringing joy and happiness into the lives of her residents.
Decorating for Social Events, Too!
But Teresa's creativity doesn't stop at paintings. She uses her artistic talents during events to craft extraordinary experiences for the residents.
For a car show, Teresa painted unique rock trophies that would be awarded in categories like:
"Car most likely to impress your In-laws"
"Prom date car"
"Car you'd most likely ride through Arizona in"
"Car most likely to take on a midnight drive"
There were six coveted rock trophies and 13 unusual certificates up for grabs, all adorned with her artistic touch.
As you read this, you might wonder, "How can I meet Teresa and witness firsthand the transformation of seniors' lives through her unique approach?" Well, it's quite simple. We invite you to schedule a tour at Broadway Mesa Village. Meet Teresa, the maestro behind the scenes, and see how she brings a touch of magic every day to the lives of our beloved seniors.
A Heartwarming Message with Baked Goods
Let's travel back to 2019 when Teresa shared a heartwarming story. In those early days of her adventure at Broadway Mesa Village, she wondered how she could make residents feel more at home.
She decided to bake homemade cinnamon rolls from scratch every first Friday of the month. The heavenly aroma that filled the building brought back cherished memories for many. Residents would say, "It smells just like when I'd come home from school, and my mother would be baking."
These baking sessions became more than just a culinary delight; they became opportunities to forge special connections. Teresa would roll out the dough, sprinkle generous helpings of cinnamon and brown sugar, and roll it into delicious cinnamon rolls. As the rolls baked to a perfect golden brown, she would carefully place them on platters and deliver them to each apartment, ensuring every resident received fresh-baked goodness.
Once, when Teresa felt overwhelmed with her responsibilities, she wondered if the residents would miss her homemade rolls. That week, as one of their dear friends reached the end of her journey on this earth, Teresa had a profound encounter. She visited the friend when she was coherent but frail. The friend struggled to open her eyes but managed to ask Teresa, "What day is it?" With a gentle smile, Teresa replied, "It's Friday."
The friend's eyes widened with a hint of excitement as she asked, "Teresa, did you bring me a roll?" In that simple request, the significance of Teresa's efforts became crystal clear. Even in her final moments, the taste of those homemade rolls brought comfort and joy.
Teresa's story reminds us that the smallest acts of kindness can make the biggest difference in someone's life. She and her team at Broadway Mesa Village are going above and beyond each day, embodying the spirit of care and compassion that defines the community.
So, if you ever doubt whether your efforts matter, remember Teresa and the joy she brings through her homemade rolls, paintings, and unwavering dedication. Keep giving of yourself, keep up the good work, and know that it indeed makes a world of difference. Broadway Mesa Village and Teresa Hadley are living proof of that.
Join Us!
Join us for a tour, and meet Teresa in person to experience the joy she brings. Broadway Mesa Village and Teresa Hadley are living proof that your contributions make a world of difference.