Dementia cases in Denver are on the rise. On November 14, 2022, the Colorado Department of Public Health and Environment (CDPHE) announced a five-year state plan to mitigate and reduce the impact of Alzheimer's disease and related dementias for Colorado residents.
The plan comes as Colorado braces for the illness to become more prevalent. The number of state residents 65 and older with Alzheimer's disease and related dementias is projected to rise from 76,000 in 2020 to 92,000 by 2025, according to estimates from the Alzheimer's Association cited by the CDPHE.
Last year, 159,000 care partners supporting those with Alzheimer's disease and dementia collectively provided 184 million hours of unpaid caregiving, the CDPHE release said. The cost of caring for people with Alzheimer's disease, the most common form of dementia, reached $350 billion nationally in 2020. It is projected to surpass $1.1 trillion by 2050. The CDPHE release says Alzheimer's disease is one of the costliest diseases to manage.*
Senior living communities like The Courtyards at Mountain View are providing relief to families as the number of Colorado residents with Alzheimer's disease or other dementias is projected to rise.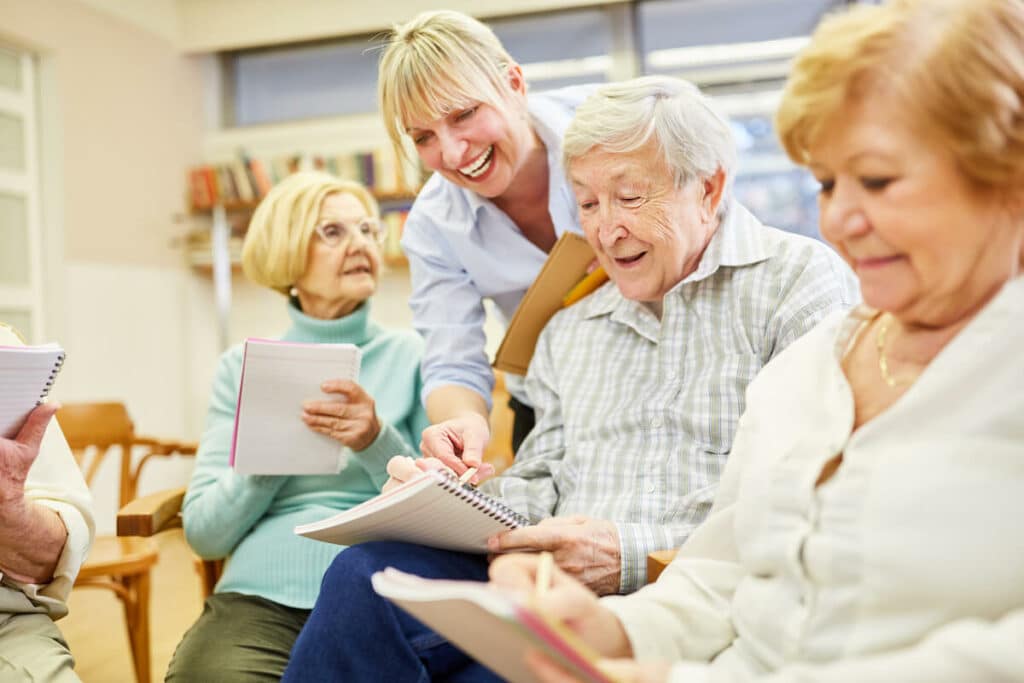 What is Memory Care?
Memory care is specialized support for people with Alzheimer's or other forms of dementia. Senior living communities that offer memory care provide a secure environment with staff trained in supporting residents with cognitive impairments. They also provide structured activities and therapies designed to improve their quality of life.
Individuals who require memory care thrive in a secure and consistent environment with specialized attention from associates as well as participation in active day-to-day schedules, a feature that The Courtyards at Mountain View offers in its memory care neighborhood wing. Sensory calming techniques such as music and aromatherapy are common in the community's day-to-day routine.
The Connections Program
Pegasus Senior Living is the operator of The Courtyards at Mountain View. Its signature programming, Connections, meets dementia care needs with its data-based and evidence-based structure, all led by Dr. Sandra Petersen, Pegasus's Senior VP of Health and Wellness, who specializes in neuroplasticity techniques. Dr. Petersen has been featured on several national sites such as Woman's World, Spectacular Magazine, and Best Life Online with dementia-related advice and education.
The foundations of the Connections program are as follows:
Engaging the Emotions: Art projects and social activities to encourage creative thinking.
Encouraging Movement: Dementia-friendly exercises to promote brain neuroplasticity.
Challenging the Brain: Activities like puzzles and trivia to keep the mind in motion.
Supporting Socialization: Compassionate caregivers create a welcoming environment for older adults to continue forming relationships.
More about The Courtyards at Mountain View's memory care program, including a memory care checklist for families, can be found on their website.
The Courtyards at Mountain View's leadership invites you to visit the community.
Learn more about how senior living communities bring peace of mind and relief to families by signing up for a tour today.