The old bit about sweeping things under the rug or piling everything in a closet before company shows up is a classic comedy. However, when life imitates art, the piles of stuff and dust eventually need a place to go.
Spring is a time to renew and refresh. Traditions like Persian new year and Passover have involved thorough housekeeping during the equinox for centuries. The modern version of spring-cleaning stems from an era before vacuum cleaners. It's the best time to open all the windows and dedust the house before it becomes warm enough for bugs to come inside.
People who have lived in a home for any time know how easy it is to accumulate stuff. Seniors' houses are full of items waiting to be repurposed, recycled, upcycled, rehomed, and in many cases, thrown away.
Downsizing and tidying up can be a therapeutic process of satisfaction through recalling the past and looking forward to the future. An article appearing in Psychology Today emphasizes, "decluttering my stuff seems to be decluttering my mind."
Seniors who've spent decades living in the same house can feel overwhelmed or unsure of where to start their decluttering projects. Here are ten tips to make senior downsizing less daunting.
1. Home is a Mindset
A study conducted in 2016 suggests the idea of home is more about the objects than the building. However, when clutter builds up, it becomes a distraction.
Keeping things organized, in working order, or clean can take up a lot of time. Retirees should focus their time on friends and family or crossing off goals on a bucket list. When downsizing, keep in mind what you need to feel at home versus what you want to feel at home. Less stuff equals less worry.
2. Start Early and Start Small
Give yourself plenty of time to downsize. Ease your way into the process somewhere small, like a bathroom closet or that pesky junk drawer in the kitchen. Just like starting a new exercise routine, don't try to lift the heaviest dumbbells on the first day. Inch into decluttering with 15-minute bursts and work your way up.
3. Make a List
Whether you're preparing for a move or just trying to clean up, make a list of dates when you'd like to accomplish your goals. After a few short bursts of clean-up sessions, think about devoting an hour or two to larger rooms and sections of the house. A list could look like this:
Week 1: Laundry room
Week 2: The office
Week 3: The spare bedroom closet
Week 4: The spare bedroom
Week 5: The garage
4. Give Away Heirlooms
Many people wait until it's too late to see their loved ones receive heirloom items. In addition to witnessing family members enjoy cherished valuables, it's out of the house and out of your mind.
5. Make it Fun
If you have friends or family in the area, invite them over for a cleaning party. This process benefits larger projects like outdoor areas, garages, and attics. Let the grandkids do the heavy lifting and allow them to keep the treasures they find.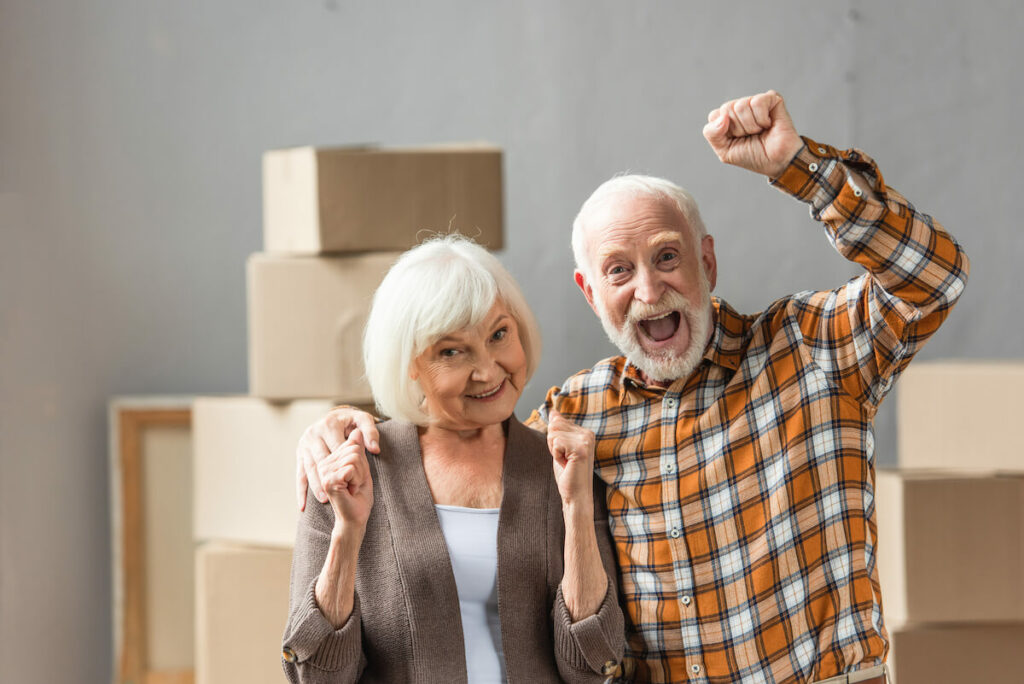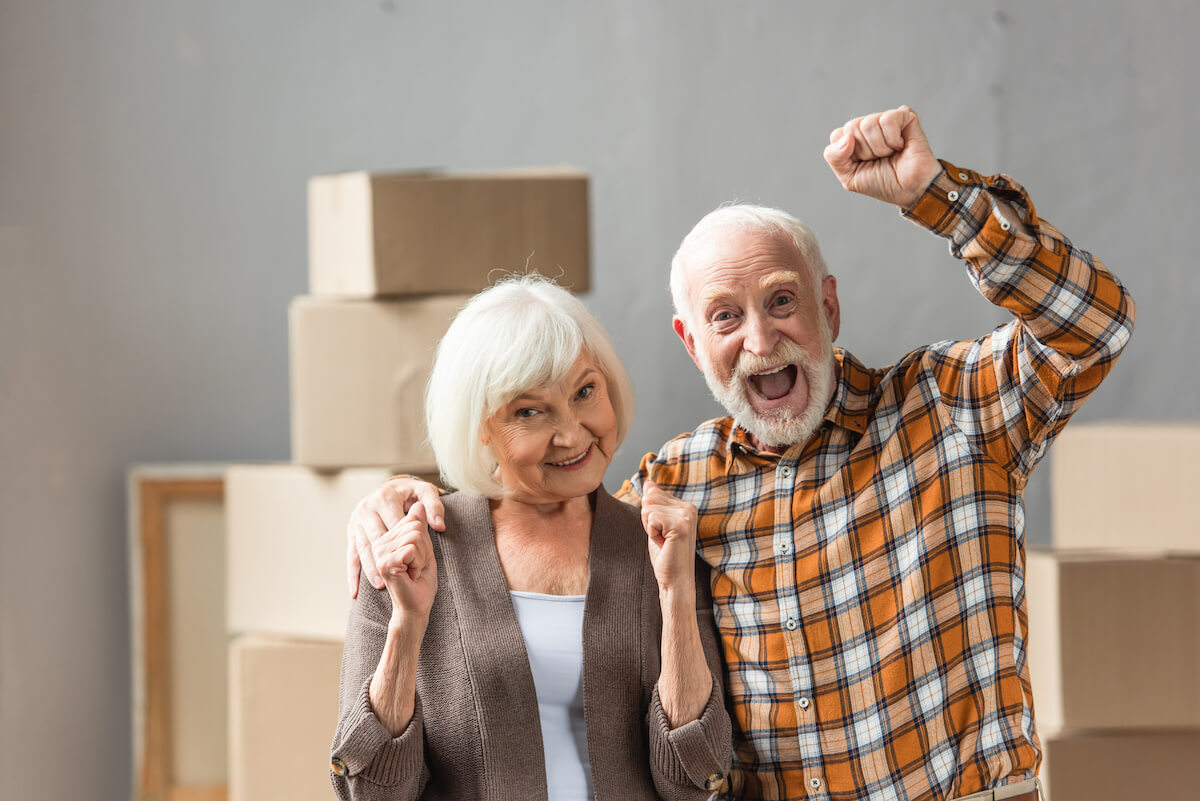 Take before and after pictures to create a scrapbook or collage of your process. If you're moving out of your home, this can be especially helpful in setting up your new living space.
6. The Three Pile Rule
Be stern in the three-pile system. A "maybe" pile will slow down the process.
When downsizing, consider your goals. If it's to move to a smaller place, think about how you can recreate what you want from that room, but only in one box. The keep box should include items that make you feel most at home.
Spring is the official start of yard sale season, which can be another joyous occasion. Finding other people to take your stuff and give you money is a win-win. Employ a technically savvy relative to sell more niche products online. Call vintage shops and consignment stores to see what kind of clothes and furniture they may be interested in buying.
For items that don't sell, consult your favorite charitable organizations. Often they can arrange for someone to pick up your donation.
As much as possible, try to keep things out of landfills. However, many of the items we accumulate over the years are not meant to last forever or retain their value.
7. The One Year Principal
Keeping your piles in order might make for tough decisions. When weighing what to do with a particular object, consider when the last time you needed or used the item. If more than a year has passed since the previous use, feel free to donate or discard the item. Sometimes, thinking about what you do not need will put your mind at ease.
8. Avoid Accidents
The Centers for Disease Control and Prevention says 36 million seniors fall every year. Reduce your risk for avoidable accidents by knowing your limitations. Seniors who want to do a deep spring cleaning should sidestep tasks that require the use of things like:
Ladders
Stairs
Heavy hauling
Wet or slick floors
If you feel fatigued, take a break or call it a day and return to the task again when you're alert. Keep in mind how you react to specific prescriptions. If a medication causes dizziness or sleepiness, wait until the side effects subside to do chores.
9. Take Time to Appreciate
Setting time limits is a great way to stay on schedule, but downsizing can be an emotional process. Take moments to reflect on the joys certain items brought you.
If you're downsizing an area devoted to your hobbies, like painting, embrace the memories you've made and take pride in passing that hobby to someone else. Think of the endless amounts of paint and brushes you can donate to an art non-profit that will inspire future generations.
10. Let Somebody Else Do It
If you're a senior, letting go of the hassles of life is a liberating experience. Less stuff equals less worry, and senior living communities are the perfect place to embrace that lifestyle.
Pegasus Senior Living communities are a resource for your downsizing and avoiding deep cleaning needs. Services vary by location, but Pegasus offers:
Independent living
Personal care
Assisted living
Memory care
The senior apartments available in our communities are newly renovated to include modern finishes to give you a fresh start. Standard services like housekeeping, home maintenance, and laundry make living in a clean and clutter-free environment easy.
Need Help Downsizing?
Would you like more info? We have a wealth of downsizing, decluttering, real estate, estate planning, and moving professionals that we're happy to recommend. Find a community near you to learn more about the assistance and savings available to you. Contact us with any questions.