Flu season is upon us again. If you are preparing your aging parents for the 2019 flu season, you are ahead of the curve and helping them more than you know. Why?
Your parents' immune systems are not as strong as they were when they were younger. Seniors ages 65 and up are more susceptible to serious complications from the flu than younger folk.
Although seniors are more at risk of contracting the illness, it doesn't mean the flu can't be avoided. Keep your aging parents prepared for the 2019 flu season with these tips in mind.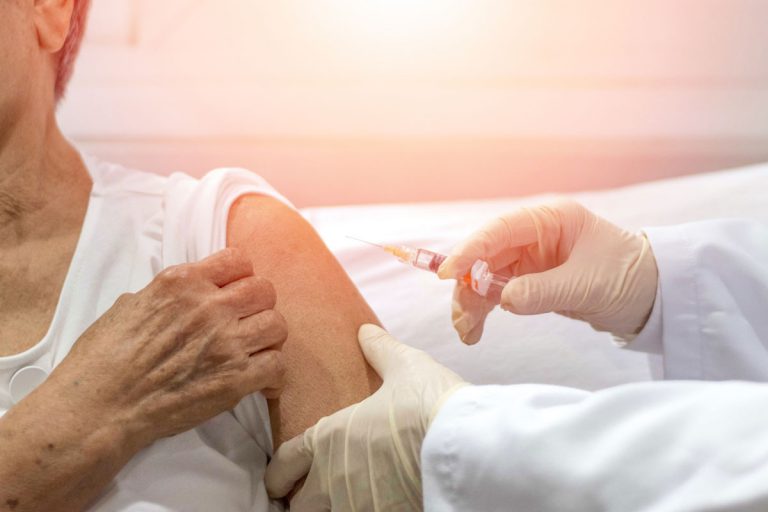 Flu Vaccinations
Make sure to take your senior parent to their doctor's clinic or local pharmacy for an inexpensive or free flu shot. Getting a flu shot is worth the visit and is the best way for your parent to avoid serious complications of the flu. Flu vaccinations reduce chances of the illness itself and reduce serious outcomes like hospitalization or death in older people.
Clean, Clean, Clean
Remind your aging parent to keep doing simple everyday preventive actions to stay clean and prevent the flu. Cover coughs and sneezes with a tissue or against their upper sleeve, not the hands. Wash hands often and use hand sanitizer, especially in public places. Avoid individuals who are sick themselves.
Stay Healthy
Encourage your aging parent to continue their everyday routine and maintain their health. An active body is a good body with physical activity, nutritious food, and plenty of fluids. Plenty of sleep is also beneficial.
If your aging parent starts feeling any symptoms of the flu, make sure they contact their doctor right away. Treatment for the flu should happen as soon as possible with the right attention from their doctor and the proper medication to fight it.
Pegasus Senior Living communities take extra precautions against the flu with pro-active service, caring associates, nutritious meals, and warm but cozy common areas and residences. See if we can be the right fit for you and your family today by contacting us. We'd love to help you and provide a peace of mind knowing your loved one is in good hands.