Pegasus Senior Living launches #FoodieFriday initiative to honor chefs
Pegasus Senior Living manages communities in 12 states. We employ trained chefs to ensure that our food is not only nutritious but delicious.
How does Pegasus make eating healthy fun for residents?
The Life Enrichment Directors at Pegasus Senior Living work hard to make life enjoyable for the residents. They have recently announced a new initiative called Foodie Friday.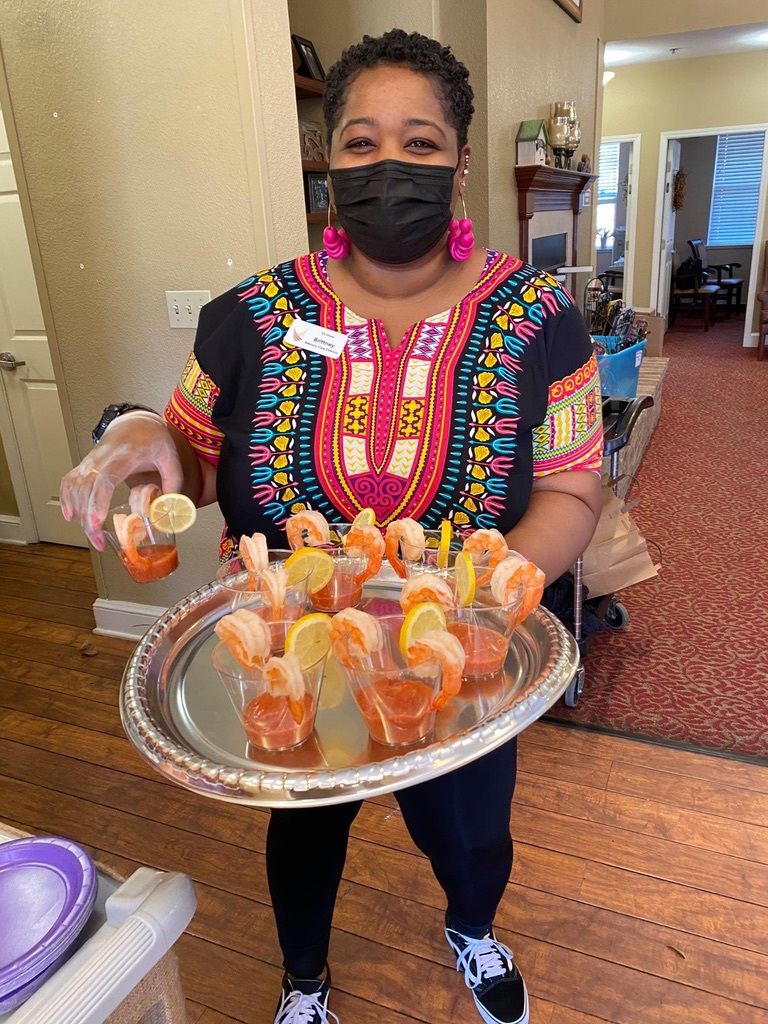 What is Foodie Friday?
The delicious food at the many Pegasus Senior Living communities doesn't just appear. Every community has a team of culinary professionals who take pride in their craft. Toiling away behind the scenes, we are now shining the spotlight on them and their skills and dedication on Facebook using the hashtag #FoodieFriday.
What are some of the Foodie Friday activities that you might find in the Pegasus communities?
As you watch your Facebook feed, you will notice that our communities have gotten in on the social media trend of posting pictures of their dinner, but when you see one, take a moment to look a little closer at these lovingly-created dishes from professional chefs.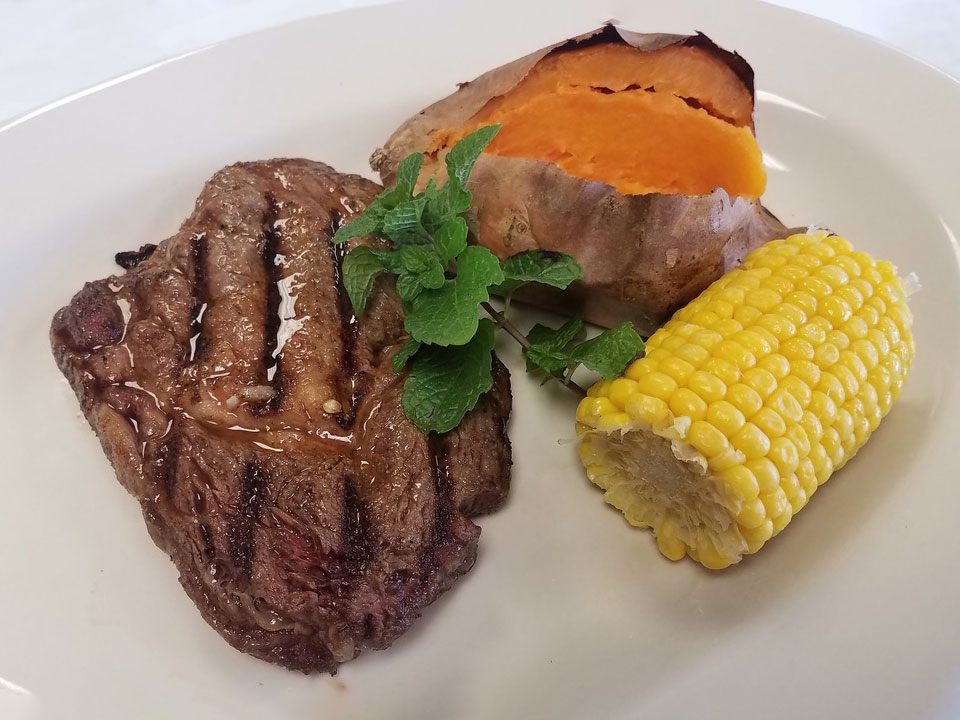 Some are even whipping up copycat recipes of favorite dishes from around town!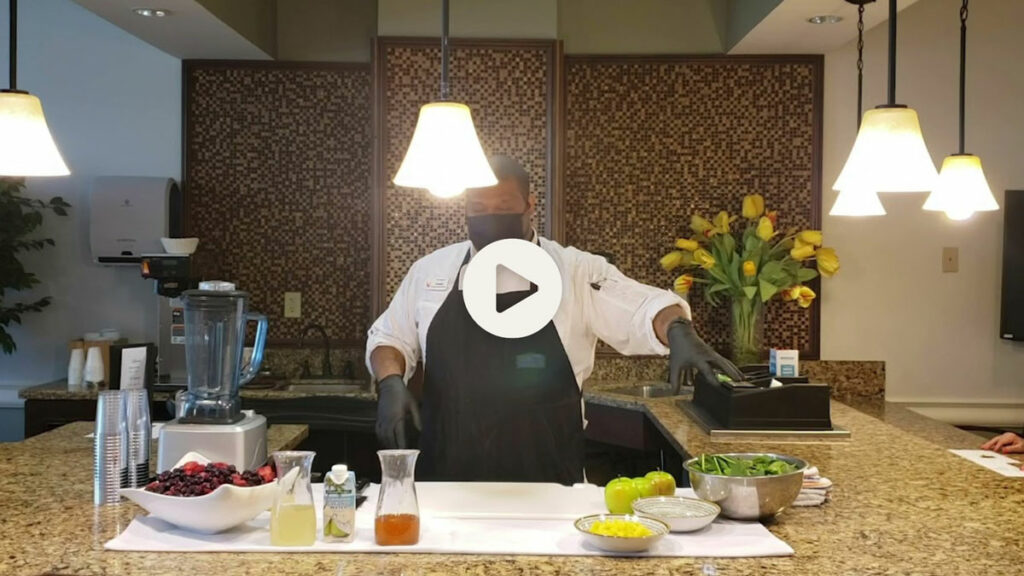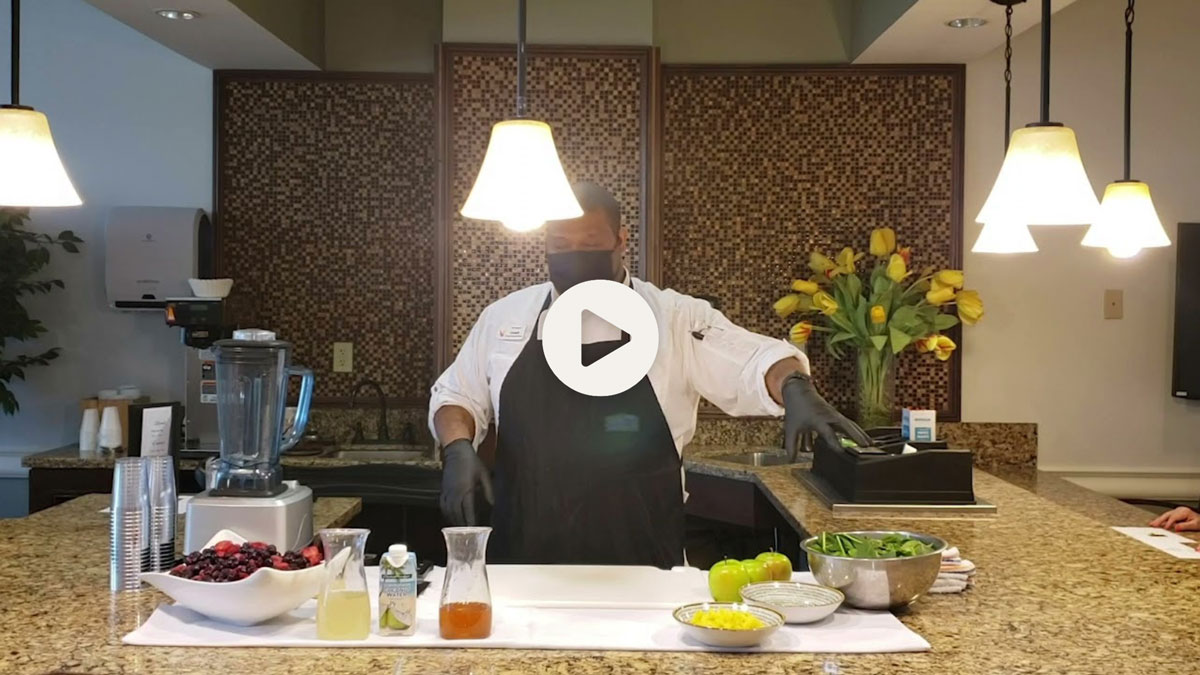 Because Pegasus has communities all over the United States, several of our communities are partnering with each other to create meals of "Local Flavors." From Arizona and Texas in the southwest to New York in the northeast, there is no shortage of local flavors to explore!
Some communities are even engaging in a little friendly competition. First up is Chopped, Pegasus style! Keep an eye out for these videos of our chefs experimenting with what they can make with their residents' favorite ingredients.
Another competition involves pitting chefs against each other to see who can come up with the healthiest meal with the best flavor. May the best chef win!
Of course it can't all be fun and games all the time. To keep up our appreciation for our chefs and get some inspiration, we will also be watching cooking shows like Somebody Feed Phil on Netflix and Stanley Tucci's Searching for Italy on CNN.
Why is proper nutrition important for seniors?
It is no secret that a healthy diet is important for everyone. It can help you manage weight and works as natural medicine to control a variety of conditions. For seniors, this is especially important. When their bodies are properly fueled, they have energy and their immune systems are strong for fighting off potential illnesses. For them, proper nutrition means longevity. At Pegasus communities, you are taken care of for all 3 meals every single day with a variety of entrees, sides, beverages, and desserts to choose from.
What should seniors be eating?
According to the National Heart Association, the bulk of our nutritional needs come from proteins, vegetables, fruits, grains, and dairy products.
Proteins include meat, poultry, and eggs. They should be lean. And they should have the fat trimmed and skin removed. Fish is also a good source of protein. It is prefered that the fish is oily and high in omega-3 fatty acids such as salmon.
Fruits and vegetables can be fresh, frozen, canned, or dried. When choosing your fruits and vegetables, it is important to choose a variety of them to be sure that you are getting a variety of nutrients. One rule of thumb is to "Eat the rainbow."
Grains make up the bulk of recommended daily dietary intake such as rice or pasta. Whole grains are preferred due to their high fiber content.
Dairy should be low fat or fat free and eaten in a limited fashion.
Food Group
Serving Size
Number of Servings
Protein
3oz
10 – 12 servings per week
Vegetables

1 cup raw, leafy greens
½ cup cut up or cooked
¼ cup of 100% juice

3 servings per day
Fruits

1 medium whole fruit
½ c cut up
¼ cup dried or 100% juice

3 servings per day
Grains

1 slice of bread
1 small tortilla
½ cup of cooked rice, pasta or cereal

6 servings per day
Dairy

1 cup of milk or yogurt
1.5 oz cheese

3 servings per day
What about nuts, seeds, and legumes?
Now, I know what you are thinking. What about nuts, seeds, and legumes? What about fats and oils? Those are important too!
You are correct. They are important too! However, they do not make up the majority of our diets. They are to be used rather like condiments, a sprinkle here, a dash there.
Delicioso!
And so, to our amazing culinary teams around the country, we salute you. You play a vital role in our community. We appreciate your creativity and attention to nutrition as well as your willingness to experiment with new ingredients and flavors.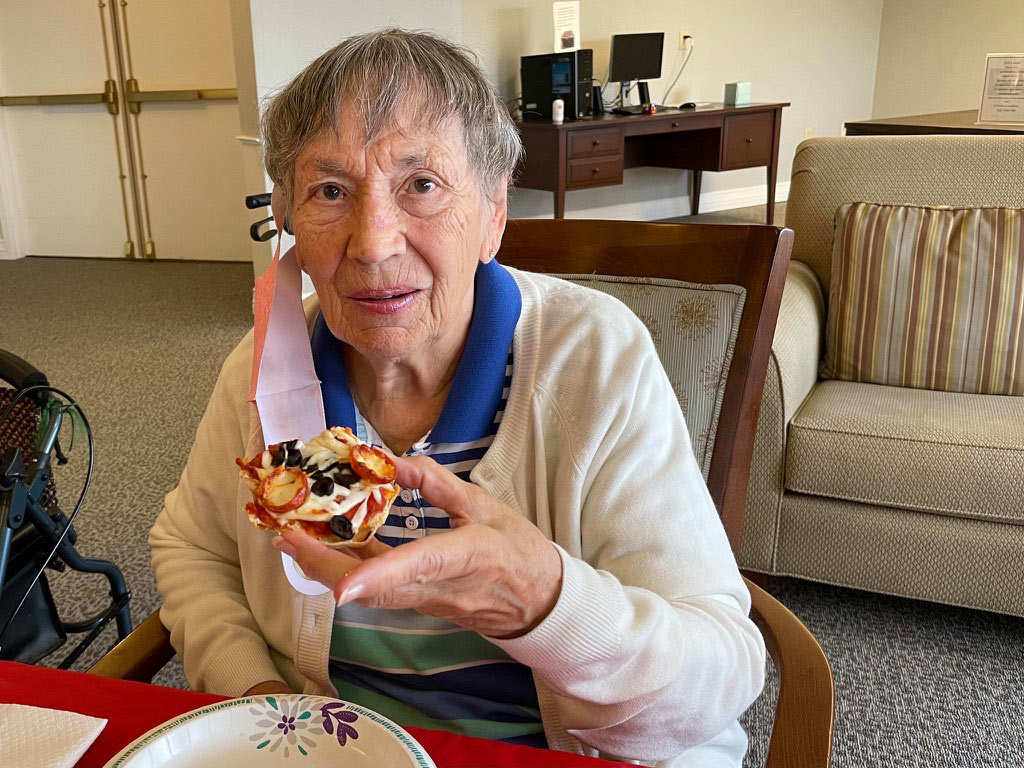 Please join us on Facebook so that you don't miss any of the festivities. Activities vary by location, so be sure to keep an eye on the hashtag #FoodieFriday to see what is happening in all of our communities.
Come take a tour of one of our 38 communities and meet the culinary team at your local Pegasus community!