The Village at Rancho Solano, a Pegasus Senior Living community in Fairfield, will be expanding its services with an additional 26 memory care apartments.
The estimated completion date will be early 2020.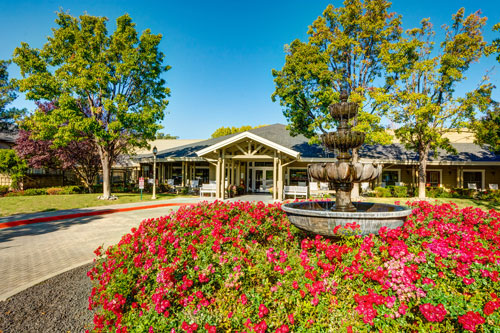 "We are excited to be able to extend our services to more seniors," said James Hall, Executive Director of The Village at Rancho Solano. "It means everything to us as a community to provide individualized service to our memory care residents. We are excited to also be incorporating our Connections memory care program along with the expansion."
The Village at Rancho Solano is one of six Pegasus communities piloting the company's new Connections program created specifically for memory care. The program uses current worldwide research, holistic methods, and a proactive approach to enrich residents' lives and transform the perception of Alzheimer's and dementia. Services include the award-winning therapeutic music program SingFit, the brain-healthy MIND diet, and maximizing residents' environment with soothing sounds and aromas.
Our exciting news was also featured on Senior Housing News!