Read about the holiday festivities our residents have enjoyed year after year.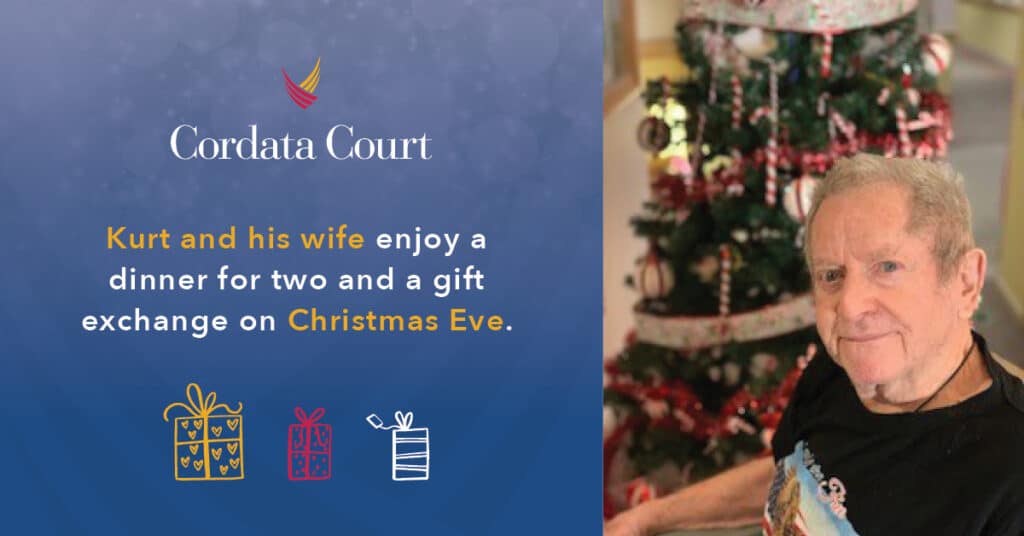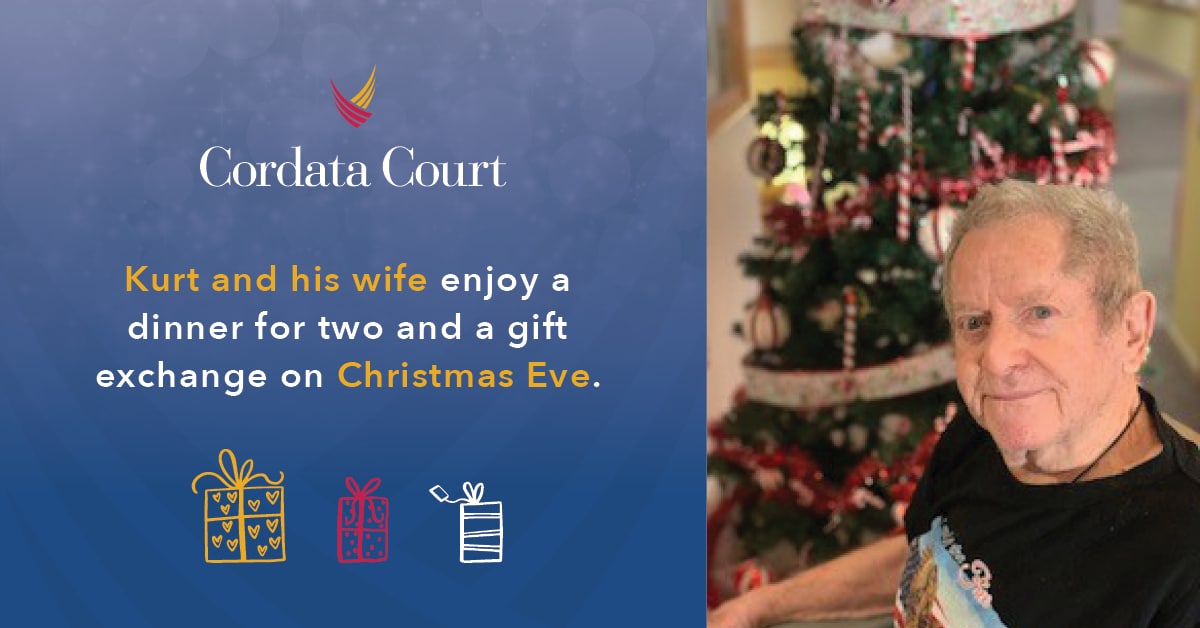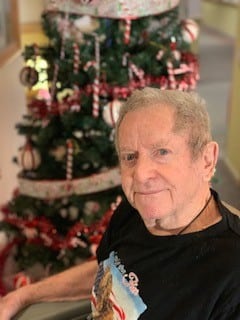 Kurt and his wife enjoy dinner for two and a gift exchange on Christmas Eve.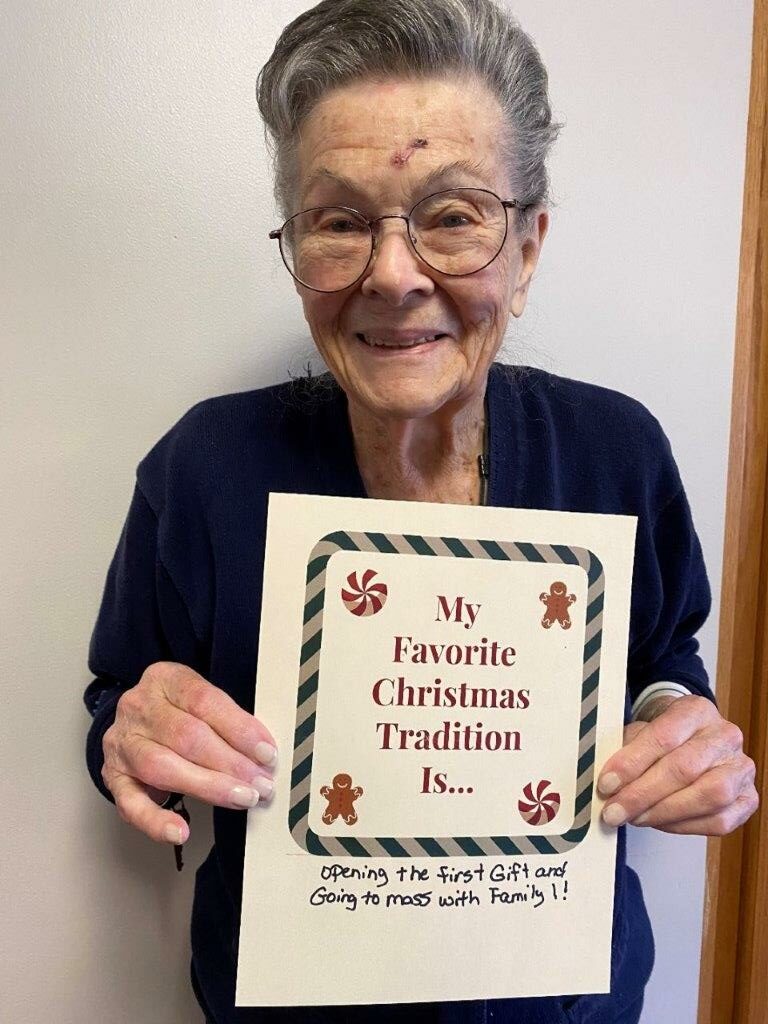 Patricia looks forward to opening the first gift and going to mass on Christmas.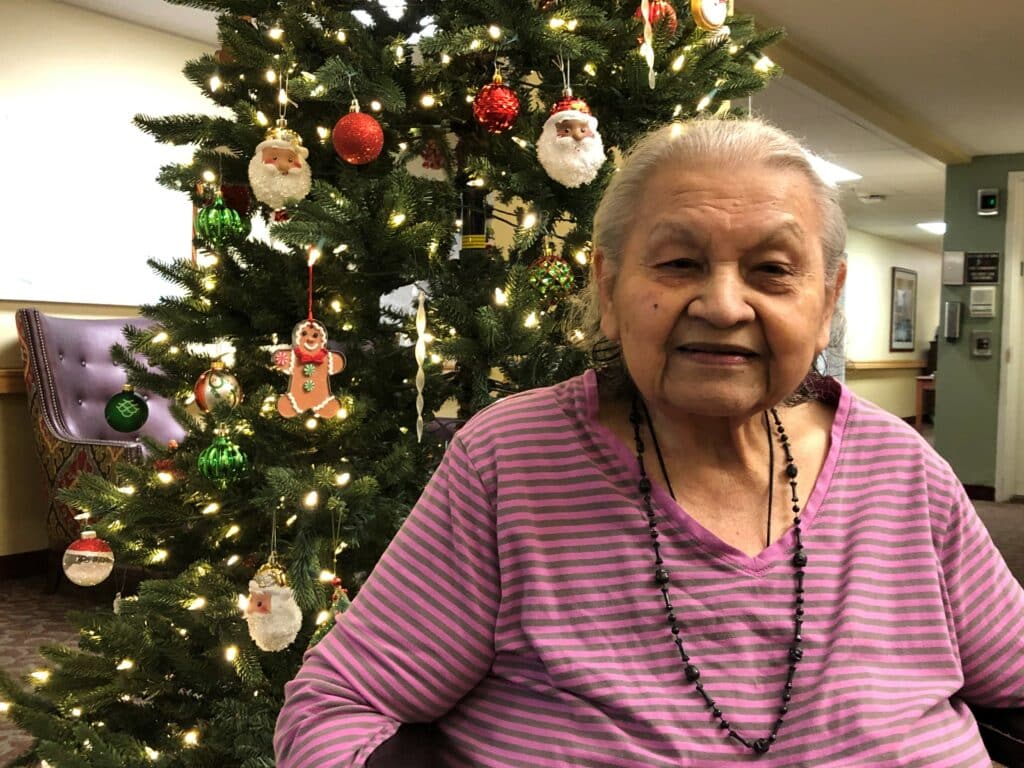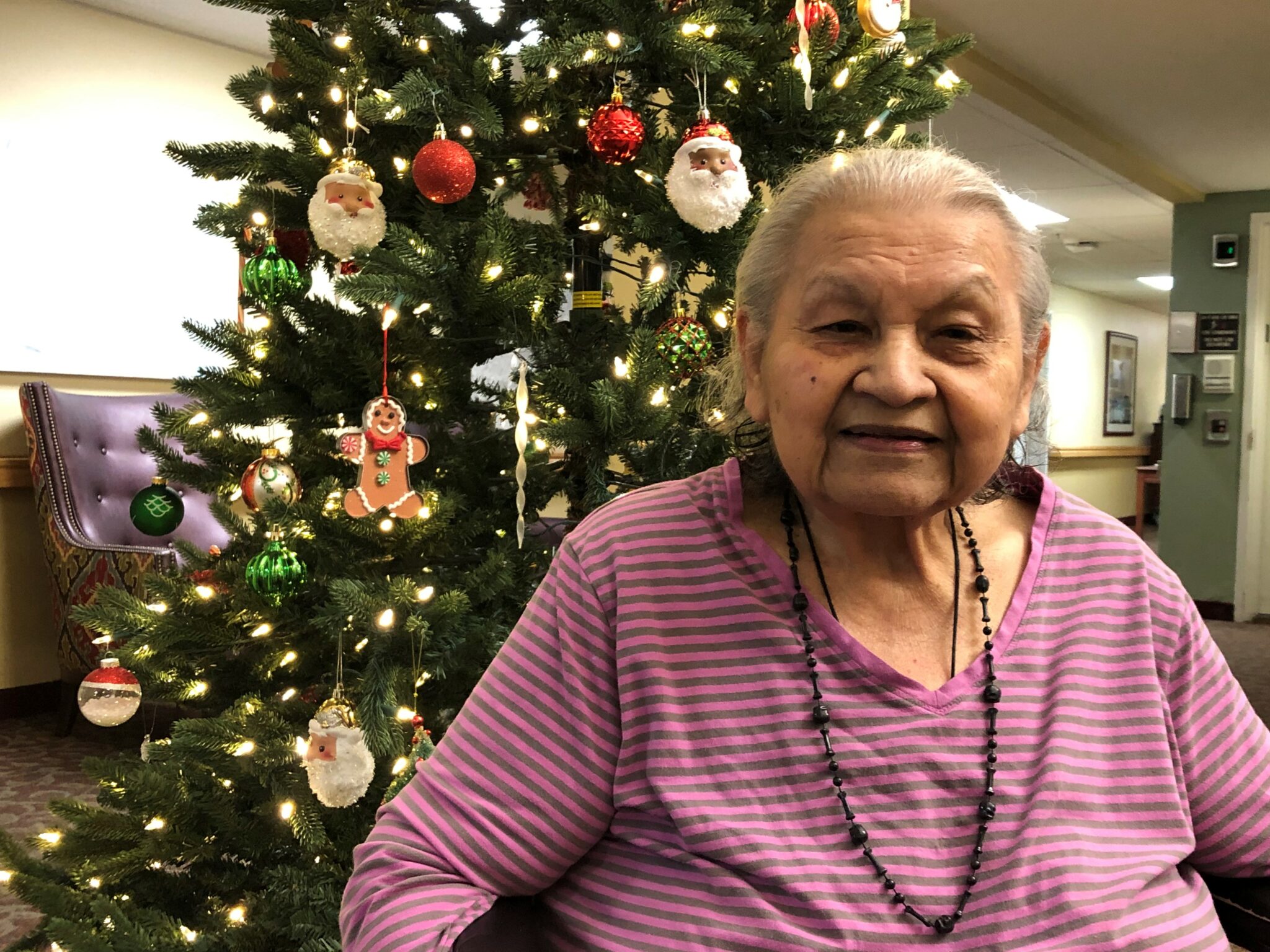 Eva has fond memories of playing in the snow and building a snowman.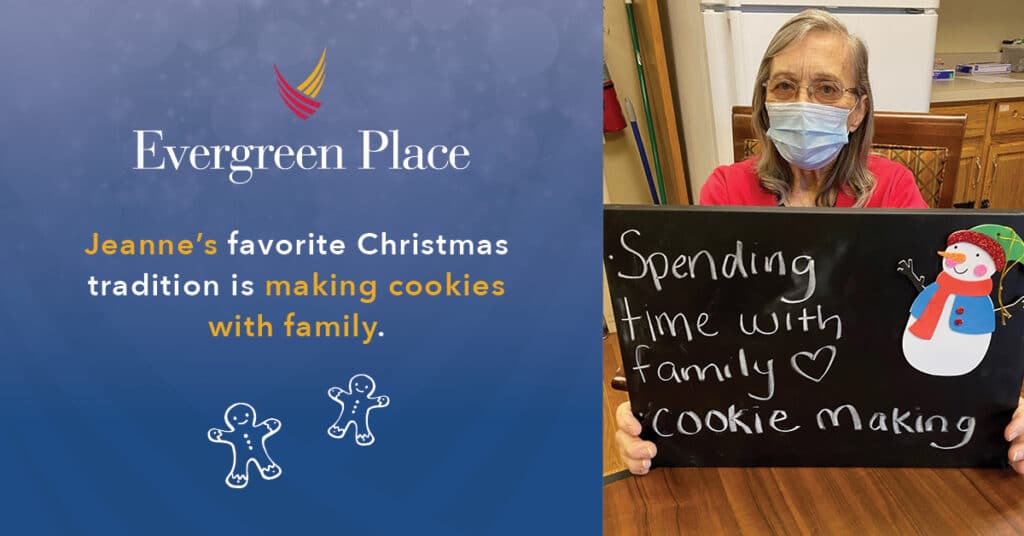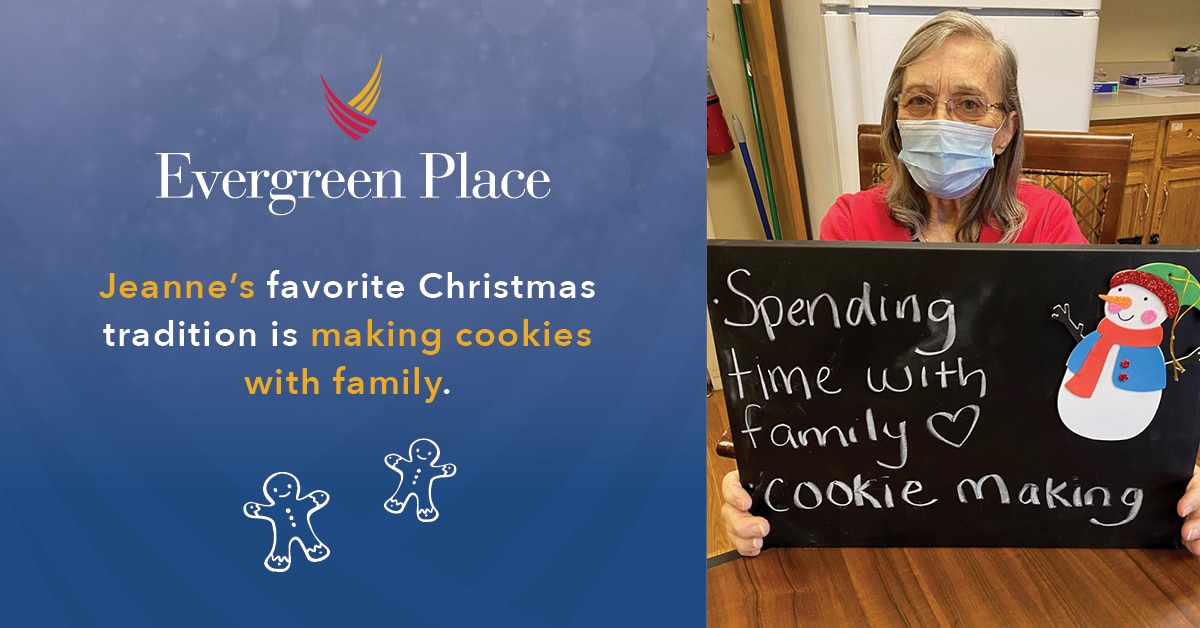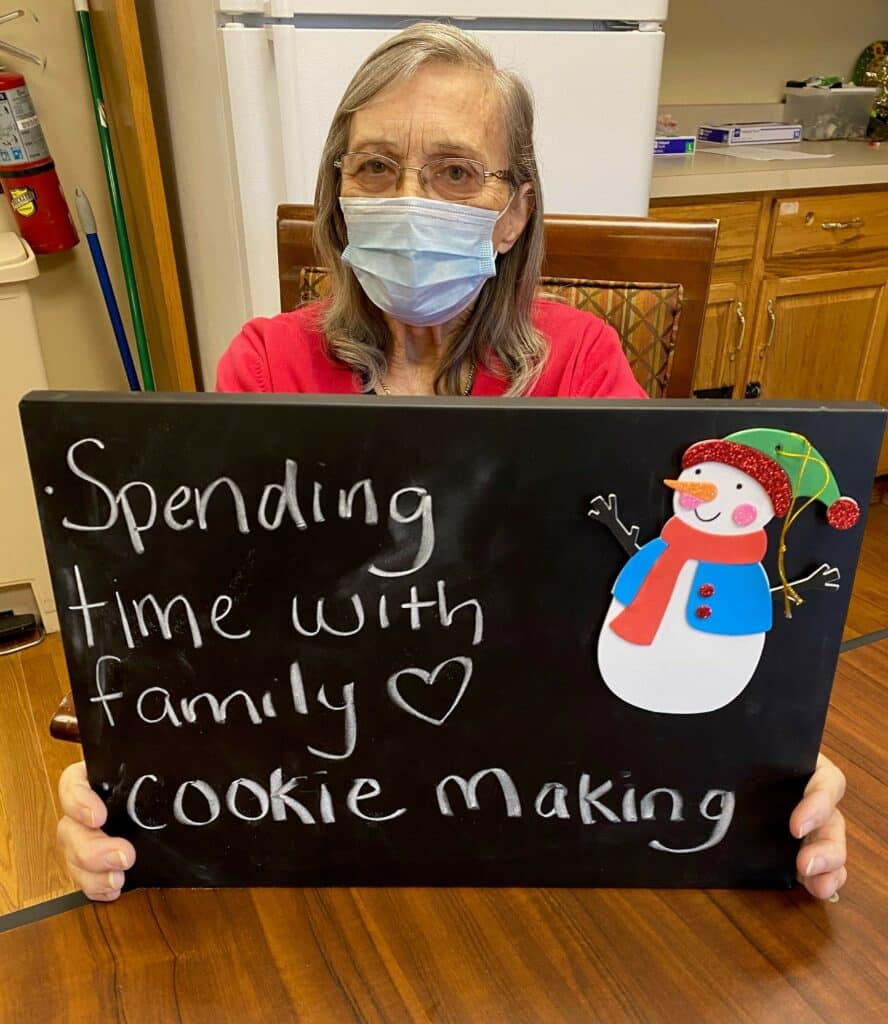 Jeanne's favorite Christmas tradition is making cookies with her family.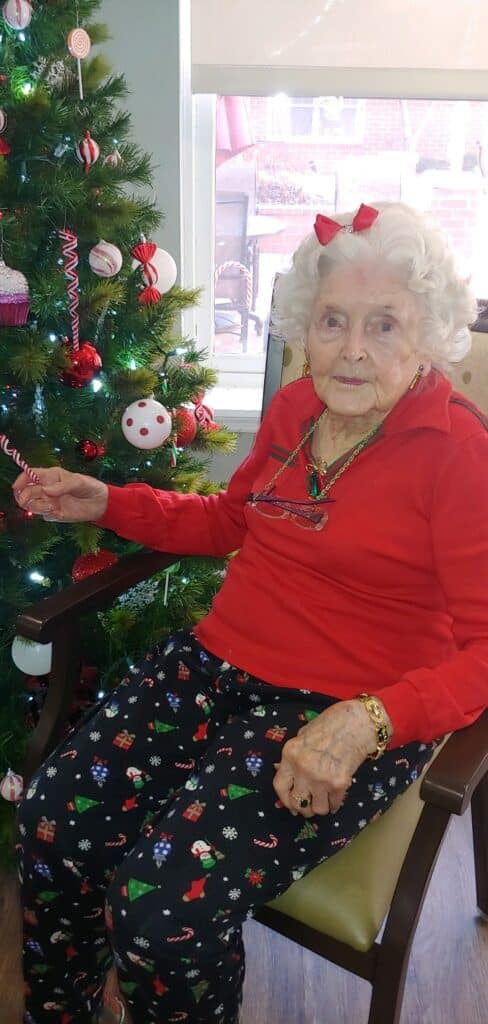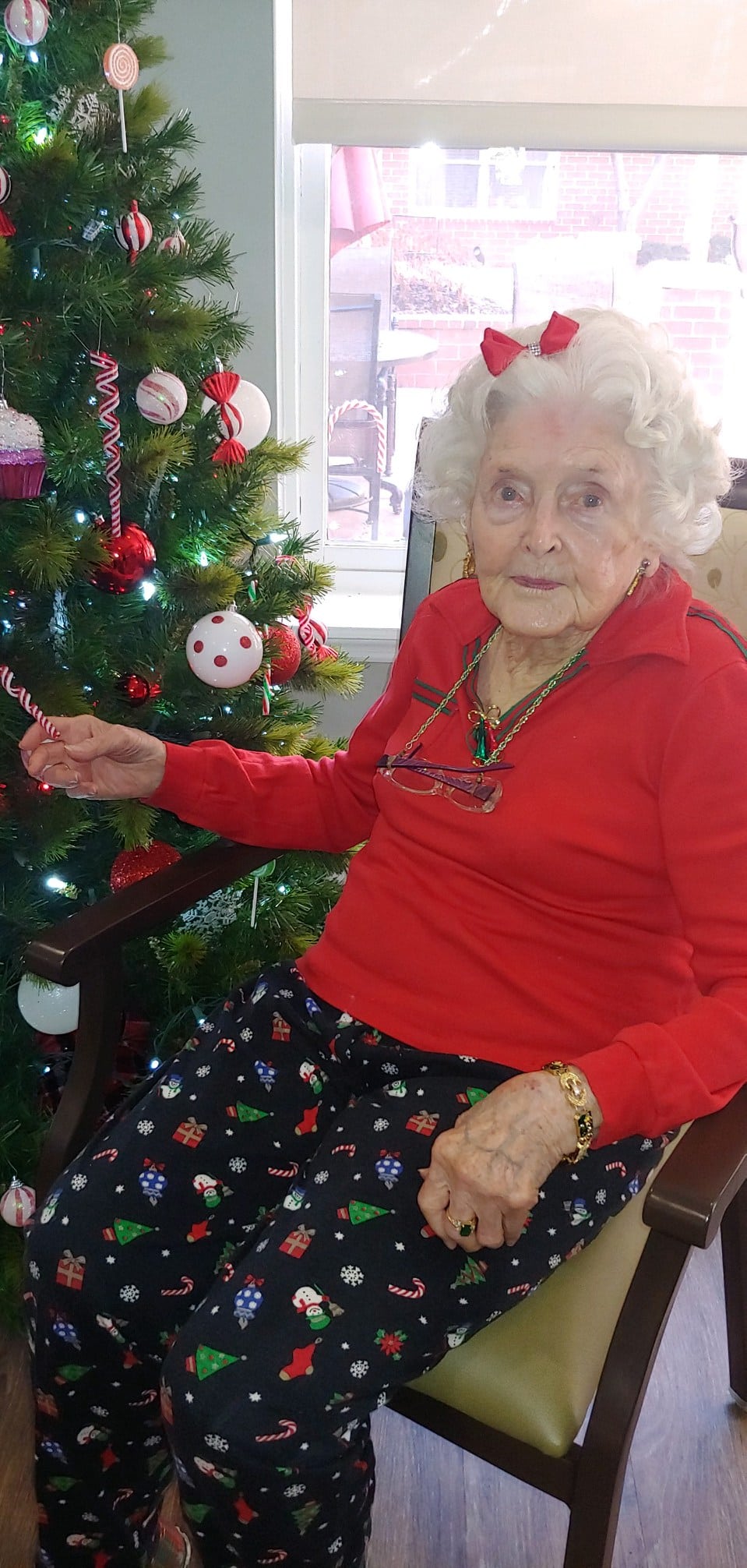 "My 6 siblings and I used to wait until Christmas Eve to decorate the tree. We didn't have lights on the tree until I was 6. They hadn't been invented yet!" —Mitzi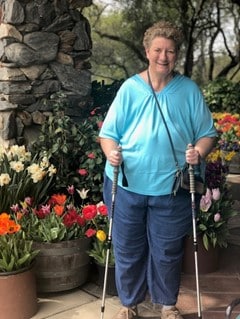 Kathy's family celebrates on the Christmas Eve because it was also her mother's birthday. They would open mom's birthday gifts in the morning and Christmas presents after dinner.
Her family also drives to Oregon to pick and cut their own Christmas tree and decorate as a family.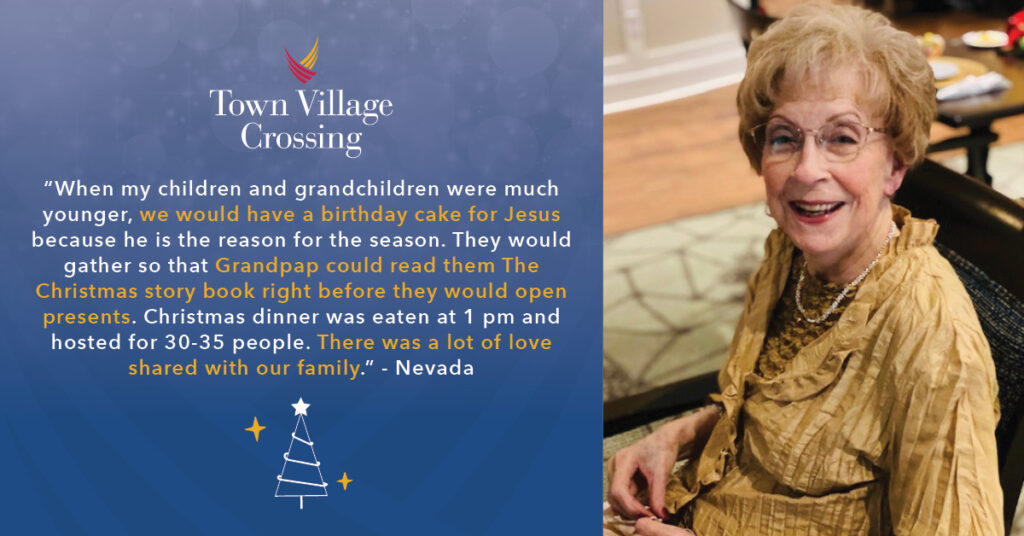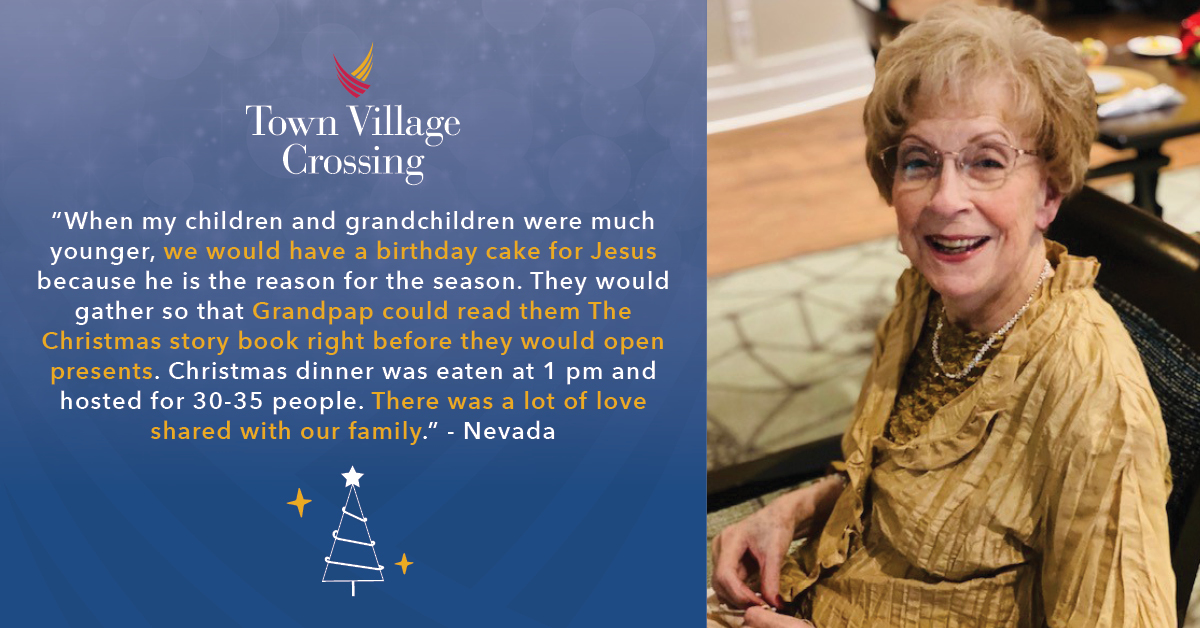 "When my children and grandchildren were much younger, we would have a birthday cake for Jesus because he is the reason for the season. They would gather so that Grandpap could read them The Christmas story book right before they would open presents. Christmas dinner was eaten at 1 pm and hosted for 30-35 people. There was a lot of love shared with our family." — Nevada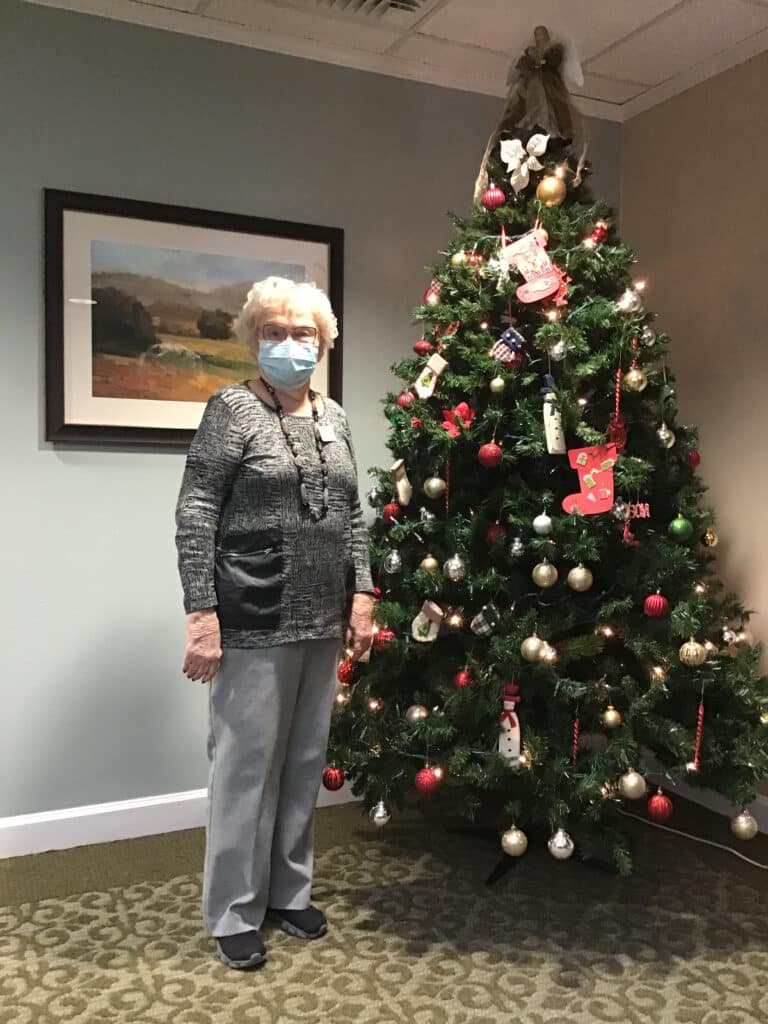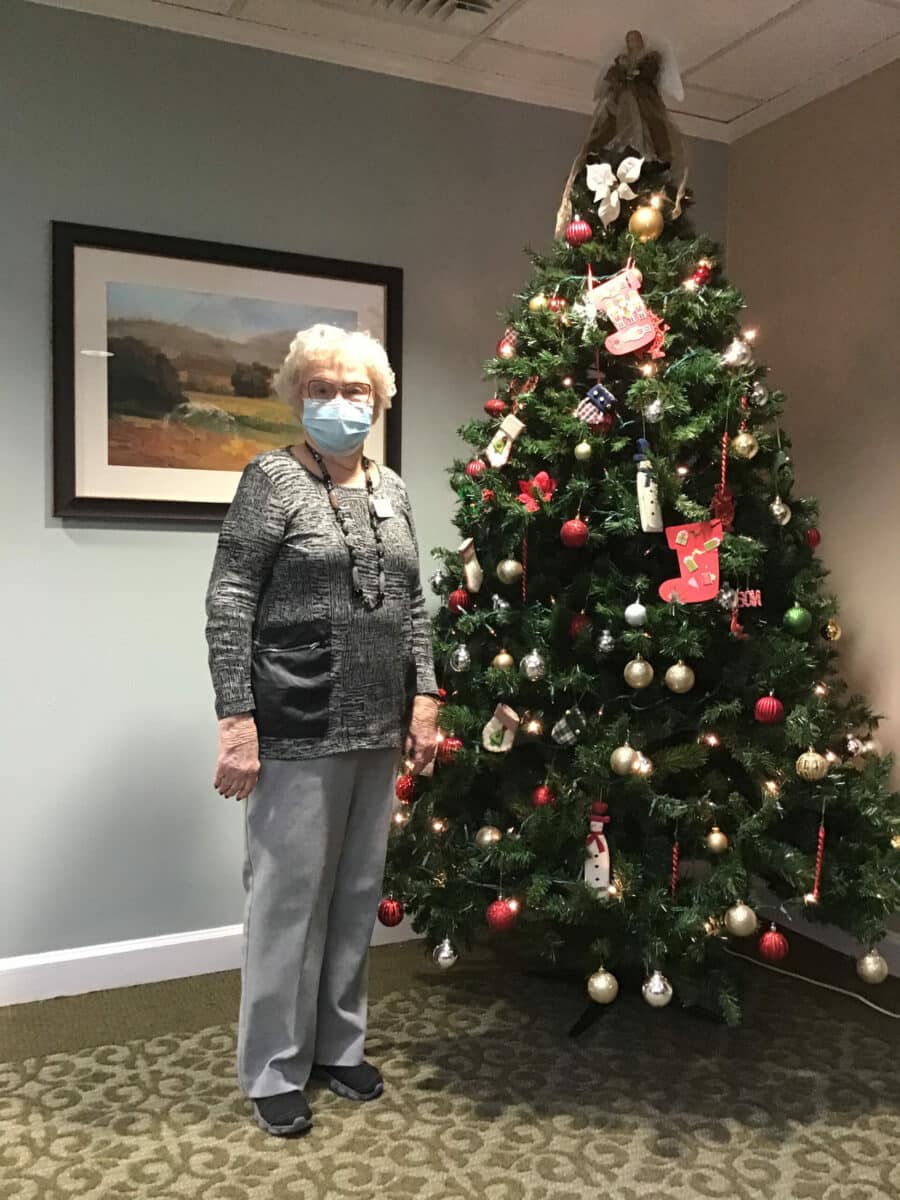 Lawana enjoys cooking a big Christmas dinner for her family.
The Farrington at Tanglewood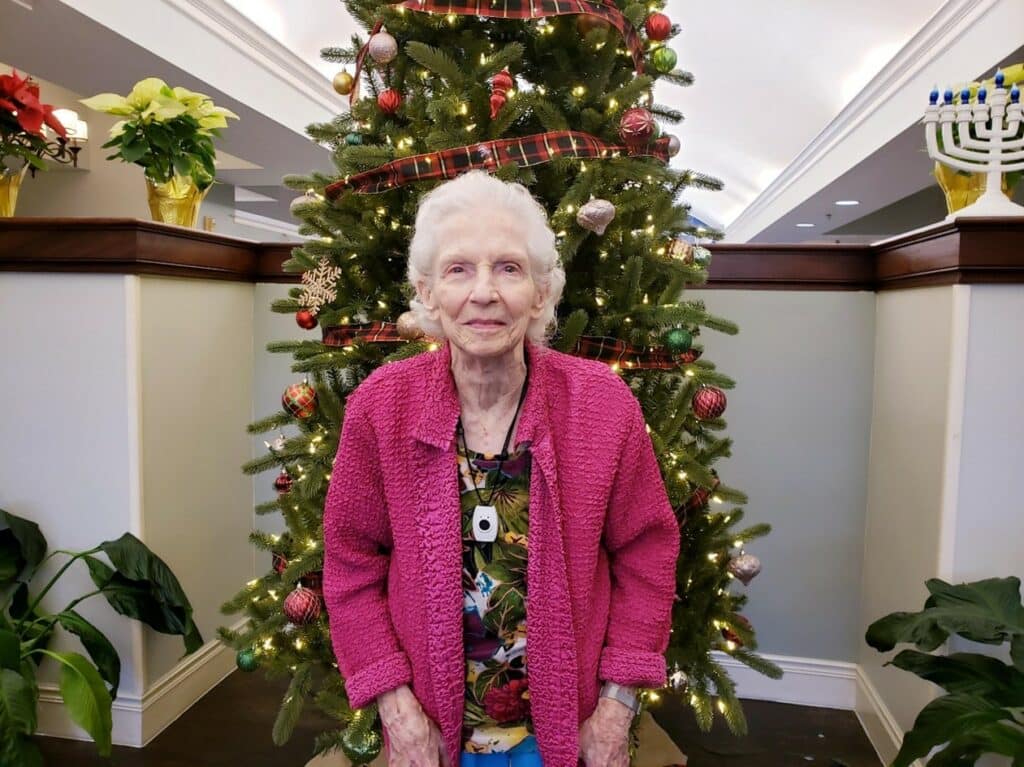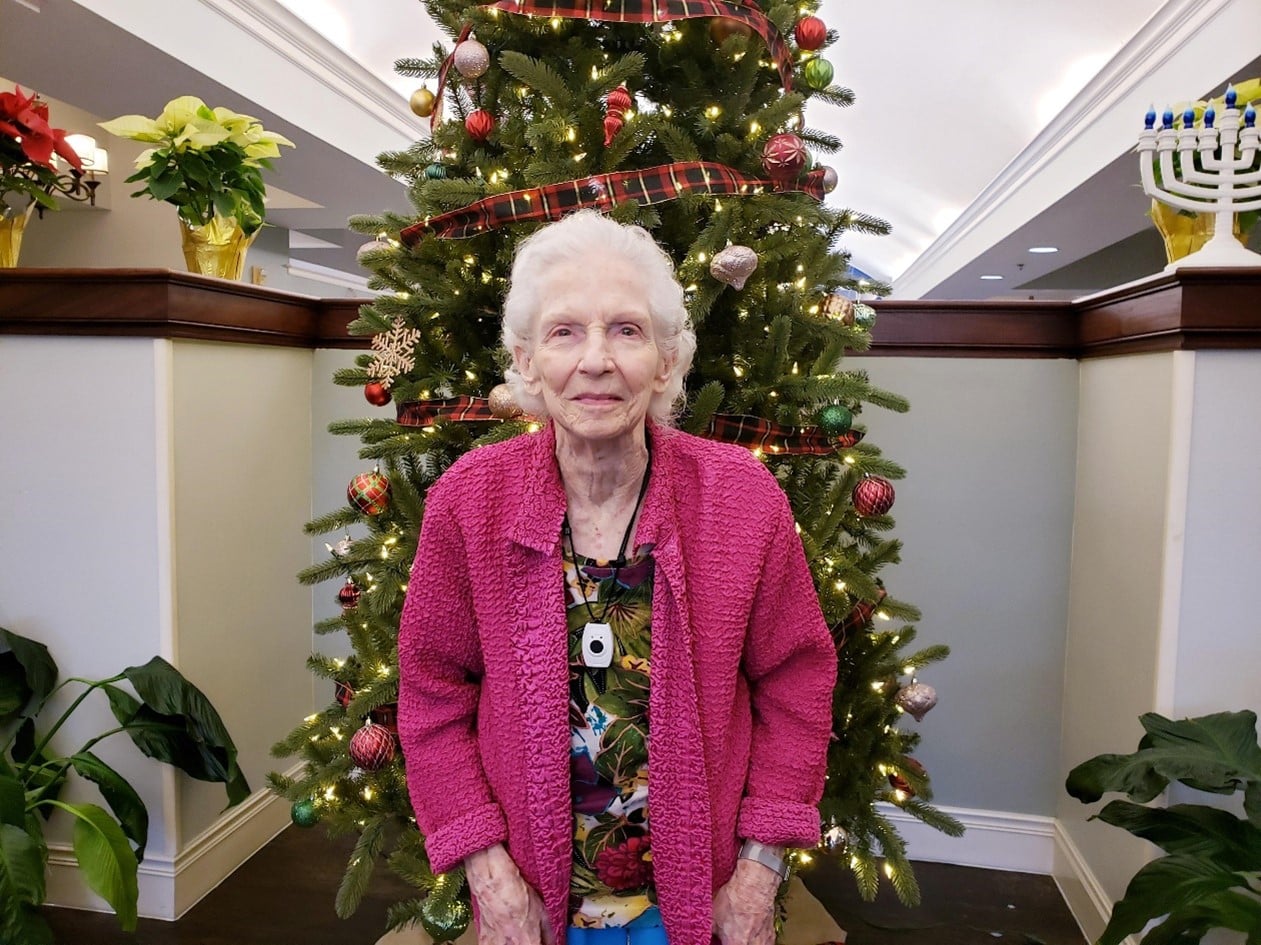 Marjorie has fun decorating the tree and spending time with her family on Christmas, so since she moved in she loves watching us put up the Christmas tree, and putting an ornament every year.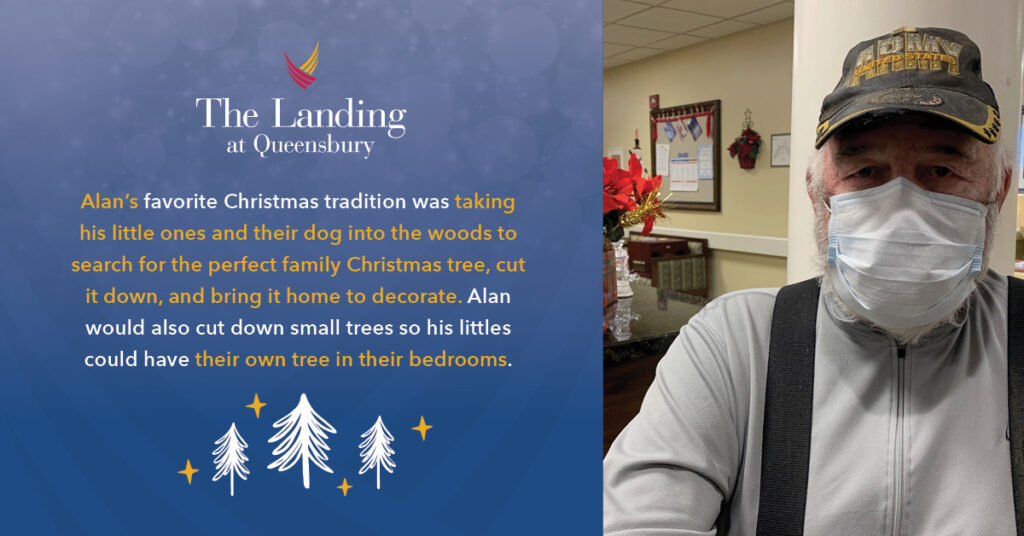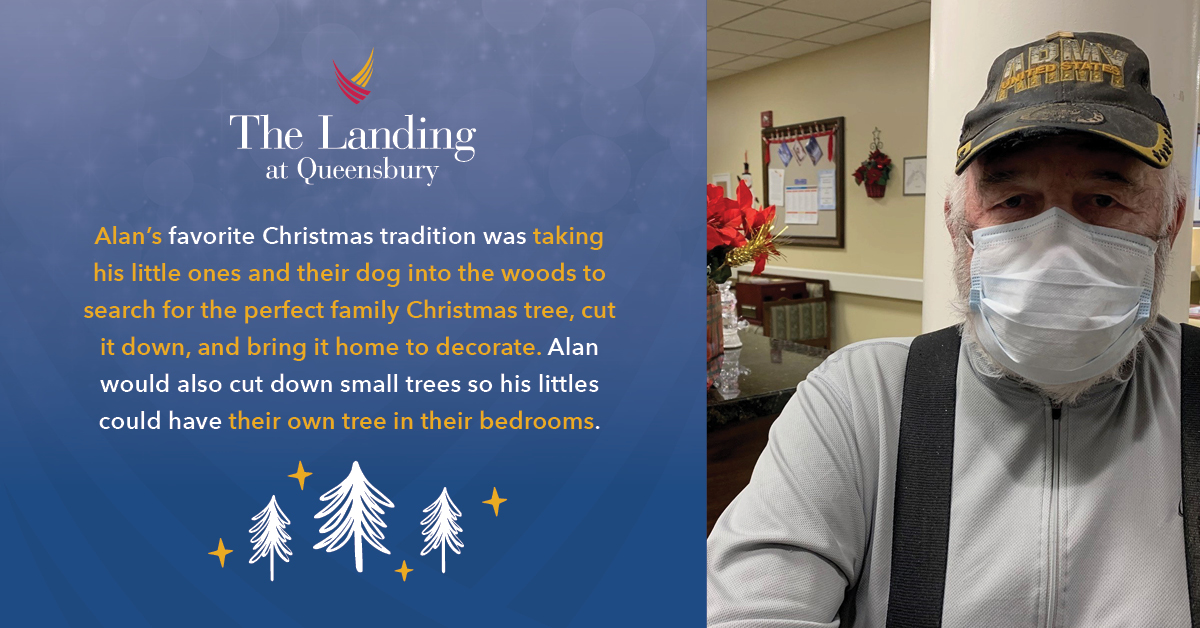 The Landing at Queensbury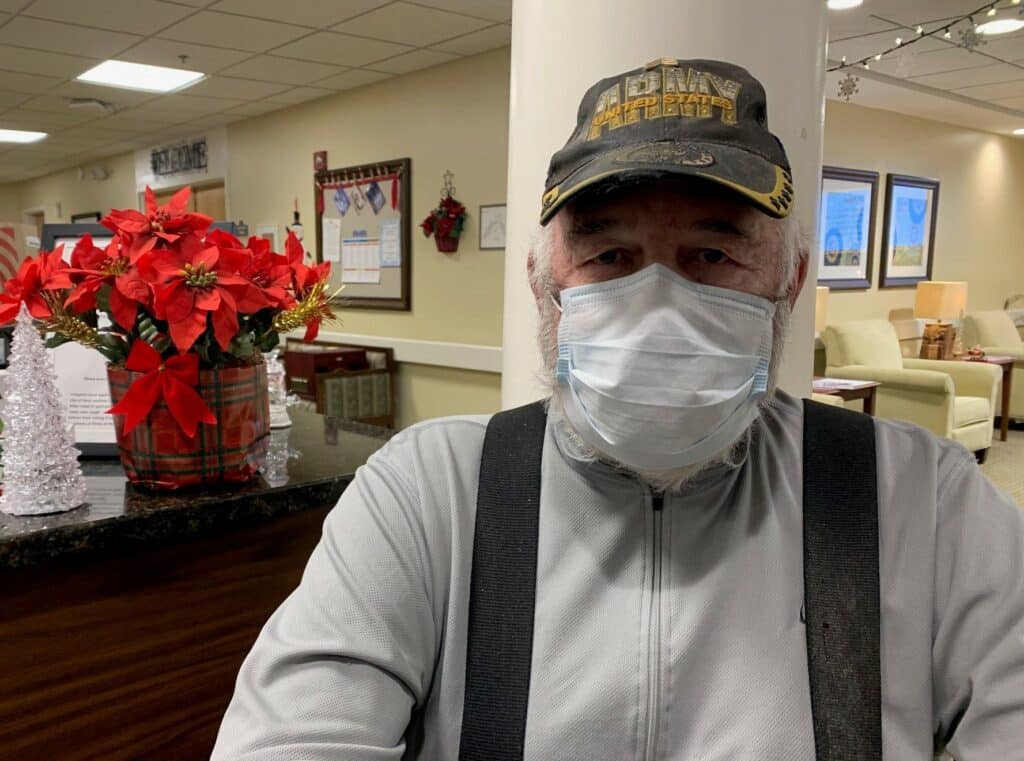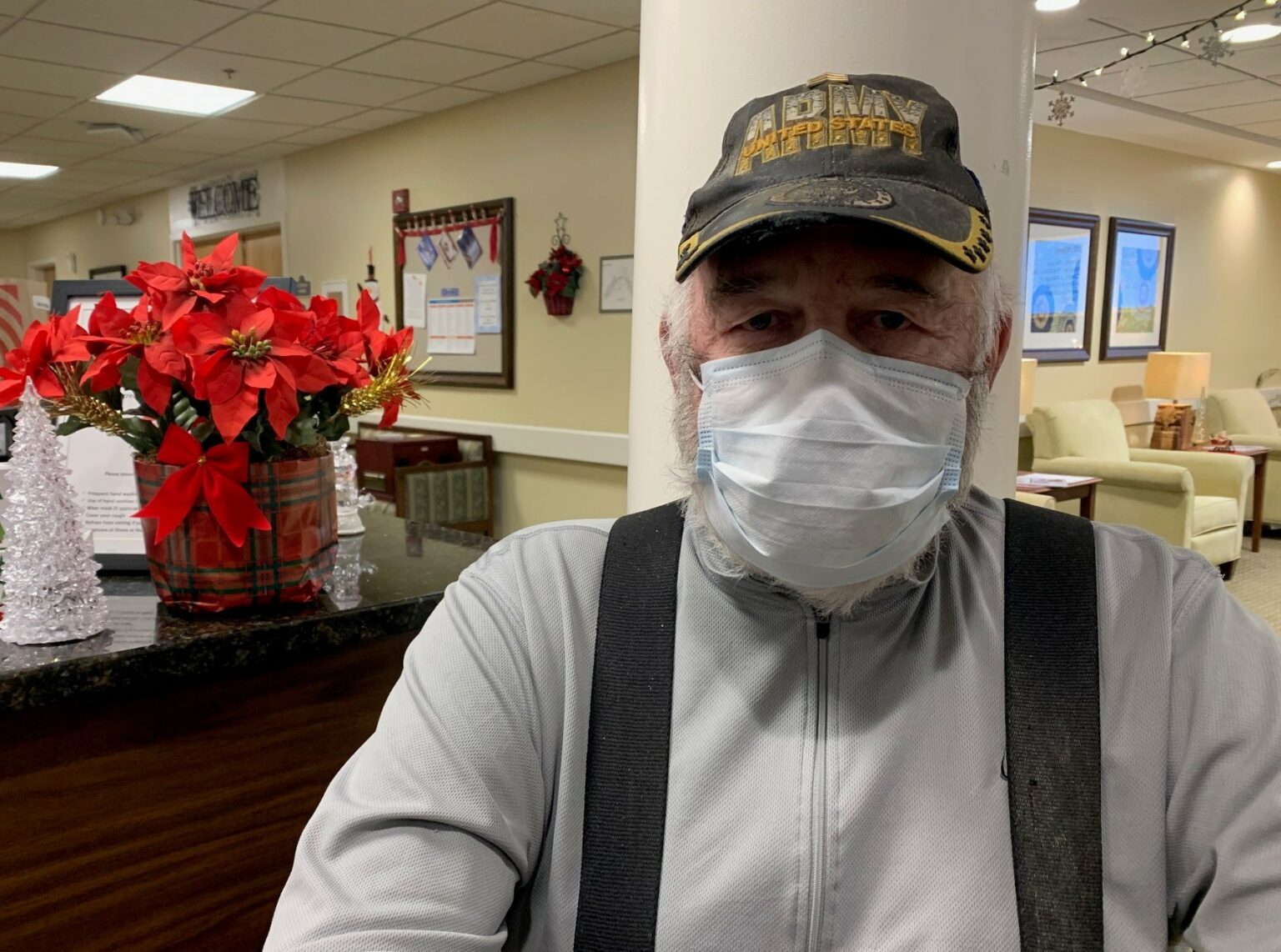 Alan's favorite Christmas tradition was taking his "Little Ones" and their dog into the woods to search for the perfect family Christmas tree, cut it down, and bring it home to decorate. Alan would also cut down small trees so his "Littles" could have their own tree in their bedrooms.
The Courtyards at Mountain View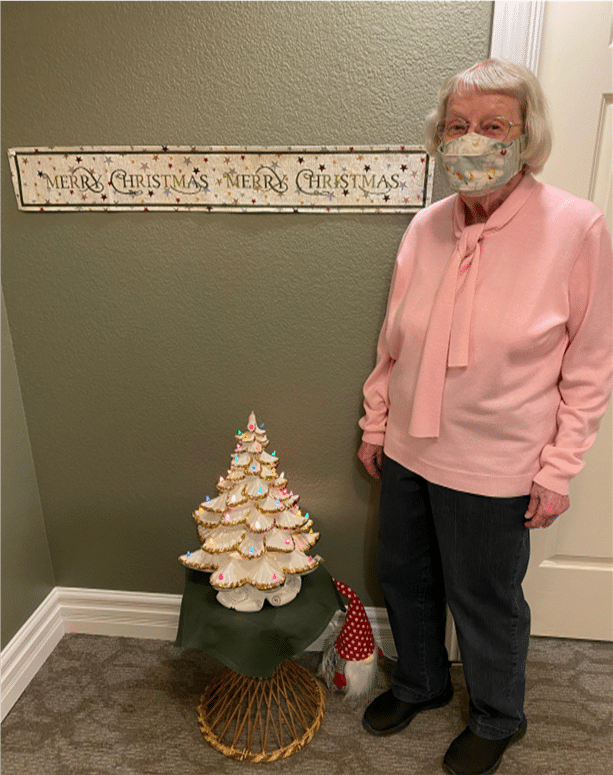 Dottie Ambler has owned a beautifully hand-made Christmas Tree since the early 50's. It was made by her early husband's mother. It was always a great touch for her holidays.
"My favorite holiday tradition is spending time with the whole family." — Mary Kate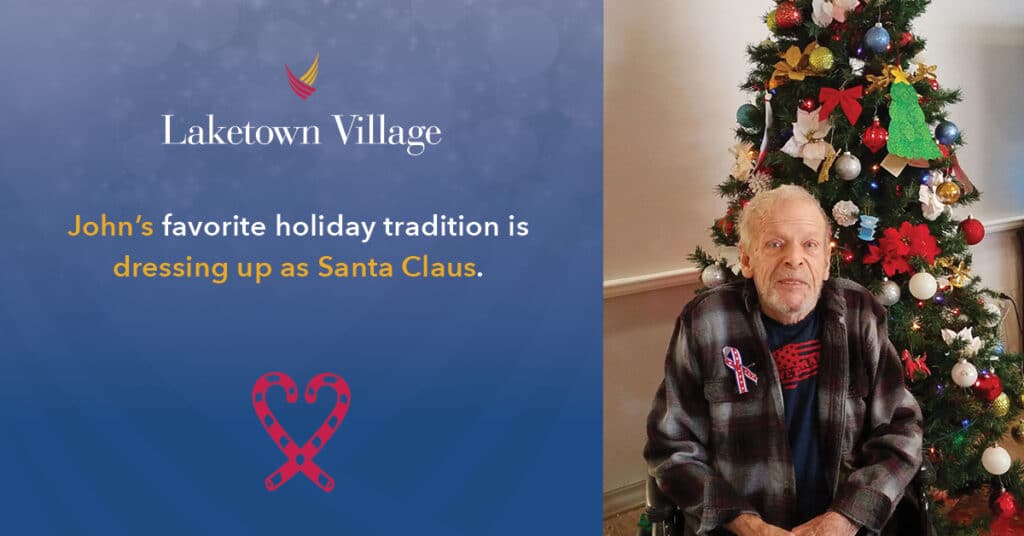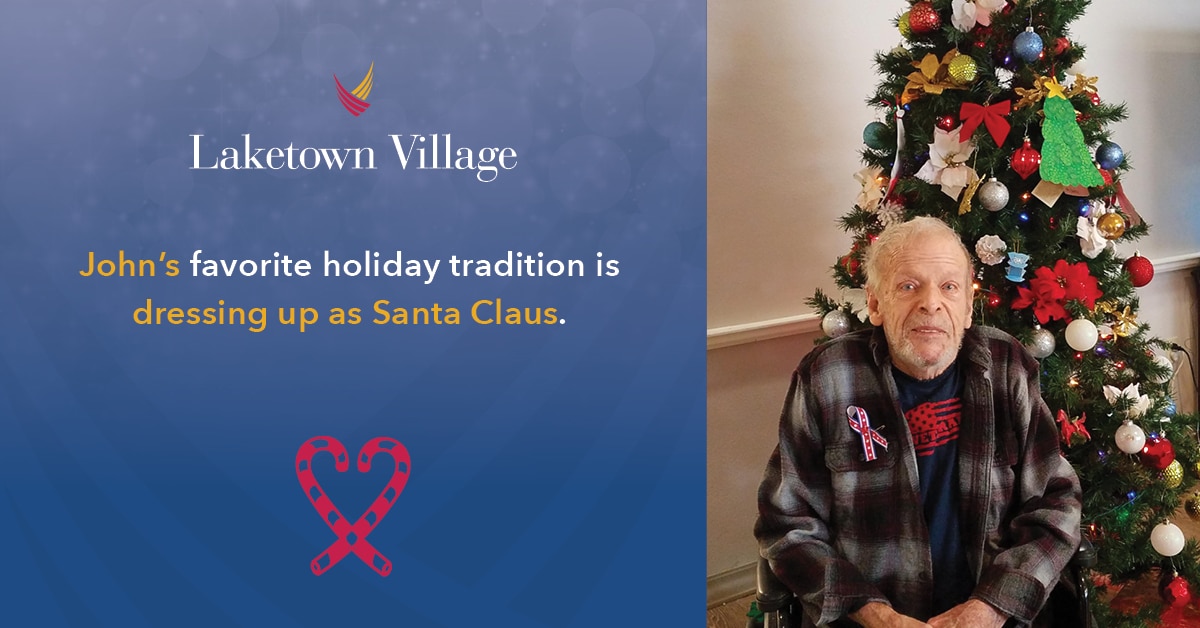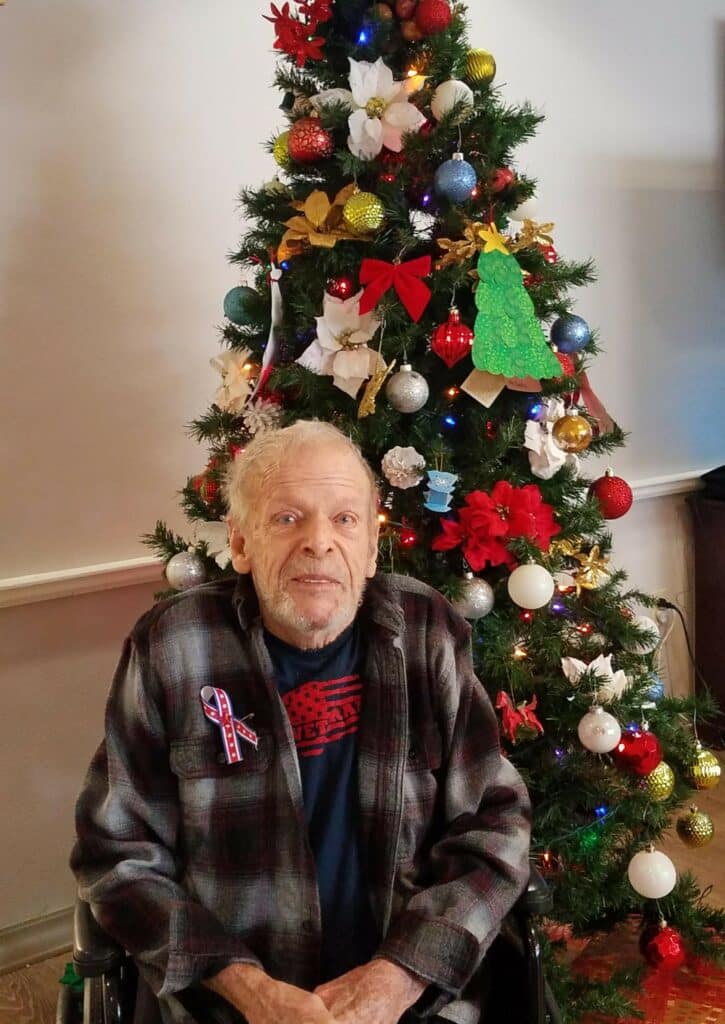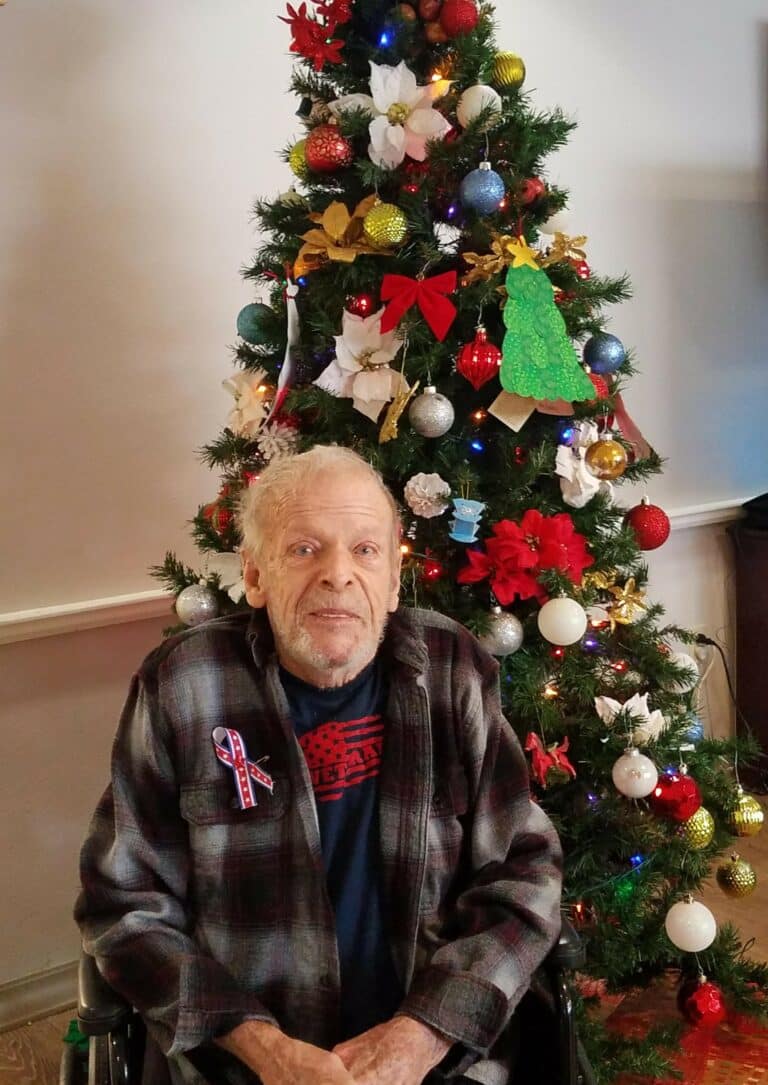 John's favorite holiday tradition is dressing up as Santa Claus.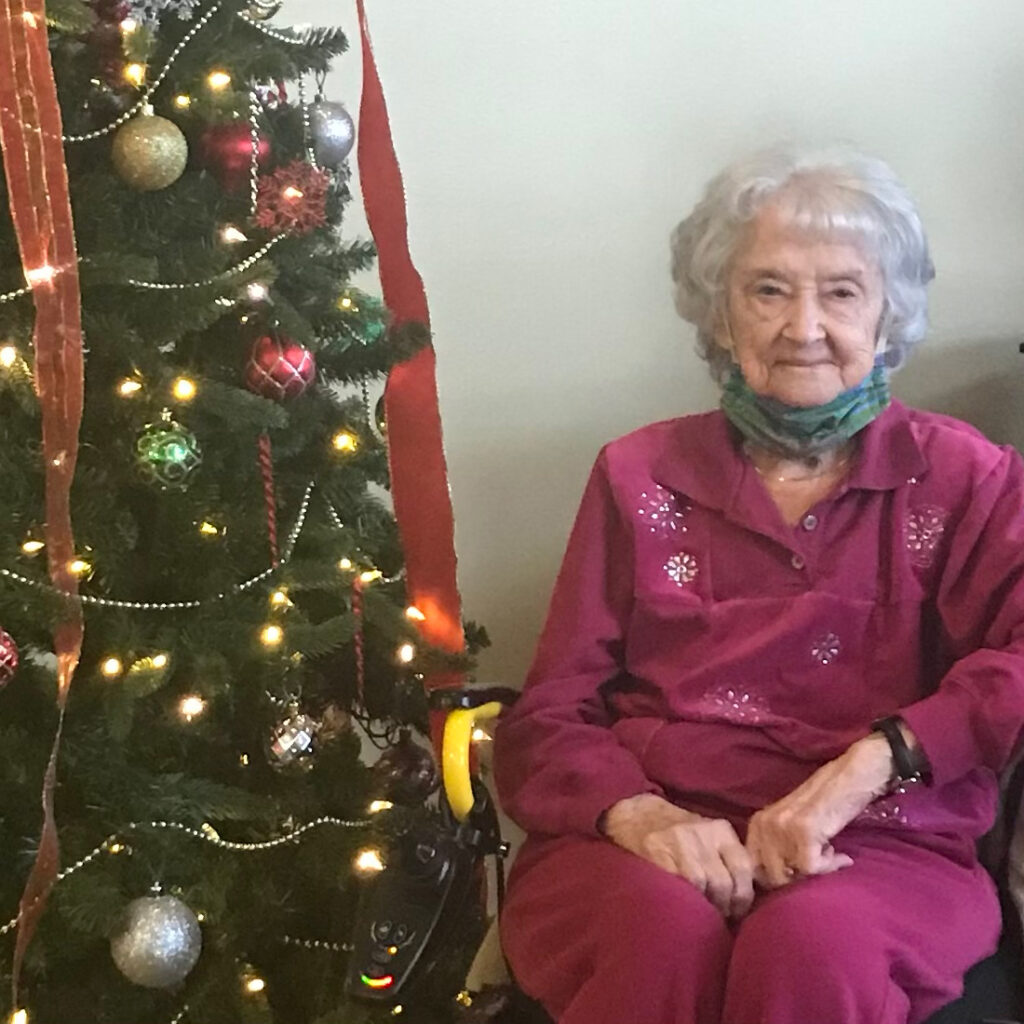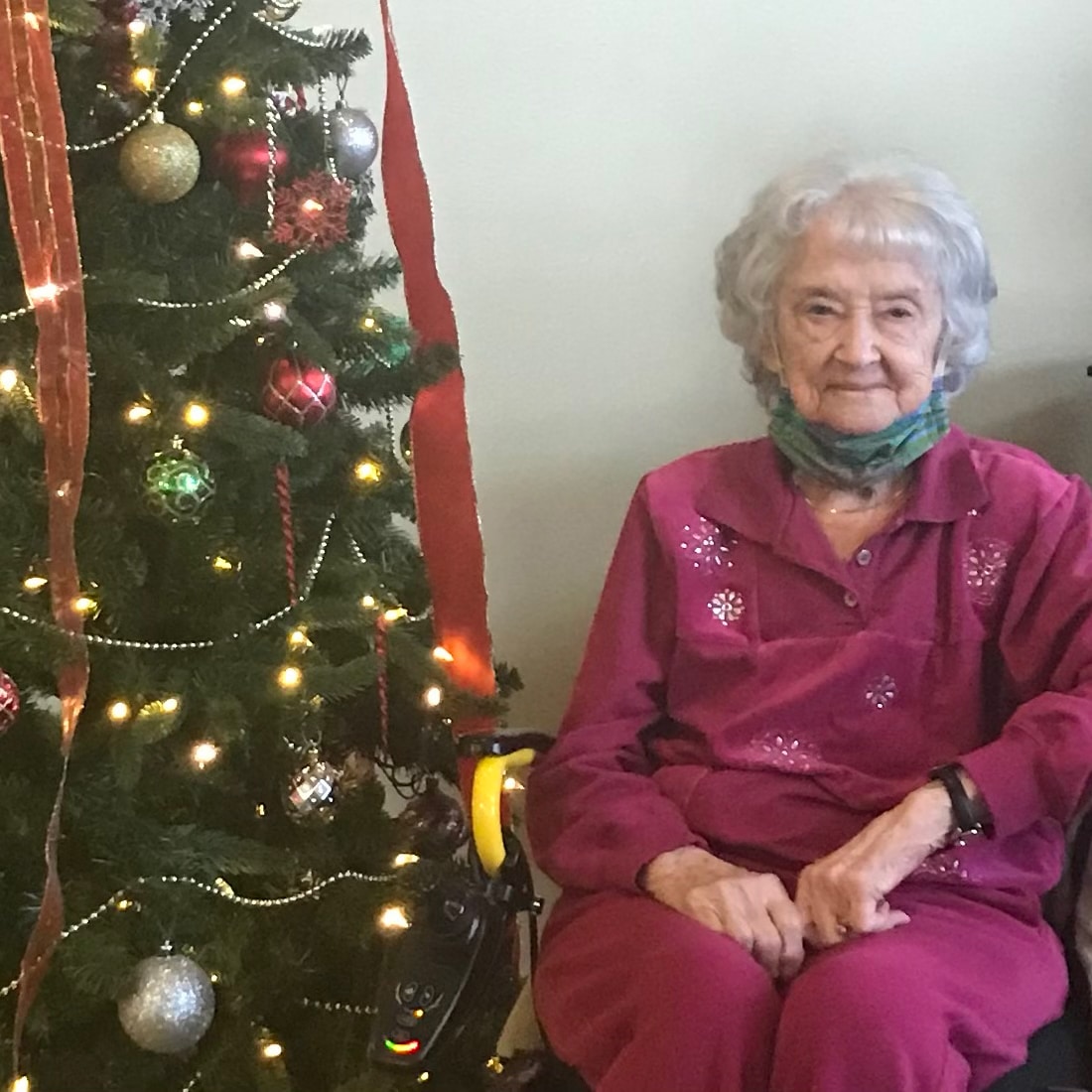 "My favorite holiday memory is going out with my dad in the forest to cut down our annual Christmas tree." — Lois