Get to Know South Hill Village's Memory Care Director
Jasmina Alimanovic has filled many roles throughout her 15 years at South Hill Village, ranging from caregiver, supervisor, Resident Care Coordinator, and now Memory Care Director!
Along with her fellow associates, how has Jasmina contributed to our community?
Spokane senior living community South Hill Village is proud to have such a passionate team, featuring many tenured staff; some caregivers have been at the community for 5, 10, even 15 years!  Jasmina's many years working in the community are a testament to South Hill Village's strong team and associates' commitment to caring for residents.
What is our Memory Care Director's background?
Jasmina and her husband Elvedin are originally from Bosnia and Herzegovina (Sarajevo). Shortly prior to moving to the United States, Jasmina married Elvedin, who goes by Dino for short and works for HVAC at nearby Gonzaga University. Earlier this year in February marked their 20-year anniversary, and it has also been 20 years since settling in Spokane, Washington. "I traveled to other states, but I liked Washington the most," says Jasmina.
Upon moving to Spokane, Jasmina began applying to jobs she thought would help her improve her English. "I started working in memory care because I thought that would help me learn English, and I love being around the elderly," says Jasmina. But at first, Jasmina was nervous about becoming a caregiver for seniors. "I was scared. At that time, I did not know any English; even writing people's names was so hard for me," Jasmina reflects. "But day by day, I found myself becoming more interested in dementia. Dementia inspired me to work and stay here."
Not only did Jasmina improve her English skills by communicating with the dementia residents, but she also discovered that her own experience coming from another country was helping ease the seniors' cognitive impairment. "When the residents hear my accent and ask where I'm from, it opens up conversation," says Jasmina. "This is good for them because they're thinking about other places."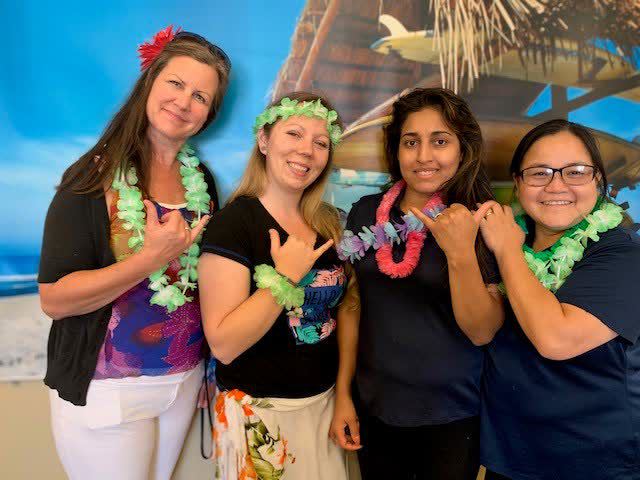 In addition to some fellow Bosnians, South Hill Village's international character is made up by Ethiopians, Ukrainians, Russians, Iraqis, Afghanistanis, Pakistanis, and Chamorros. "All these different people make the environment unique and fun to be around," says Jasmina. "We talk about different cultures, dancing, singing, food, and so on. Everyone is respectful and enjoys sharing their culture with the rest of the team and residents." The multicultural environment at South Hill Village certainly enriches the memory care residents' experience.
How does Jasmina help our residents stay active?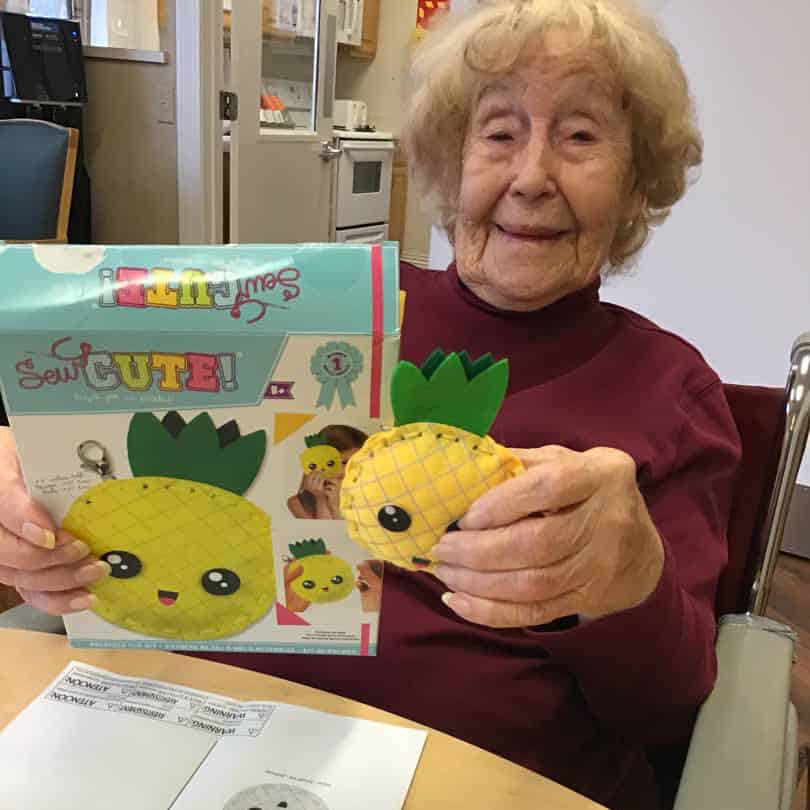 Other activities our memory care residents enjoy are bingo, crafts, baking, and getting their hair and nails done. The residents also enjoy hand massages and receiving warm, fragrant towels before dinner. These are just a couple examples of aromatherapy activities that are not only relaxing, but also stimulate memory. Distributing the warm towels prior to dinner helps memory care residents form new memories associated with mealtime. The memory care residents' favorite activity, however, is SingFit, the award-winning therapeutic music program. SingFit sparks positive emotions and re-builds weakened mental functions, overall improving the wellbeing of our seniors living in South Hill Village's memory care cottages.
How do our associates maintain a positive atmosphere throughout our memory care cottages?
South Hill Village has four memory care cottages, each of which has two caregivers. The cottages are close-knit and intimate, as the caregivers assigned to each cottage have more time to form meaningful relationships with the residents and build activities catered specifically to the residents' interests and needs. According to Jasmina, the primary goal in South Hill Village Memory Care is to build a connection between employees, residents, and their families. The rest of the staff at South Hill Village often hear from family members how impressed they are with the caregivers running the memory care cottages.
"We have such a family home feeling in memory care, and they work really hard to care for these people," says South Hill Village's Executive Director. "They can tell anyone highly detailed information about the residents, and they are very loving towards them. They go above and beyond forming a personal relationship with the residents, and it is little things like that which make the difference. They make things personal."
Jasmina's leadership and commitment to fostering a family environment among the staff and residents at South Hill Village has truly made an enormous impact on improving the lives of everyone in the community. "Even when I am home, I wonder if everything is okay and hope everyone is happy," says Jasmina. This sentiment applies both to the residents as well as the caregivers
Who does Jasmina see at the end of each day?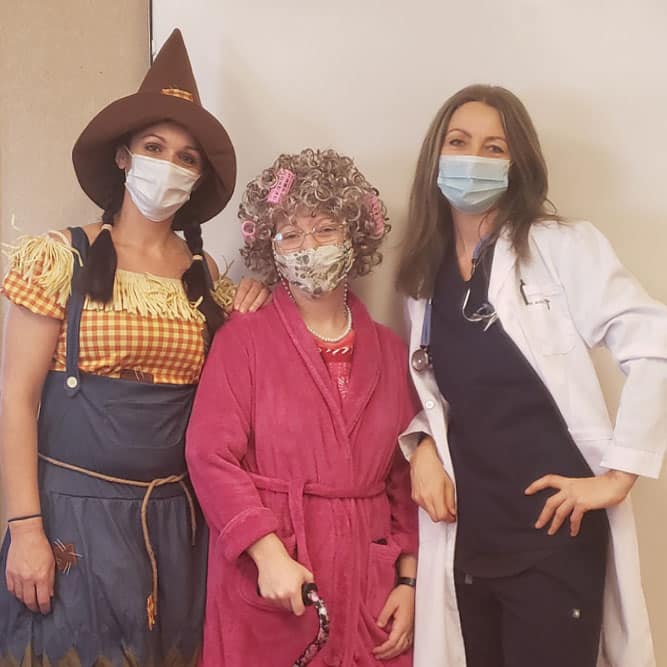 Unsurprisingly, Jasmina's dedication to family extends beyond her work family to her own family back home. "Being with my family makes me happy," says Jasmina. Jasmina and her husband Elvedin have four children: Adela, Elma, Azra, and Hamza. Adela, 18, is in her first year of college at Gonzaga University. Elma, Jasmina's second child, turned 16 earlier this year and is a junior in high school. Azra, Jasmina's third daughter, turned 13 in June and is in 8th grade. Hamza, Jasmina's first son, was born in 2012, and is now an 8-year-old in 3rd grade."However, our family didn't stop after Hamza," says Jasmina. "We decided in 2017 to adopt a German Shepherd puppy and name him Rex. Now that our family is complete, we love to spend time together."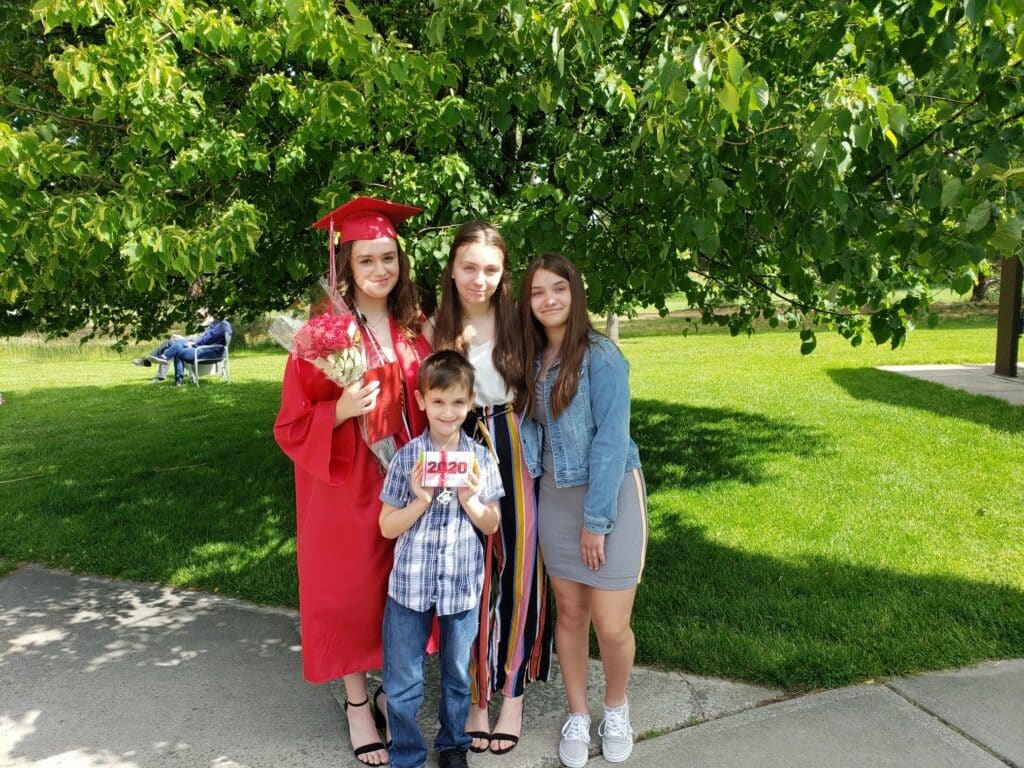 The Alimanovic family enjoys weekend camping trips and occasionally traveling. "Earlier this year we went to Canada," says Jasmina. "With everything being different due to COVID this year, though, we have been staying home and watching more movies." Jasmina enjoys spending time with her children and helping her youngest Hamza in school. "My family means a lot to me and I love them very much," says Jasmina.
How did Jasmina and her team succeed in their response to the COVID-19 pandemic?
Regarding the community's response to COVID-19, Jasmina says at first the staff was a bit shocked. "After all, a big change was going on. We all had to get used to social distancing, wearing masks and many new protocols," says Jasmina. "Each of these had a unique challenge." Prior to the coronavirus pandemic, group activities including karaoke and bingo nights were very popular. "The social distancing made it harder to have the residents do activities together," says Jasmina. "All the employees wanted to make sure our residents were still happy and that we could bring their spirits up during these tough times."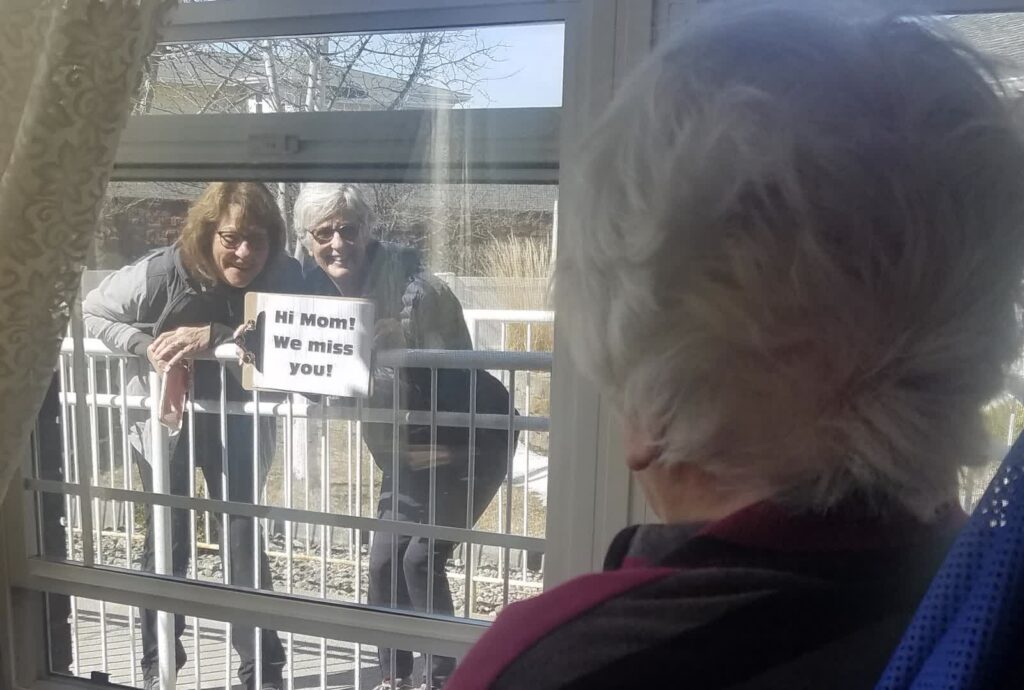 In response to the need to socially distance, the staff arranged more one-on-one activities. "Residents are glad they are able to get manicures, look at photos, solve puzzles, and so on. By creating these one-on-one times, the residents have something to look forward to every day," says Jasmina. "We agree that during a time like COVID, we need to stay positive."
South Hill Village is honored to have such an amazing team devoted not only to our residents' happiness and wellbeing, but to each other as well. "It is all about teamwork," says Jasmina. "I am extremely happy to be part of a community that cares so deeply about one another."
If you are looking for memory care in Spokane, look no further than South Hill Village! We would love to show you how we are enriching seniors' lives every day, despite the challenges brought about by the coronavirus pandemic. Contact us today to schedule a virtual tour!