Broadway Mesa Village's Teresa Hadley puts the art in heart!
Broadway Mesa Village is an assisted living and memory care community in Mesa, AZ. Enriching community activities are carefully curated by the in-house Lifestyles Director.
Who is Teresa Hadley?
Teresa Hadley has been working at Broadway Mesa Village as the Lifestyles Director since 2018.
In her spare time, she is a painter; acrylics are her chosen medium. She has designed posters, murals, and signs over the course of her artistic career, many of which were to celebrate resident birthdays or community events! She even met her husband while painting Christmas windows for a local business.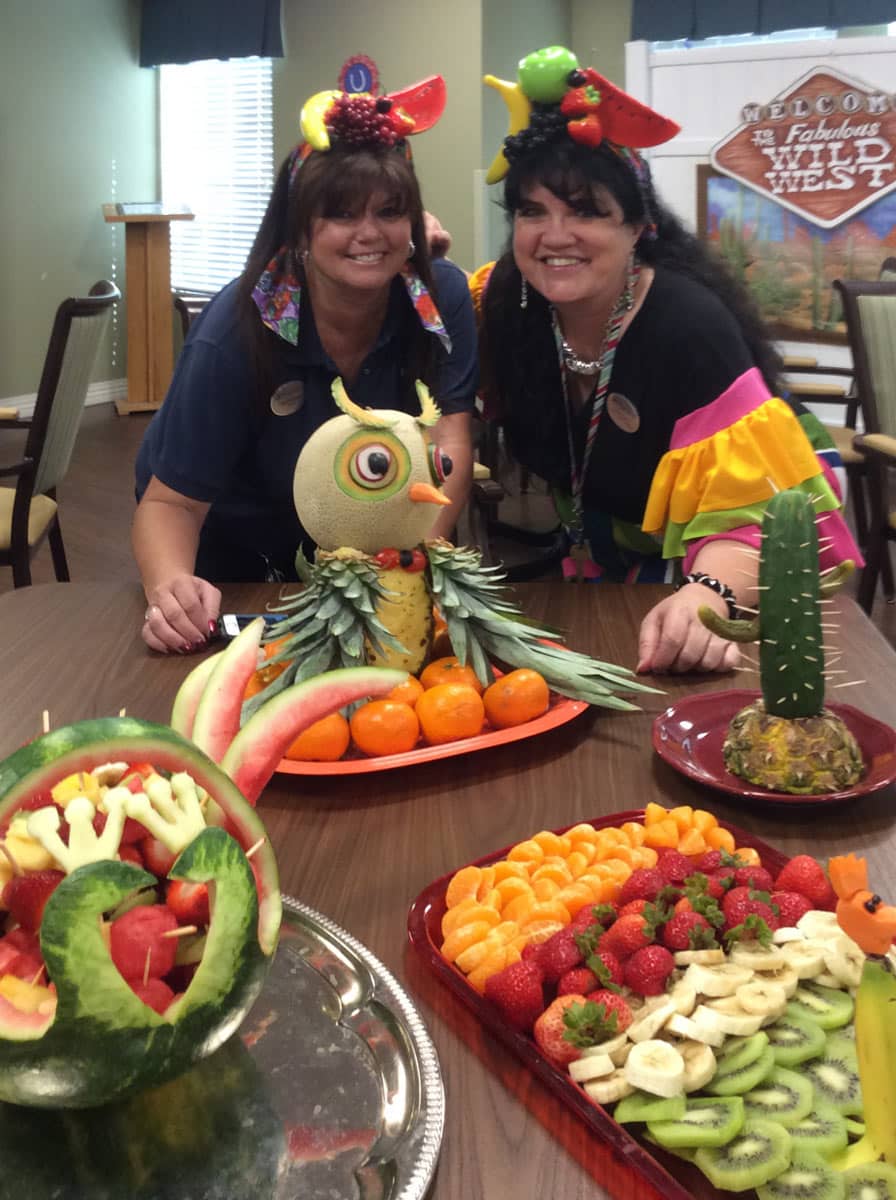 How did Teresa get started as an artist?
Teresa's love for making art began early. She fondly recalls, "When I was a little girl my grandmother had an old chalkboard I loved to draw on. My grandmother used to draw a line down the center of it and make me share it with my sister or my cousin. I used to fill my whole side of the chalkboard with everything I could think of."
How does Teresa integrate her passion for art into her work as a Lifestyles Director?
Teresa's favorite part of her job is the ease with which she can incorporate her passion for art. She receives personal joy and fulfillment from sharing art with the residents whom she loves dearly.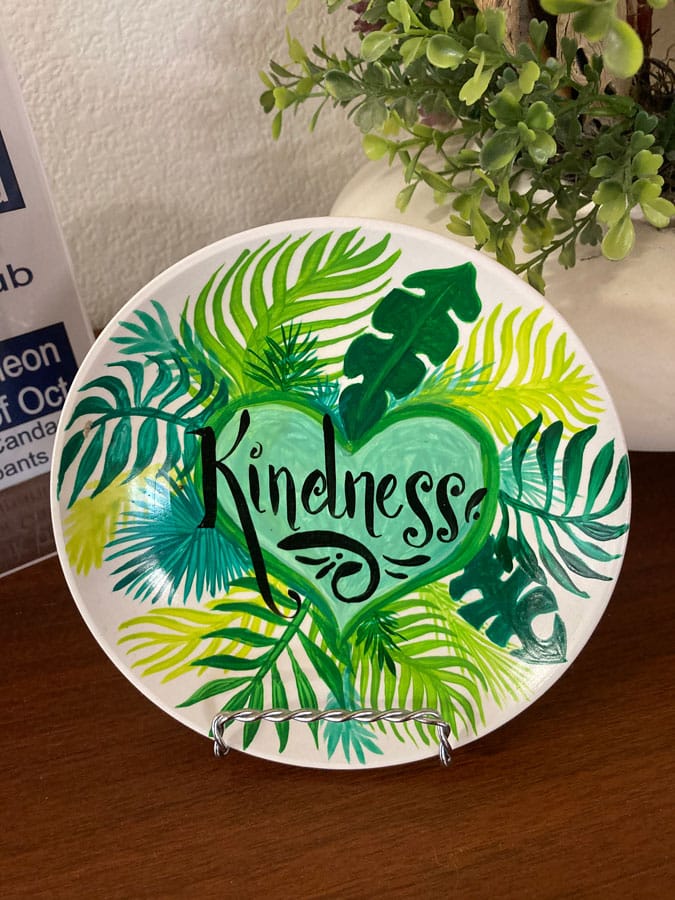 During Oscars season, she and her residents film their own versions of famous movie scenes. Then they have their own Oscars night with eight-foot tall black and white portraits of movie stars that she has painted over the years as well as some of the residents! The residents love it, and they look forward to it every year.
Another way that Teresa integrates her art into her work involves the car shows that often take place at the community. She paints big rocks to become trophies that are then awarded to the participants, but the awards are humorous titles like "Car most likely to take on a midnight drive" or "Car most likely to be used to rob a bank."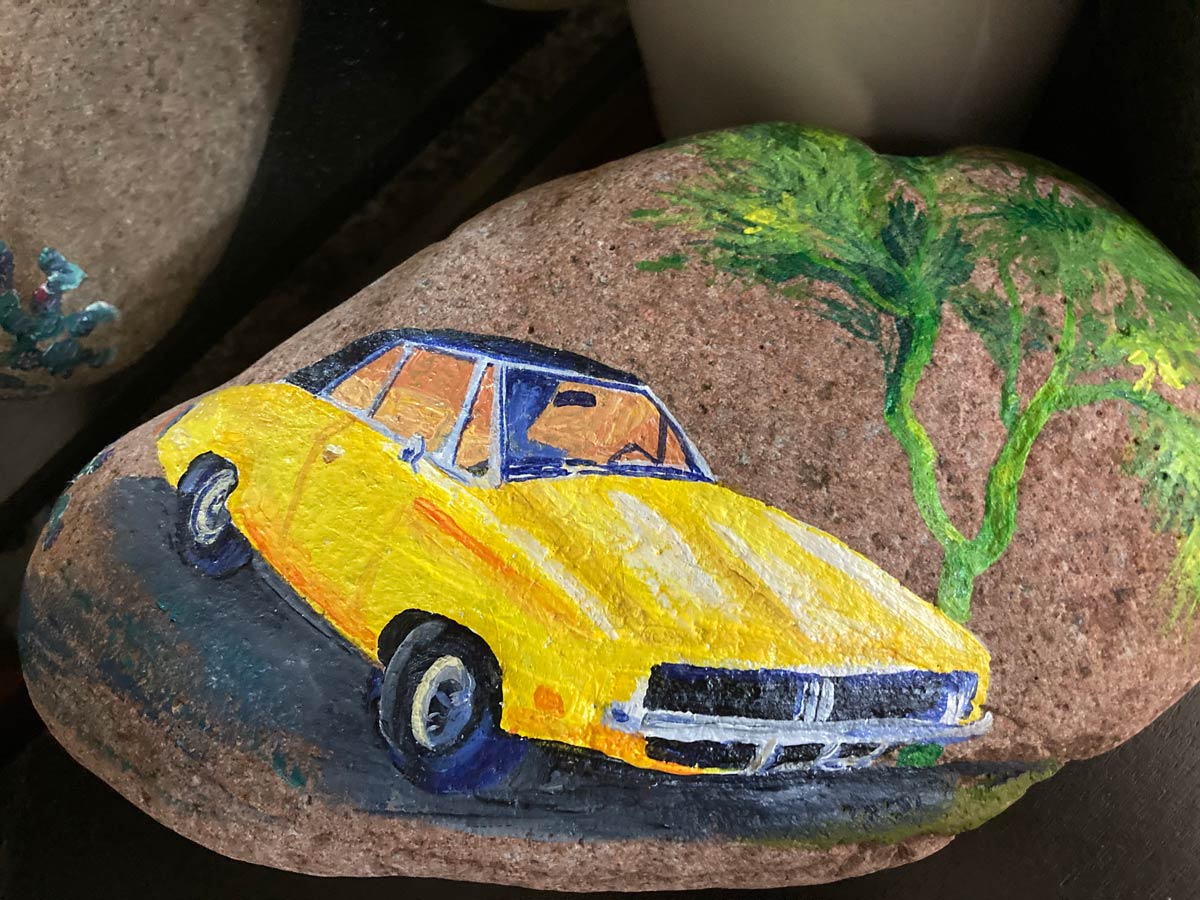 How does Teresa make birthdays special?
The undisputed resident favorite are the birthday banners that Teresa makes and hangs on each resident's door to celebrate their special day. In the three years that she has worked there, she has never missed a birthday. The residents look forward to it with such happy anticipation. One resident even got up in the middle of the night to ensure her door was cleared so that Teresa could place the banner easily.
Teresa painstakingly matches the banner to each resident' personality, whether they are interested in miniature trains, sewing, fireflies or anything else one could imagine!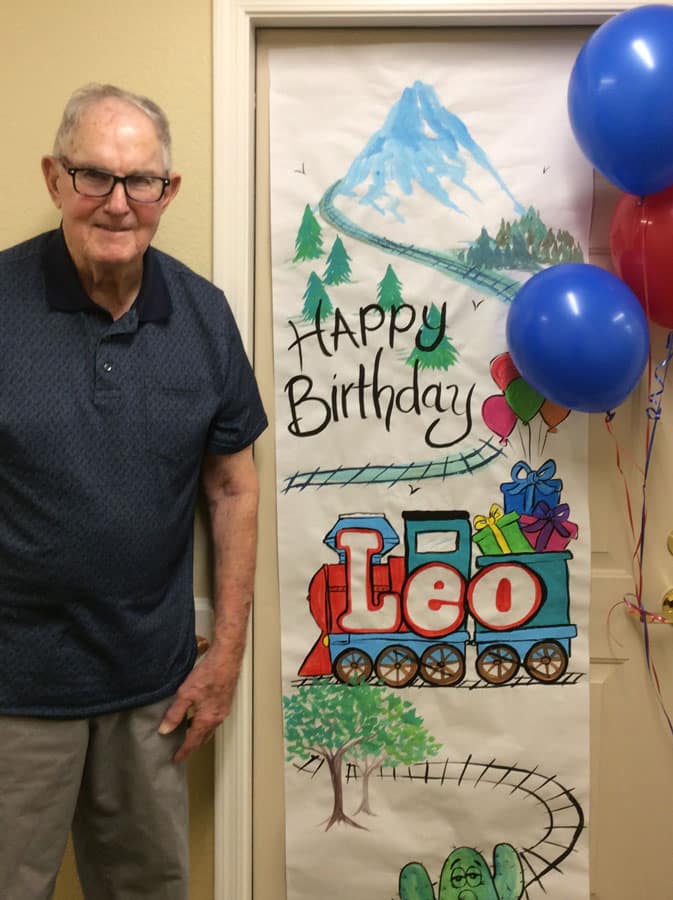 "I never in my wildest dreams thought I'd be drawing a 90-year-old belly dancer, but there you are!" she laughs.
We love you, Teresa!
From all of us at Pegasus, thank you for all you do, for the smiles and happiness you bring to each person you encounter. You are our Pegasus hero.
Want to see what activities the Lifestyle Director at your local Pegasus community has planned? Contact Broadway Mesa Village or find your local Pegasus community today!