Alzheimer's is a growing concern in Washington. Over 120,000 people in the state live with the most common form of dementia. Another 297,000 family members provide care for a person living with Alzheimer's.
Acting as a dementia caretaker can become a full-time job and lead to caregiver burnout if not managed correctly. Finding care to give your loved one can also feel like an overwhelming search. Let's discuss common questions about dementia and discover solutions to finding memory care in Bellingham, WA.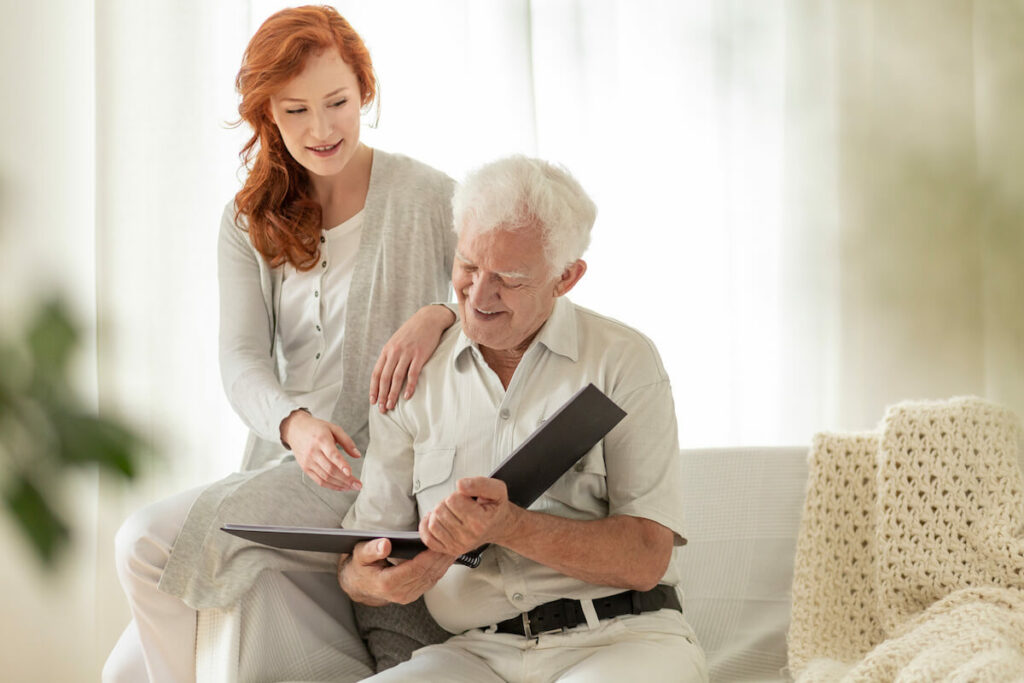 1. What is dementia?
Dementia is a general term that refers to a lack of mental function as a result of illness or injury. This can include problems with memory, thinking, language, and judgment. Dementia affects people of all ages but is most common in older adults.
The most common form of dementia is Alzheimer's. It accounts for 60 to 80 percent of cases of dementia. Alzheimer's and dementia are not normal parts of aging.
2. What are the symptoms of dementia?
Symptoms of dementia can vary depending on the cause but may include memory, language, thinking, and judgment problems. People with dementia may also have changes in mood and behavior.
When forgetfulness gets in the way of daily life, it is classified as dementia. This form of gradual memory loss includes difficulties with :
Managing money
Planning for or attending events
Preparing meals
Losing daily objects
Dementia tends to be a more gradual decline over many years. Alzheimer's is progressive and worsens over time in three stages.
Early stage:
Forgetting new information and names
Trouble focusing and staying organized
Misplacing objects
Forgetting words and using the wrong word
Middle stage:
Changes in sleep patterns
Wandering and sundowning
Time and date confusion
Abrupt mood changes
Forgetting events in their personal life
Late stage:
The need for 24-hour care
Difficulty with mobility, muscle control, and swallowing
Difficulty communicating
Confusion about their surroundings
Is it time to talk about memory care?
3. How is dementia diagnosed?
There is no singular test that can diagnose dementia. Instead, doctors will often use a combination of medical history, physical examination, brain imaging, and cognitive testing to make a diagnosis.
Many people may opt to self-diagnose their dementia with an at-home test. While not a doctor's diagnosis, it raises awareness of people discovering cognitive decline and seeking help.
4. What are the causes of dementia?
Dementia can have many different causes, including Alzheimer's, Lewy body dementia, frontotemporal dementia, and vascular dementia. In some cases, the cause of dementia may never be determined.
Alzheimer's is defined by the beta-amyloid plaques and tangles in the brain. This build-up of protein prevents new cells from developing. These plaques and tangles are common as people age, but people with Alzheimer's develop far more than average.
5. How is dementia treated?
There is no one-size-fits-all approach to treating dementia. Treatment will often focus on managing symptoms and supporting the person with dementia in their daily life. This may involve medication, therapy, and support from family and carers.
While lifestyle changes can manage some forms of dementia, progressive types will eventually require 24-7 care and supervision.
6. What are the complications of dementia?
Dementia can lead to a decline in physical and mental abilities, making everyday activities difficult. People with dementia may also experience changes in mood and behavior, which can be a challenge for family and carers. In some cases, dementia can also lead to death.
7. Can dementia be prevented?
There is no sure way to prevent dementia, but there are things that can help reduce your risks, such as staying physically active, eating a healthy diet, and managing conditions like diabetes and high blood pressure.
8. What are long-term care options for dementia?
The prognosis for people with dementia varies depending on the cause and severity of the condition. Some people with dementia live for many years. Middle-stage Alzheimer's is usually the longest stage of dementia and is an excellent time to consider a memory care facility.
Homemaker and skilled nursing services are available to assist your loved one if you provide home care.
Adult day centers can provide a break from caretaking but typically do not accept people with later-stage dementia.
Nursing homes are best for seniors recovering from an injury or procedure. These facilities are also recommended for people with chronic or immobilizing conditions.
Memory care, sometimes called Alzheimer's or dementia care, focuses on making life easier for loved ones and their family members.
Memory Care at Cordata Court
Cordata Court provides newly renovated senior housing for assisted living and memory care in Bellingham, Washington. Our specialized team works round-the-clock to provide personalized care that makes residents feel like family.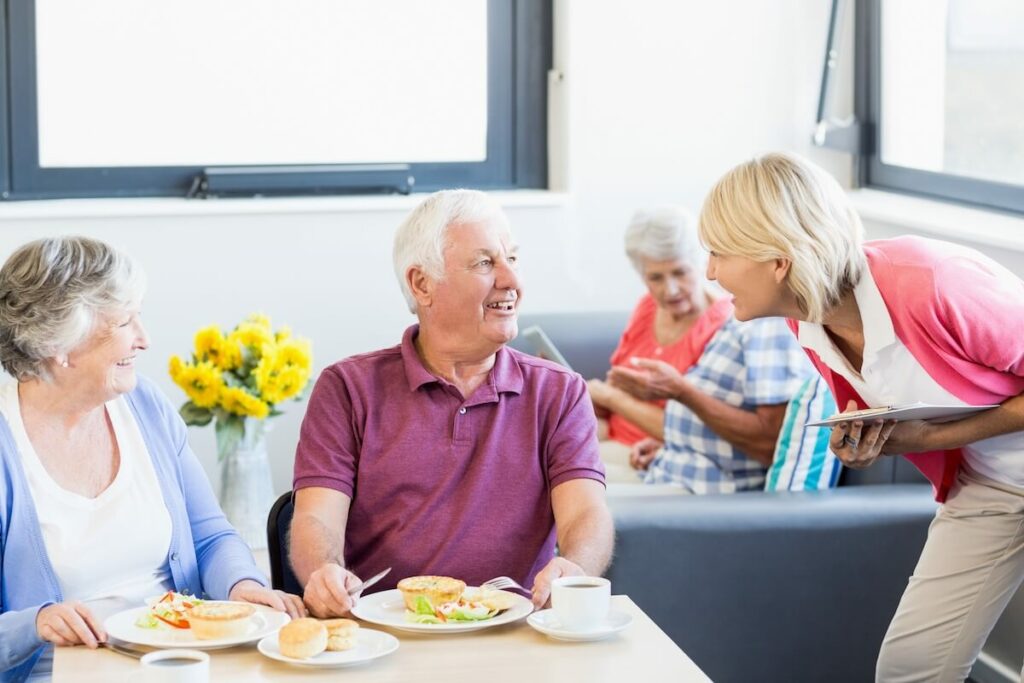 Connections is the signature program that supports people with dementia in our community. Designed by Pegasus Senior Living Senior VP of Health and Wellness, Dr. Sandra Petersen, this secure section of our building focuses on four things that encourage brain neuroplasticity:
Supporting socialization
Encouraging movement
Engaging the emotions
Challenging the brain
Providing care, making meals, inventing new activities, and monitoring a loved one with dementia is a full-time job that no one should go through alone. Give yourself a break and elevate your loved one's life with the gift of memory care.
Expert Dementia Care: Bellingham, WA
If you have any further questions about dementia care, don't hesitate to contact Cordata Court. We would be happy to answer them for you. We would also love to give you a personalized tour of how the Connections program improves lives.
Learn more about the difference between independent living, assisted living, and memory care on our FAQ page.