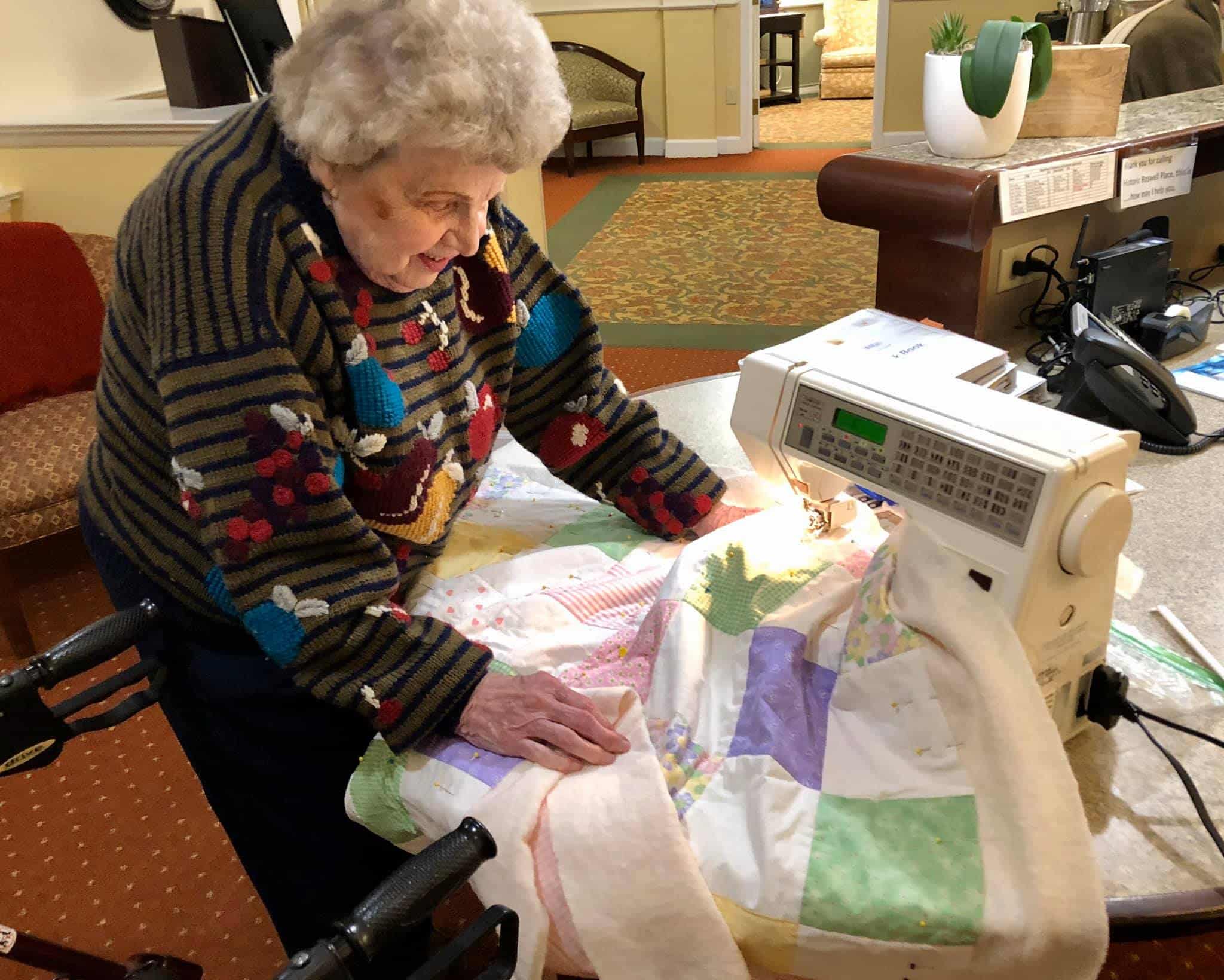 A resident at Historic Roswell Place, a Pegasus Senior Living assisted living and memory care community, reignited her passion for sewing again because of a friend, the community concierge who has worked here for 20 years.
Nancy, the concierge, noticed Janet was in need of a purpose or a project to channel her energy. Knowing that Janet's long-time hobby is sewing, she decided to bring in her sewing machine and inspire Janet to just "go for it". Three weeks later, Janet completed the beautiful quilt in the picture attached to her great grandbaby.
Years ago, Janet would make clothes for her children. It had been a long time since Janet picked up the needle and thread again. But when she finally did, magic happened.
Janet is already planning her next project, and Historic Roswell Place is ordering a community sewing machine!
* Photo below taken in early March 2020