It's the next chapter of your journey. You may be considering either a senior living community or staying at home.
It may feel more comfortable, and even feel sentimental, to age in place. More than 80% of individuals 65 and older want to stay in their homes as well.
But 10,000 more Americans are turning 65 every day. And only 1 percent of the more than 100 million homes in U.S. cities, suburbs and rural areas are truly conducive to aging in place.
Surprising Costs Associated with Aging in Place or Staying at Home
Aging in place or staying at home can mean keeping up with constant house repairs, both ones you'd expect and ones you'd never see coming. You could also face possible renovation costs to accommodate your physical needs as you grow older, such as busting down your walls for wider hallways or remodeling your bathroom with costly upgrades like a walk-in shower and non-slip flooring.
Living at Home Expenses
The list below shows standard expenses for living at home. Some expenses listed may be ones you have not considered but can add up quickly.
Mortgage/rent
Utilities
Water/trash service
Maintenance
Repairs
Electric and/or gas
Lawn care
Taxes
Meals
Transportation
Laundry
Housekeeping
Socials and activities
HOA fees (if applicable)                                                                                       
Adding up the total of these costs you spend per month may turn out surprising.
We make the financial part simple. Pegasus communities offer predictable pricing!
Considering a Senior Living Community
Pegasus senior living communities come with no financial surprises. Residents know exactly what they pay per year for convenient services, programs, activities, maintenance and dining options … Not to mention a local team of dedicated associates onsite who are passionate about caring for seniors.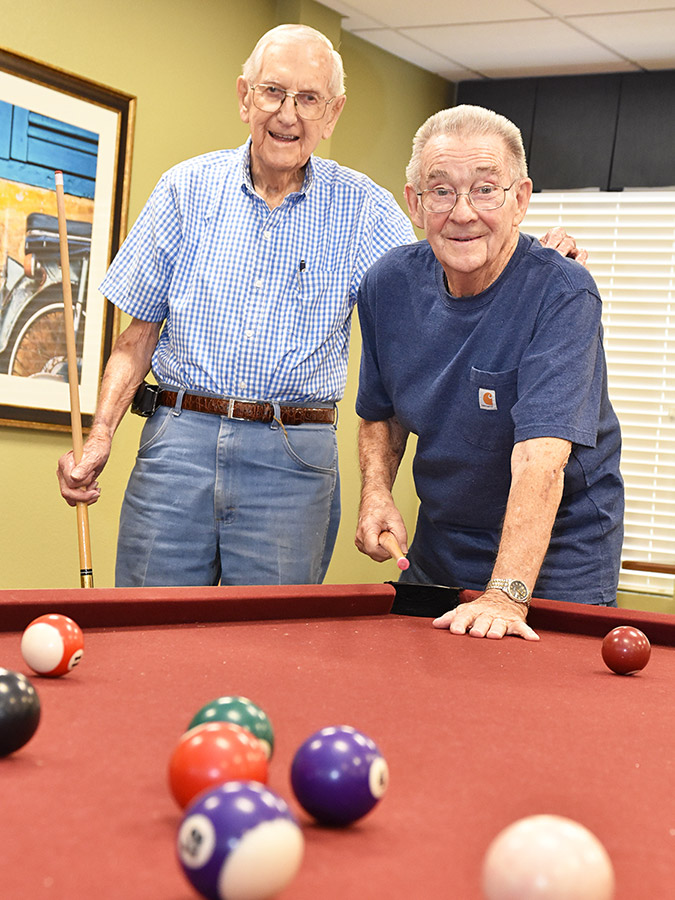 Wherever you or your children live, a Pegasus community will always be an option with 37 properties throughout the U.S.
You've outgrown your home. Come grow with us.
Your Choice. Your Life.
Sources: Where You Live Matters & AARP