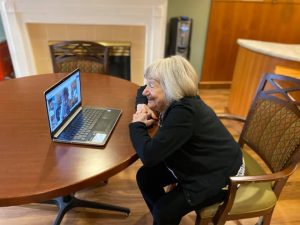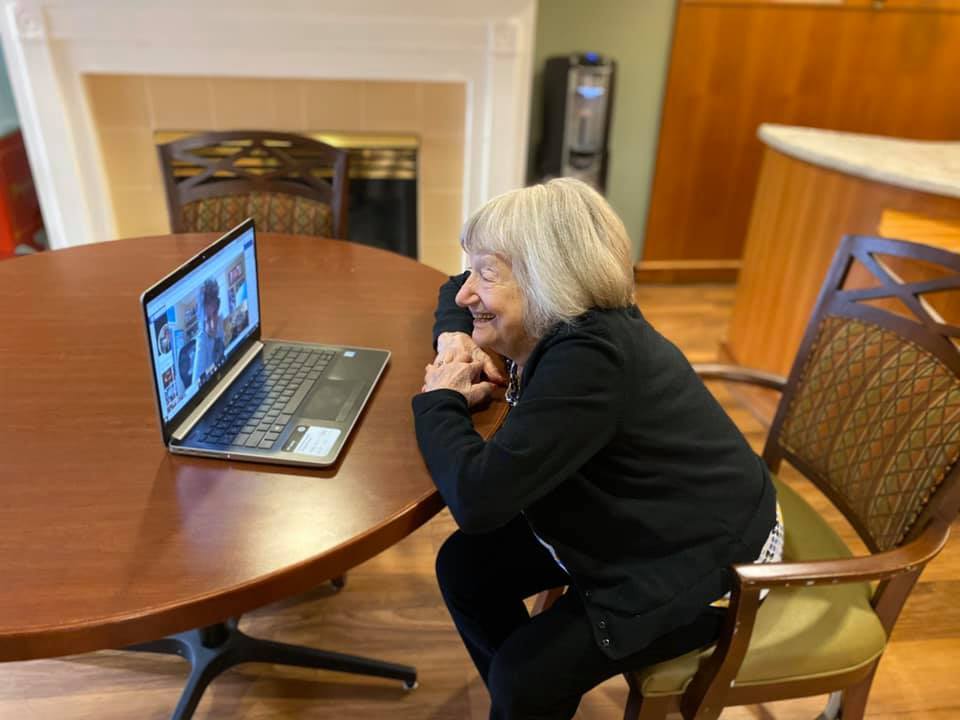 Pegasus is excited to announce our newest partnership with WellQor!
WellQor provides proactive emotional and behavioral care for seniors to help them with life transitions, memory and cognitive decline, fulfillment issues, grief, anxiety, depression – even family dynamics. Please read more below about our efforts in partnership with WellQor to address seniors' mental healthcare challenges in light of COVID-19.
With the beginning of a 'new normal' due to the COVID-19 pandemic, the senior living industry is working to heal communities by addressing their residents' mental health. While some resume business as usual, Pegasus Senior Living is setting a new standard for the way senior living communities provide comprehensive care. In partnership with WellQor behavioral health, Pegasus Senior Living will be making specialized care to mental health available to residents across the country. Residents of Pegasus communities will have access to mental health professionals specifically trained in the needs of older adults, marking a progressive transition to whole-person care.
Recent events have illuminated what mental health professionals have been emphasizing for years: there is an intrinsic link between mental and physical health. Recent surveys from the United States Census Bureau have shown 36% of Americans have reported signs of anxiety and depression. Depression alone is linked to a number of physical health issues, including increased risk for heart and vascular diseases.
WellQor Behavioral Health, the nation's leading provider of behavioral health solutions for the senior living industry, has made attention to whole person care an integral part of their vision for healthcare in the United States. According to Dr. Amanda Smith, WellQor's Southern Regional Lead Psychologist, "many mental health conditions are highly associated with physical ailments, and oftentimes, physical ailments manifest as a direct result of an underlying psychological condition. We certainly saw this while applying care throughout the COVID-19 crisis. Mental health care cannot be ignored if we are to recover as a nation."
Now, industry leaders are working to bring whole person care to residents across the country. The senior living industry is searching for ways to improve the health of their residents, and regain the trust of families traumatized by the pandemic. Increasingly, thought leaders are pointing to the incorporation of mental healthcare as an industry standard for healthy senior living. Pegasus Senior Living, a national operator of senior living communities, recently announced a partnership with WellQor aimed at enhancing recovery efforts for residents across the country.
Dr. Sandra Petersen of Pegasus Senior Living explained that the "vision is to launch a comprehensive, holistic approach to resident care post-COVID to restore and maximize resident outcomes. The isolation resulting from the pandemic has taken its toll on our residents, staff and families.  Pegasus leadership wants to do everything possible to enhance recovery efforts and focus on optimizing the community experience for our residents, family and staff as we adjust to life in our "new normal." The partnership with WellQor will enable us to maximize the mind-body connection in achieving this goal."
Industry leaders and standard bearers such as Pegasus Senior Living are likely to come out on top as others race to manage the devastating mental and physical effects of the COVID-19 crisis. With attentive mental healthcare linked to decreases in hospitalizations, physical injuries, and community disruptions, these standards are likely to be the new normal for top tier senior living.
About Pegasus Senior Living
Pegasus Senior Living is a leader in the senior living industry managing 37 communities nationwide offering independent living, assisted living and memory care services. As a company built on the principle of "We're Local. We're Passionate. We Care.", Pegasus strives to enrich seniors' lives with vitality, wellness and enrichment with local teams and national resources.
About WellQor
WellQor partners with leading senior living communities to provide comprehensive emotional and cognitive care programs for the entire community. Our trained licensed professionals work on-site at each location, developing long term relationships with individual residents, their families, and staff.